Here are some of our most popular ideas for winter and Christmas activities for kids and Christmas crafts. Click each one for more details – and pin this page for a great resource.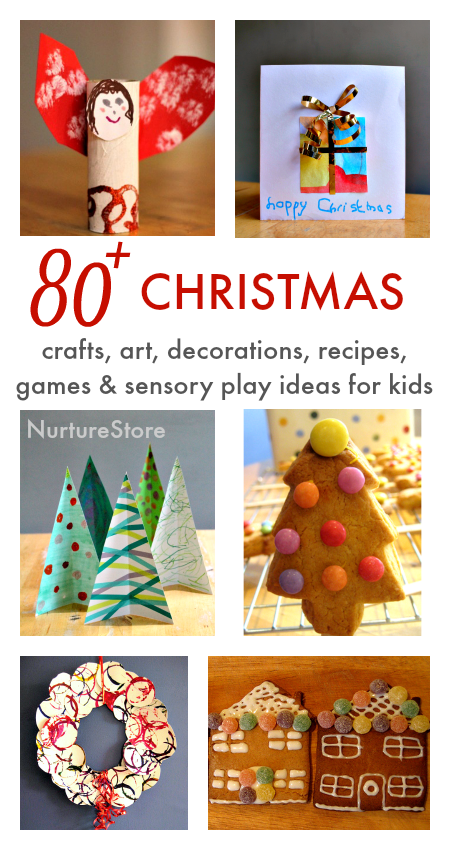 Five senses activities
  Christmas card crafts
 Christmas Listening Games
  Christmas tree matching game
  Christmas tree math games
  Mono print gift cards
   A month of Advent activities
  Christmas tree crafts
  Homemade Christmas card designs
  Homemade Advent calendar
  Candy can puffy paint
  Peppermint cream recipe
  Christmas tree crafts
  Child's art cards

 Simple sewing for kids

 
 
 
 
 
 
 
  Christmas angel craft

  handprint Christmas wreath

 

 

coloring pages
Want play-based learning ideas and seasonal crafts all year round?
Sign up for our free Play Planner and I'll email you each weekend with my top picks of seven seasonal, play-based activity ideas for the week ahead. This newsletter is really popular with parents, grandparents, teachers, and child-carers. You can take a look at an example edition here, and if you pop your email address in the box below I'll send you your own copy.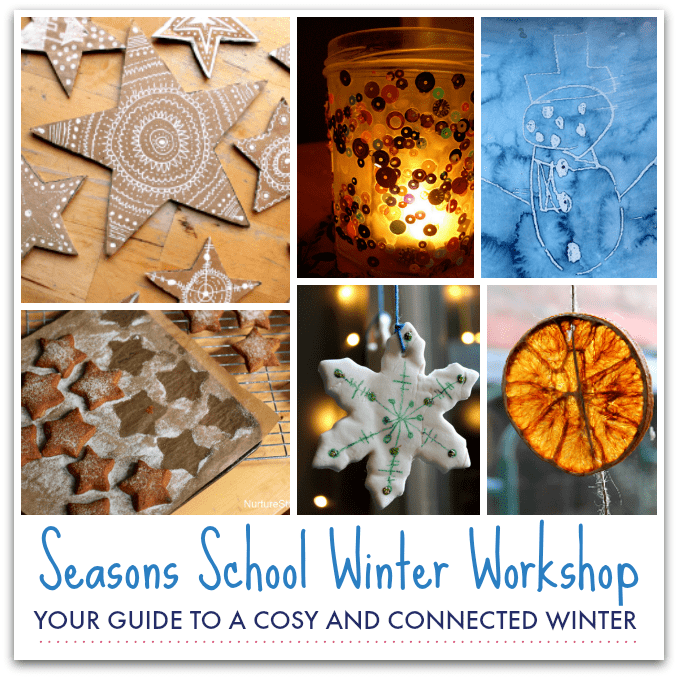 Let's make this winter the year when we delight in the cold and the dark.
Gather your children, get cosy, and make memories and connections together.
I'll show you how with this guide to a cosy and connected winter:
…. CLICK HERE FOR YOUR GUIDE ….