One of my favourite things to bake are these Christmas Tree Cookies, which I make for all my nieces and nephews at our family Christmas party. They're yummy, fun and ever so easy to make. Here's the recipe.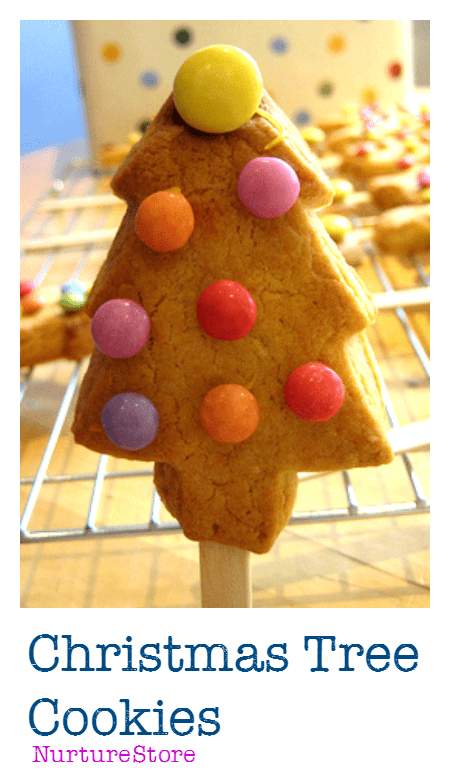 Christmas tree cookies recipe
The cookies are made using our favourite gingerbread recipe, which is a great one to use with kids as it's so easy to make.
Stamp out your Christmas tree shapes with a cookie cutter and pop a wooden lollipop stick carefully in the base of each one. Place the cookies on a greased or lined baking sheet and bake for around 10-15 minutes at gas mark 5 / 190 C until golden. Leave the Christmas tree cookies on the baking sheet until completely cool.
Then for the really fun bit: decorating your trees. We used icing as 'glue' to stick on sweets but you can also use tubes of icing to pipe on 'tinsel' and other decorations.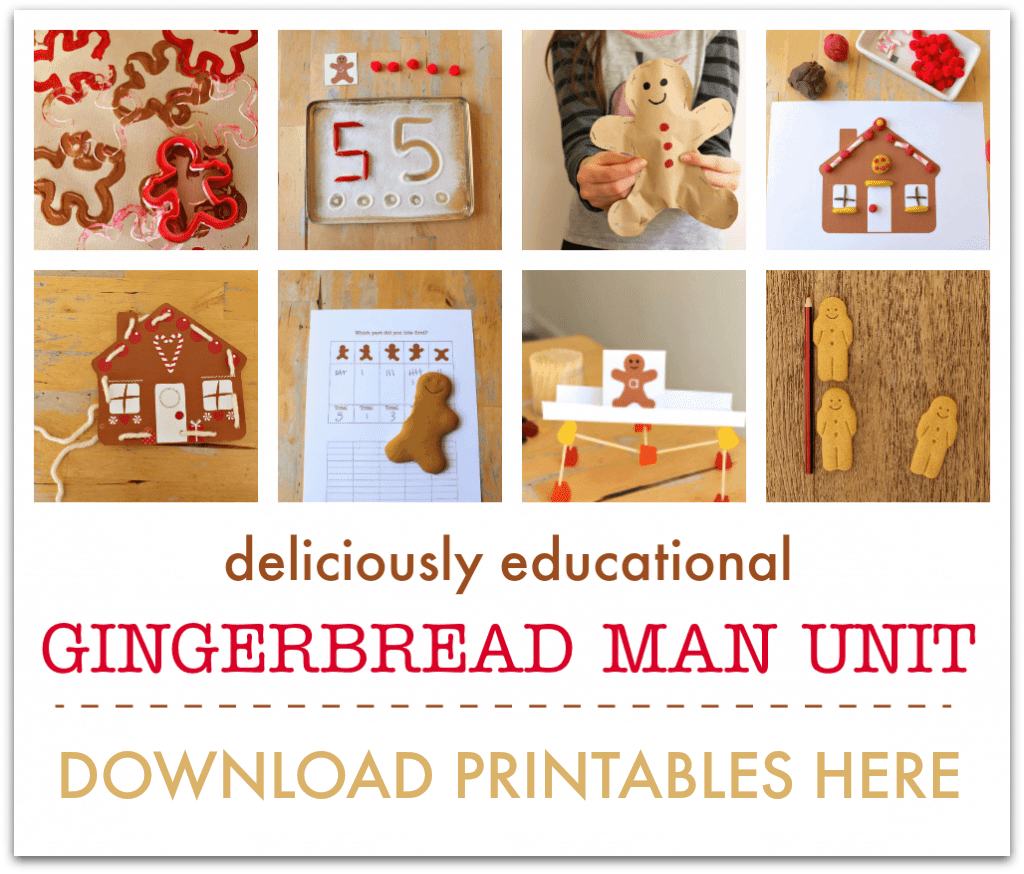 Download the complete Gingerbread Unit
A deliciously educational unit of learning! The Gingerbread Unit gives you everything you need to teach an engaging program of activities all based around The Gingerbread Man.
With ideas for math, literacy, science, play, sensory, arts and crafts your children will love learning through baking, play, and exploration.
:: over 45 pages of lessons, activities, and printables
:: a complete unit of gingerbread-themed math, science, literacy, arts and crafts, sensory, and play
:: materials lists and bonus printables make it so easy!
:: everything planned for you, so you can enjoy it as much as your children do
:: fun and delicious, and packed with engaging learning
Click here to get your complete Gingerbread Unit.