Oh my, this candy cane puffy paint recipe is glorious! It's my daughter's favourite messy sensory play activity. Here's how to make it, along with a whole selection of Christmas sensory play ideas.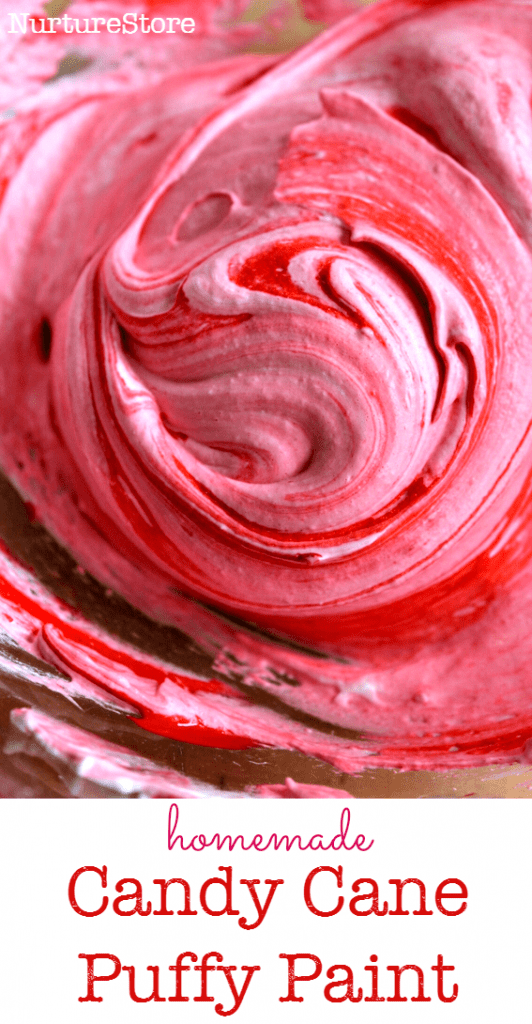 Homemade candy cane puffy paint recipe
The set-up is quick and easy, using my favourite homemade puffy paint recipe that combines shaving foam, flour, and PVA craft glue.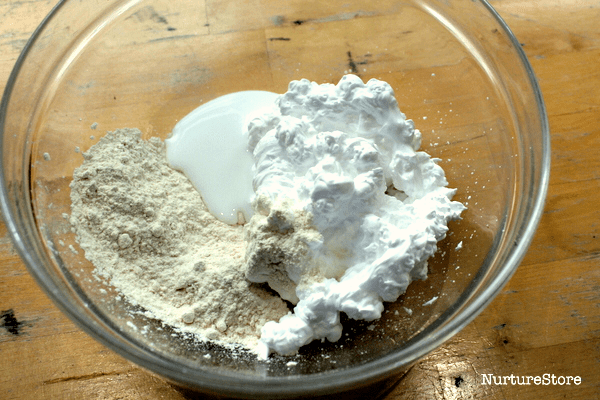 You can use shaving foam on its own – especially if you're doing some painting in the bath – but adding in the flour and glue gives you a longer-lasting consistency for more play. The three basic ingredients combine to make a great snow puffy paint, and then you can add in some red paint to some of the mixture to complete your candy cane theme.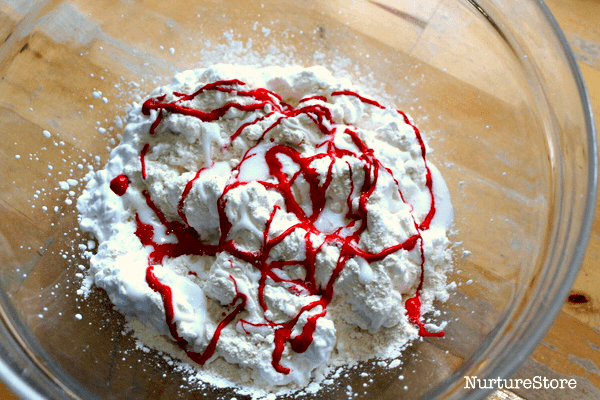 Don't forget to add some glitter for Christmas shimmer and sparkle.
The puffy paint is a feast for the eyes – so pretty!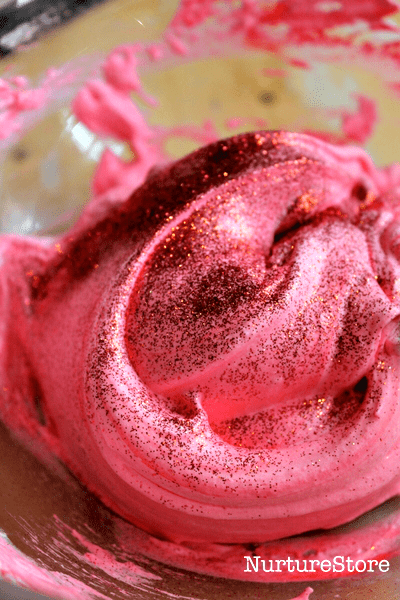 But this week's focus in our Christmas Sensory Play Series is on Touch, and this puffy paint has the nicest texture. My daughter loves it.
I use an old shelf laid on the table to create a 'canvas' for my artist to paint on – which I can then carry over to the bin / sink easily at clean up time. (Do remember that you have used both flour and glue in your recipe, so you'll want to scrape the paint into the bin before giving the surface a wash down.).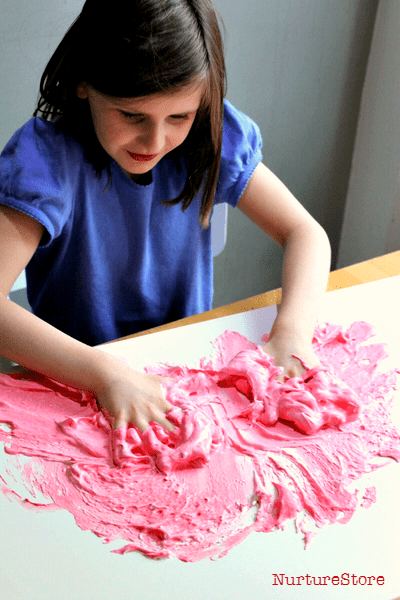 The puffy paint is light and fluffy and great for mixing around. You can swirl and swoosh the colours together. You can squish the paint between your fingers and drop blobs onto your board. And you can use your fingers to draw and write in the paint too.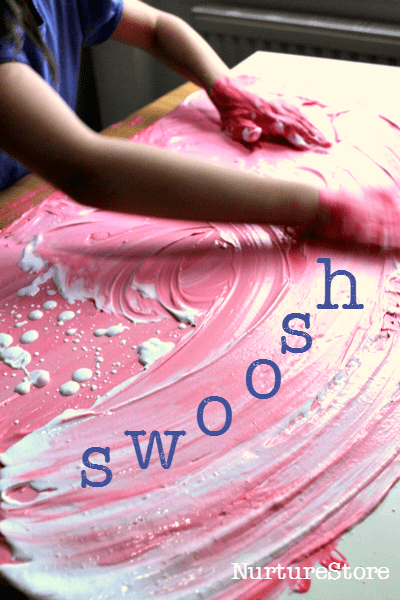 Enjoy the sensory process
There's no end-product with this activity, it's all about the process. You're offering your child the experience of hands-on art and play, being in the moment and enjoying the sensory feel of the paint.
Your child might like to build sculptures or tell stories using the paint. Or hum to themselves as they relax and swirl and swoosh. You could play some Christmas music and let them take inspiration from that to make patterns.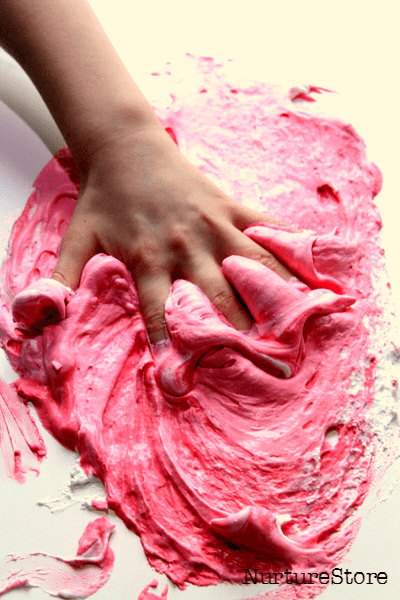 More Christmas sensory play activities
This activity is part of a season-long sensory play series brought to you by me, Christie, Kate, Ana, Kristina and Meri.
SEE :: You can see all the ideas for exploring your sense of sight here.
HEAR :: And you can see all the ideas for exploring your sense of hearing here.
TOUCH :: This week we also have a fab selection of touch activities:
Christie at Childhood 101 has super sensory balloon printed wrapping paper.
Kate at Picklebums has a printable Christmas play dough mats.
Ana at Babble Dabble Do has embossed ornaments.
Meri at Meri Cherry has Washi tape Christmas trees.
Kristina at Toddler Approved has a Christmas sensory board

Super Sensory Invitations to Play

Ready for a whole year of exploring through the senses? Super Sensory Invitations to Play is a delightful resource that encourages your children to explore the five senses through the year, using a wide variety of sensory materials. It includes 52 invitations to play, linked to the festivals and seasons of the year, and including water, ice, dough, rice, paints, sand, sensory tubs, and more.
They are easy, simple, and fun ideas that you can use right now to give a multi-sensory boost to your play and learning. It comes with a printable recipe book featuring all our favourite recipes for play. Come and see more here.