This handprint Christmas wreath is easy to make and oh so festive!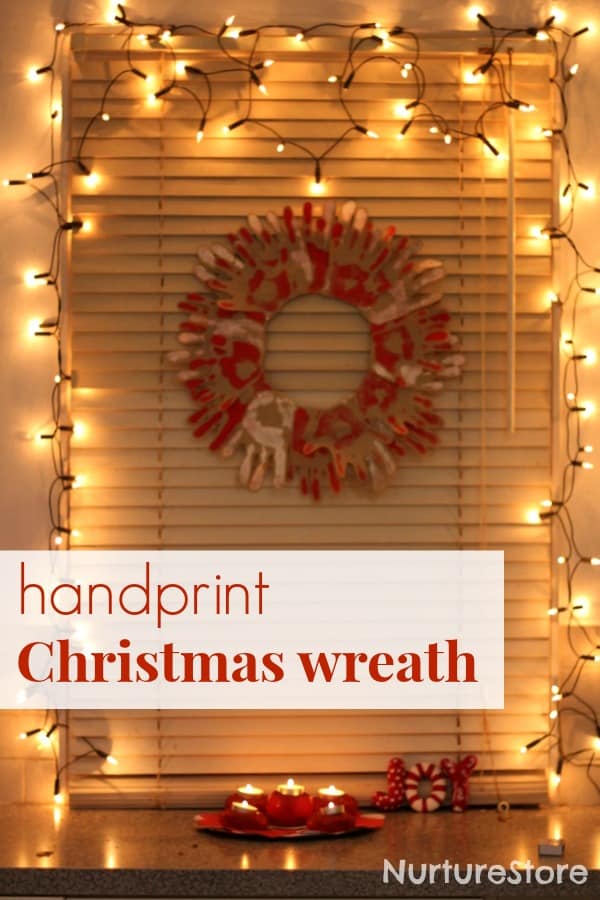 Easy handprint Christmas wreath for kids
Remember the scented Christmas paints we used to make our homemade Advent calendar? We couldn't resist getting our hands in!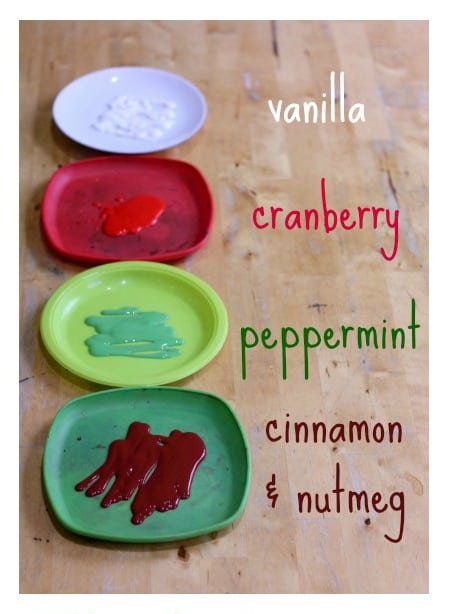 We used a roll of brown paper to stamp out lots of colourful handprints. The whole family joined in, all except for the cat ~ although my daughter was quite keen on that!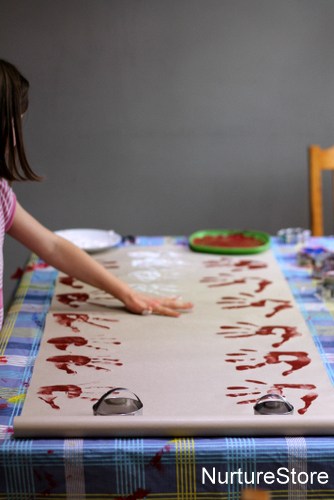 Then we cut them out, so we had lots of prints in a variety of sizes from little sister right the way through to daddy-size.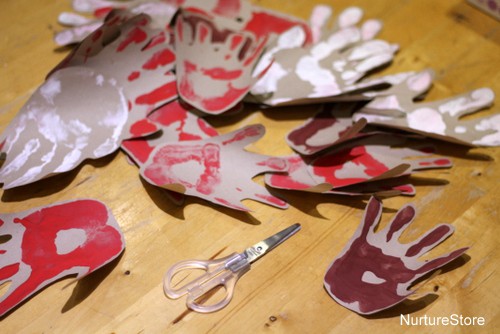 To make our Christmas wreath, we drew round a dinner plate on some card, then drew round a side plate in the centre, to give us our ring.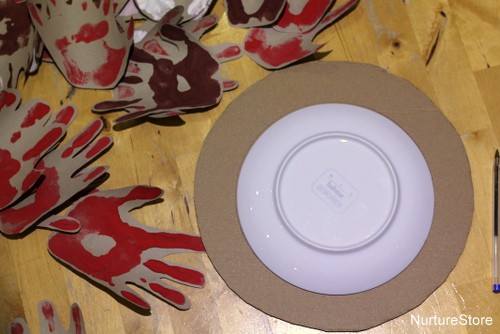 We covered the cardboard ring in glue and started to place the handprints on.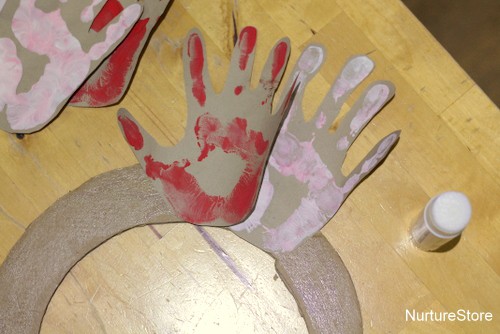 You can use a variety of colours, or stick with red and white. Be as random or as meticulous with your pattern as you like. You might like to use the adult-sized handprints around the outer edge, then fill in the centre with some over-lapping child-sized prints.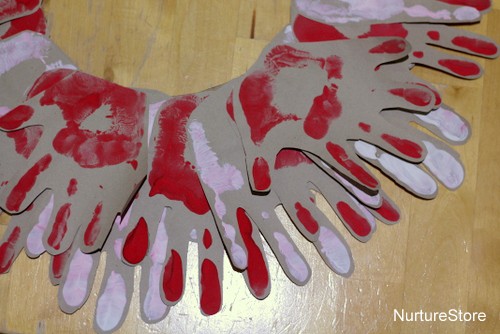 We filled the whole circle, added a ribbon at the back, and our easy handprint Christmas wreath is ready to hang.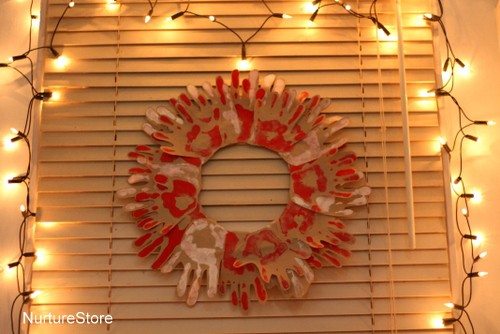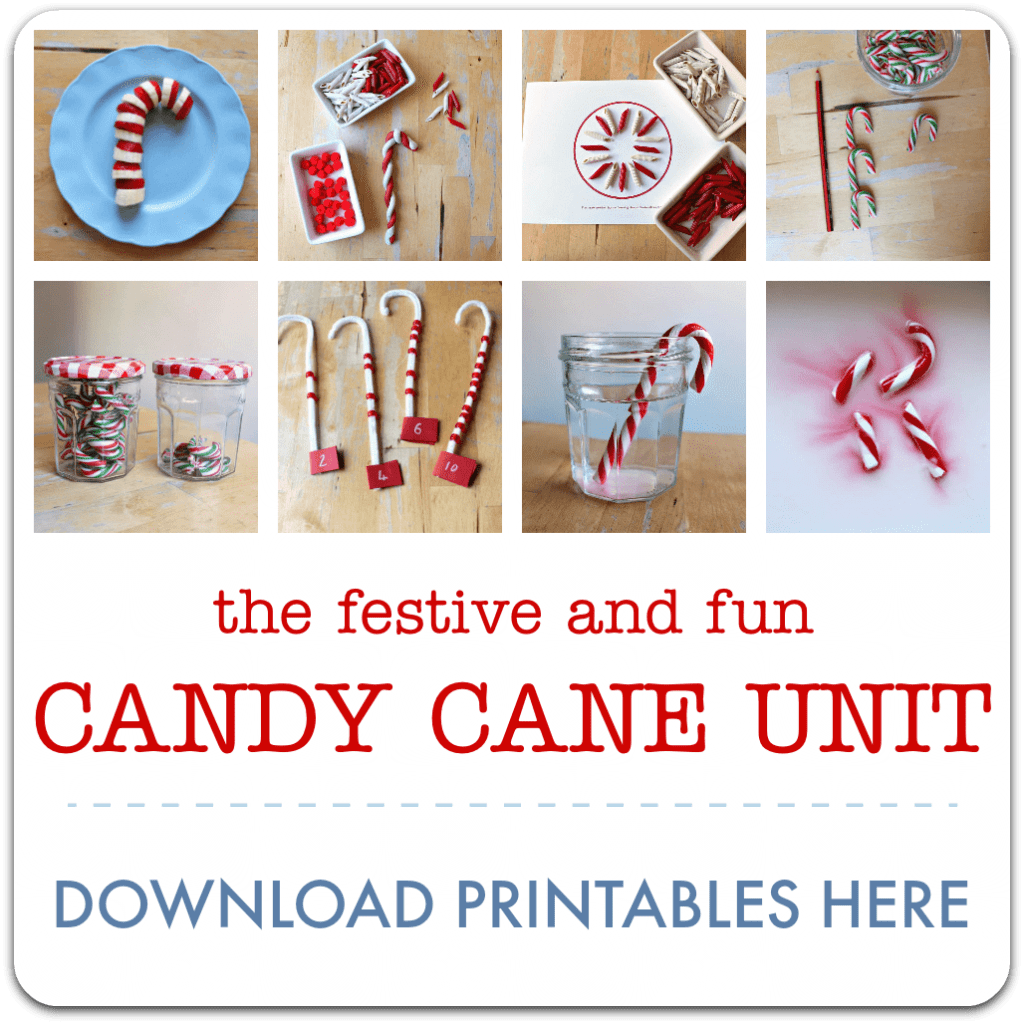 Download your complete Candy Cane Unit
A super fun and festive unit of learning! This kit gives you everything you need to teach an engaging program of activities all based around candy canes. With ideas for math, literacy, science, play, sensory, arts and crafts your children will love learning all through the holiday season.
:: over 60 pages of lessons, activities, and printables
:: a complete unit of candy cane themed math, science, literacy, arts and crafts, sensory, and play
:: materials lists and bonus printables make it so easy!
:: everything planned for you, so you can enjoy it as much as your children do
:: fun and festive, and packed with engaging learning
:: created with children aged 4 to 8 in mind
Click here to get your copy of the complete Candy Cane Unit.