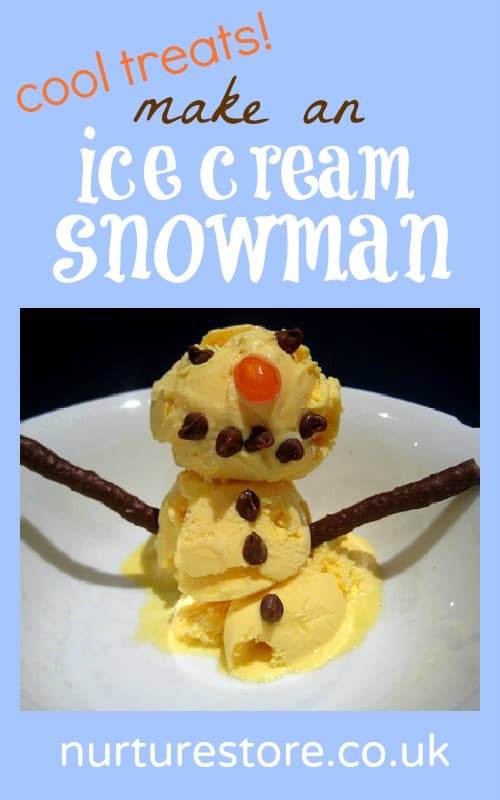 What's the best thing to eat when you want a fun treat on a winter's day? An ice cream snowman of course!
Inspired by a photo on Pinterest that was originally featured on foodcreate, we used a simplified version of an ice cream snowman so the children could all make their own. This was our pudding on Christmas day and the children loved making and eating them. Here's how to make one:


How to make an ice cream snowman
Two or three scoops of vanilla ice cream make a snowman body – and if you run your ice cream scoop under water first you'll find it a lot easier to get the ice cream off your spoon in a great snowball shape.
Chocolate Matchsticks are just right for stick arms.
Tiny chocolate chips are perfect for eyes, mouths and buttons and easy for little fingers to pop in place. And an orange jelly bean is just thing for a carrot nose.
And that's your ice cream snowman finished and ready to eat – cool!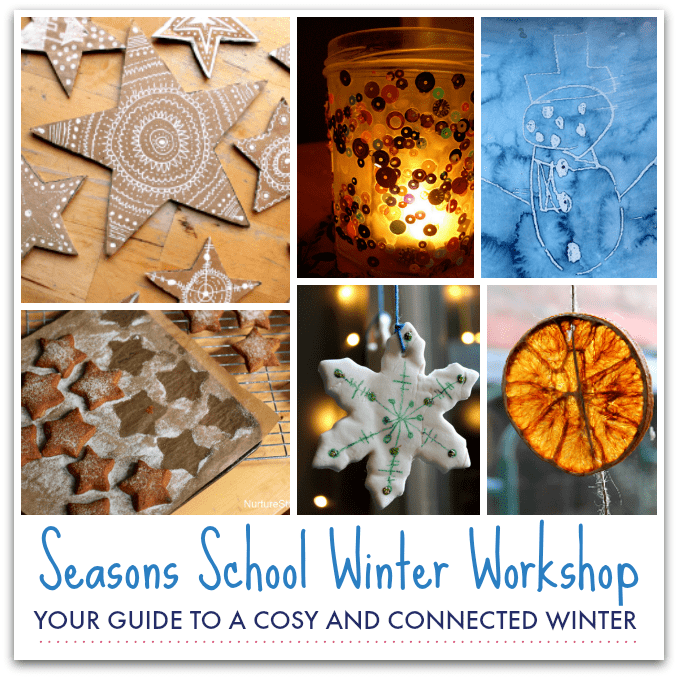 Let's make this winter the year when we delight in the cold and the dark.
Gather your children, get cosy, and make memories and connections together.
I'll show you how with this guide to a cosy and connected winter:
…. CLICK HERE FOR YOUR GUIDE ….