Here's a simple version of mono printing which makes super stylish Christmas cards and gift tags.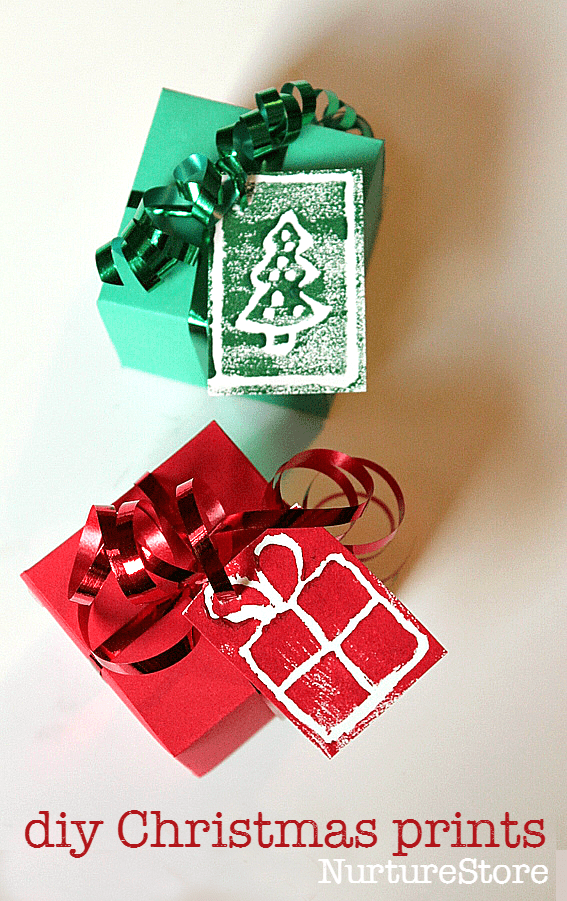 Mono printing Christmas cards
We used pizza bases to make our mono prints. Use a pencil to draw on a design. You'll notice that your design pushes down into the pizza base as you draw. You can make Christmas trees and presents, draw abstract patterns or write a word. Remember to write any words backwards though!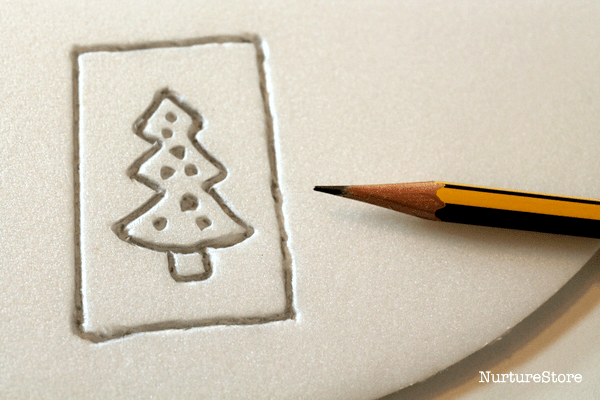 Then use a paintbrush or brayer to apply paint over your design. We used acrylic paint. Brush lightly over the surface so that you don't get any paint down into the grooves of your design.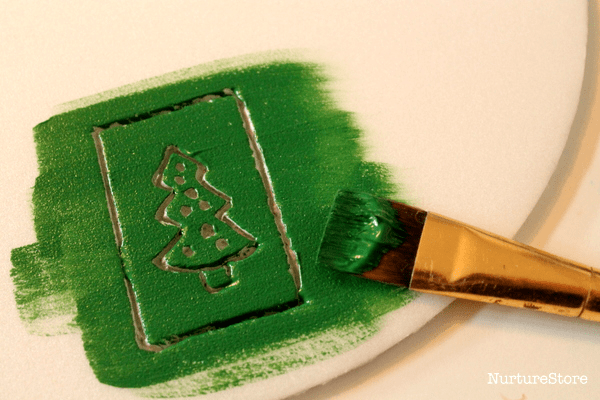 Take your card and place it over your design. Keep it very still and use a clean brayer or your finger to rub all over. This is how the paint will transfer on to your card.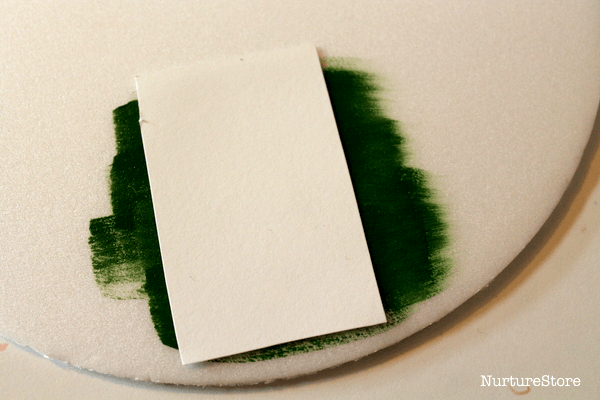 Carefully peel your card off the base to reveal your mono print design.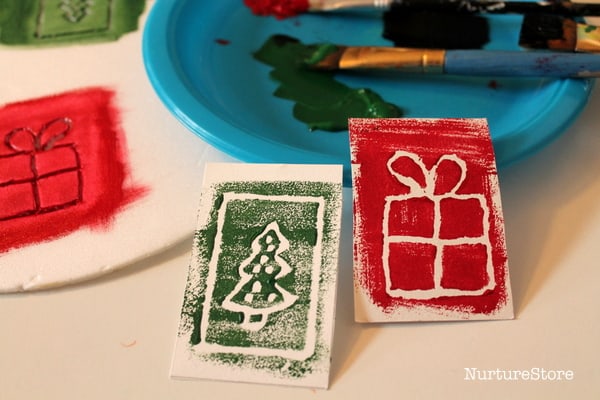 You can make large versions of your design to use as a mono printed Christmas card….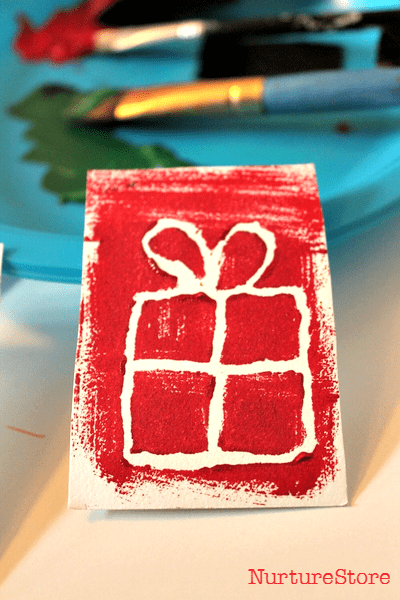 or make small versions and use them as gift tags.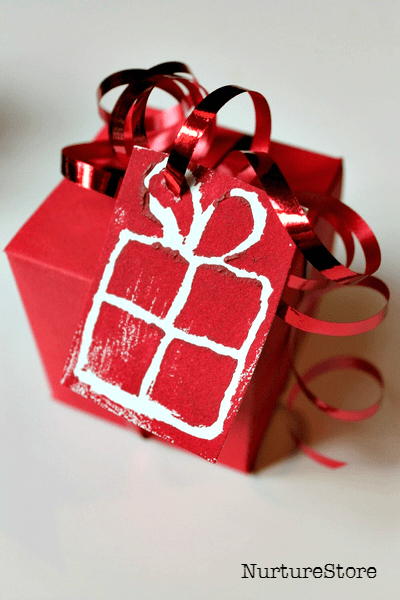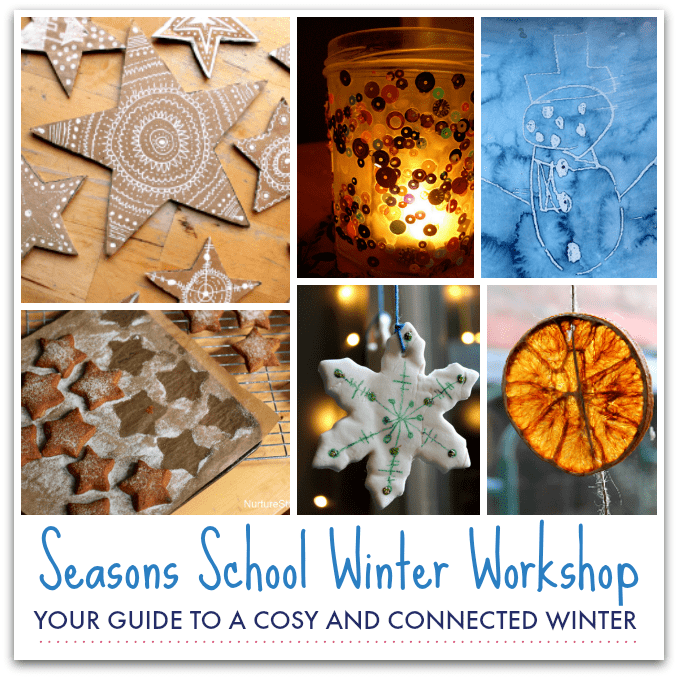 Let's make this winter the year when we delight in the cold and the dark.
Gather your children, get cosy, and make memories and connections together.
I'll show you how with this guide to a cosy and connected winter:
…. CLICK HERE FOR YOUR GUIDE ….