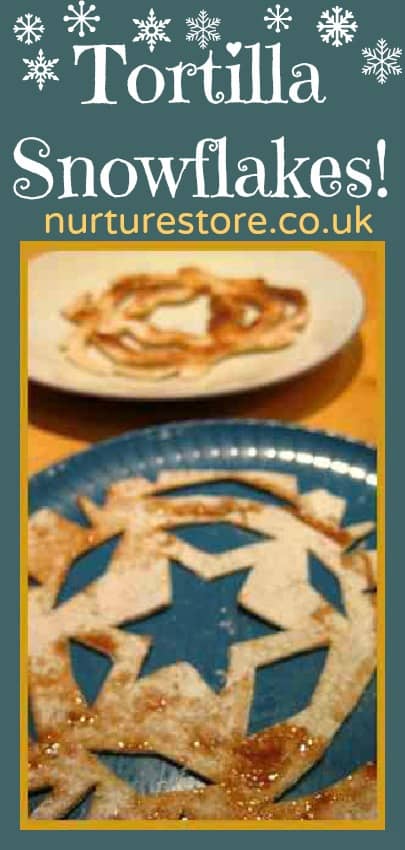 We have snow! Not as much as other parts of the UK but enough so we can do the school run by sledge. So how about some edible snowflakes as an after school treat?
Tortilla Snowflakes
Fold a flour tortilla in half, and then fold the semi-circle into three.
Use some (clean) scissors to cut out sections of the tortilla – just as you would if you were making a paper snowflake. Take care not to cut all the way through the folded edges, or your snowflake will fall to pieces.
Unfold and sprinkle with some icing sugar and then pop under the grill for a minute or two. Keep an eye on them as they cook very quickly.
As soon as they are crisp and the sugar begins to caramelise, take them out. Let them cool just a little and then enjoy!
They're very nice with hot chocolate and just what you need to warm you up after building a snowman.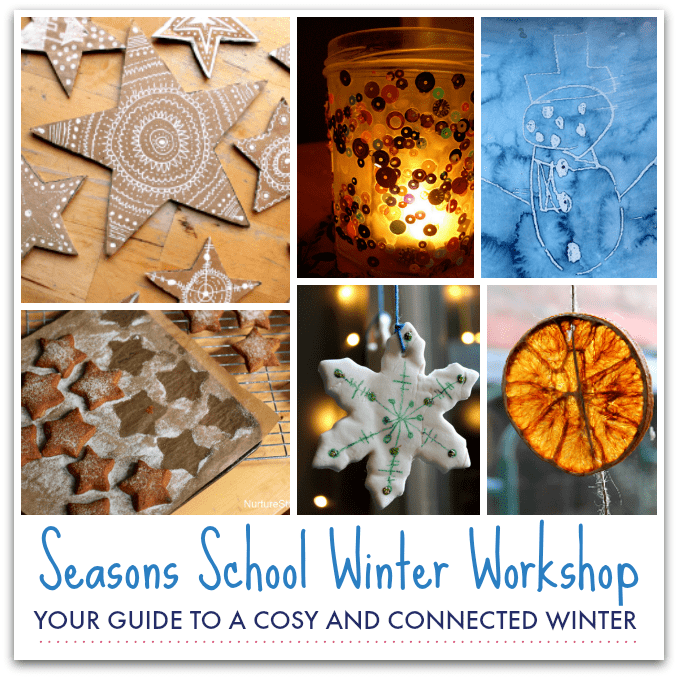 Let's make this winter the year when we delight in the cold and the dark.
Gather your children, get cosy, and make memories and connections together.
I'll show you how with this guide to a cosy and connected winter:
…. CLICK HERE FOR YOUR GUIDE ….