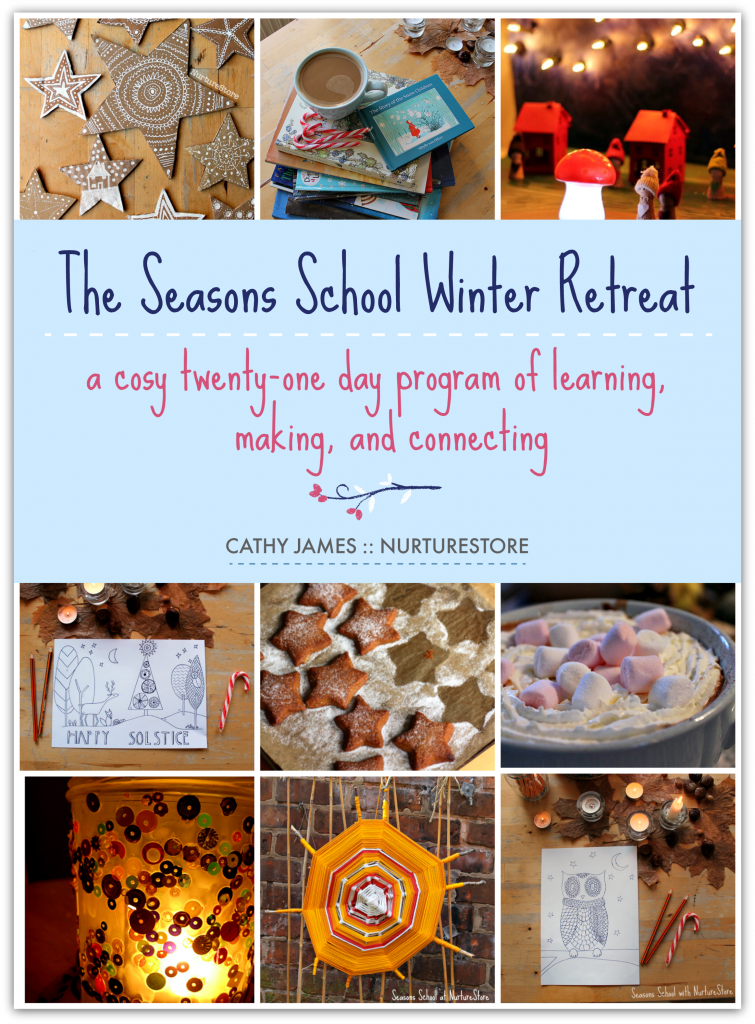 Slow down. Don't rush through the busy season so fast you lose the magic and connectedness.
Truly enjoy the season. No need to grit your teeth and wait out the cold months like an endurance test.
I've got something special for you that will transform how you think of the cold, dark months.
Welcome to the Seasons School Winter Retreat.
I've made a delightful twenty-one-day programme for you and your children that's rich with meaning, learning, creating, and connecting. There's something special to do each day.
It's based on the natural rhythm of the season and on the extra special activities my family has enjoyed as my children have been growing up.
It's one part educational curriculum; one part seasonal celebration; one part family memory making.
The Seasons School Winter Retreat is like a cosy hug for the long, dark days.
Such a blessing at this time of year when we crave ritual, meaning, comfort, inspiration, joy, and family time.

Everything you need to learn about and celebrate the winter
For the BEST VALUE, you can get this unit as part of our Seasons School Year Complete Program. Save over $90 and get our Spring, Summer, Autumn, and Winter Units all for better than half price. Click here for more details.
:: over 70 pages of learning, activities, and printables
:: a complete twenty-one day program of nature, science, literacy, arts and crafts, sensory, and play
:: a planned idea for each day, with plenty of options for flexibility and choice
:: themed around the special words of the season, giving rhythm and ritual
:: follow as a daily countdown, or dip in and out through the winter season
:: materials lists and bonus printables make it so easy for you
:: created with children aged 4 to 10 in mind

The Seasons School Winter Retreat is perfect for you if:
:: you want something special this winter, to centre your family life on rhythm, ritual, and connection
:: you want a fun winter countdown of daily activities, for Advent or the Solstice, or the cold months of January or February
:: you want a non-religious set of activities for the holiday season, either to sit alongside your faith celebration or as your own special ritual
:: you want to connect your children to nature and learn about the seasons, Solstice, moon, and stars
:: you want a set of simple activities, using simple materials, to get your children away from their screens and into making, creating, playing, and learning
:: you want to re-fresh your home learning, to get more enthusiasm in the dark winter days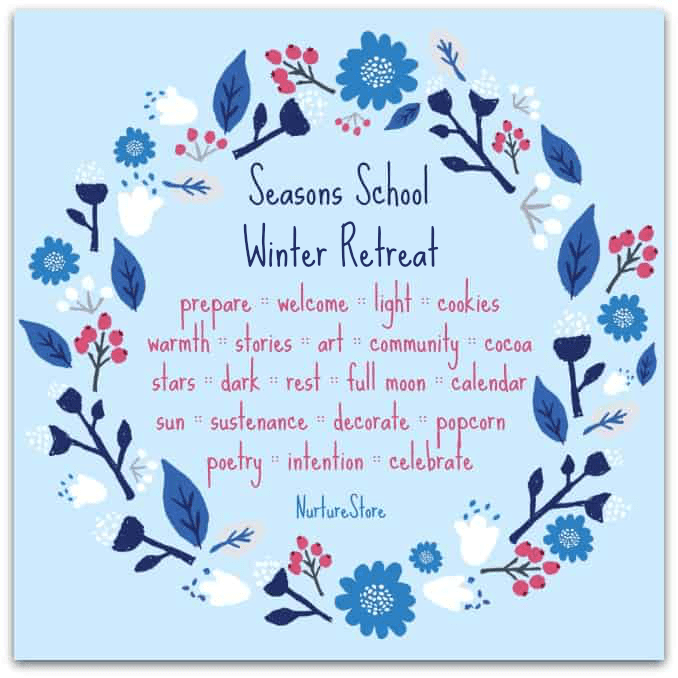 Here's exactly what you'll get in the Seasons School Winter Retreat:
70+ pages of lessons, activities, and printables
21 individual day plans in a connected program, sequenced around themed seasonal words. Day one is prepare, day two is welcome, day three is light, day four is cookies…
all presented in a useful ebook that you can save and use year after year
bonus printables including calendar posters, hand-drawn colouring pages, and journal and poetry prompts
full colour photographs, materials lists, daily inspiration and instructions
a delightful, relaxed, inspiring program to help you celebrate the season as a family
The 21 winter-themed days include:
welcoming the new season and setting intentions for the coming year
learning about the earth, the moon, the sun, and the seasons
reading and writing both poetry and stories
learning which foods are in season, cooking a winter feast, finding out where cocoa comes from, and building kitchen skills with cookies
creating artworks inspired by the season, plus hand-drawn colouring pages and math lessons disguised as art
winter crafts including lanterns, wreaths, and calendars
stretching imaginations with playful, sensory ice and snow, and homemade winter wonderlands
and learning how nice it is to pass the winter with ritual and rhythm, cosiness and connection
Bonus printables include:
countdown calendar posters
hand-drawn colouring pages
poetry guide
journal writing prompt cards

About Cathy James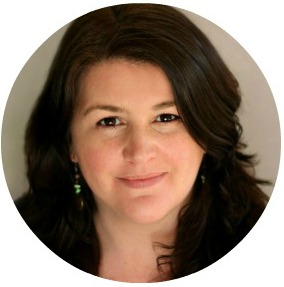 I'm passionate about keeping children connected to nature and a creative childhood of hands-on learning. My own children have grown up in the garden, at the beach, and in the forest. We use nature as a vital part of our home education curriculum, and it makes our learning joyful and deeply connected to the rhythmic cycle of the year.
I'm the author The Garden Classroom (published by Roost Books) and used to work in school running the Year Four Gardening Club. I've also worked in preschool, highschool, and as a childminder, where my provision was rated as 'outstanding' by OFSTED.
With over twenty years experience in education I want to share what I've learned with you, so you can feel inspired, confident, and supported to give your children the best start in life. Let's work together to deliver lessons that are engaging, impactful, and fun!

The Seasons School Winter Retreat
70+ pages of daily learning, activities, and printables
Everything you need for a cosy and connected winter celebration
$19.99
Click here to download your Winter Retreat kit now.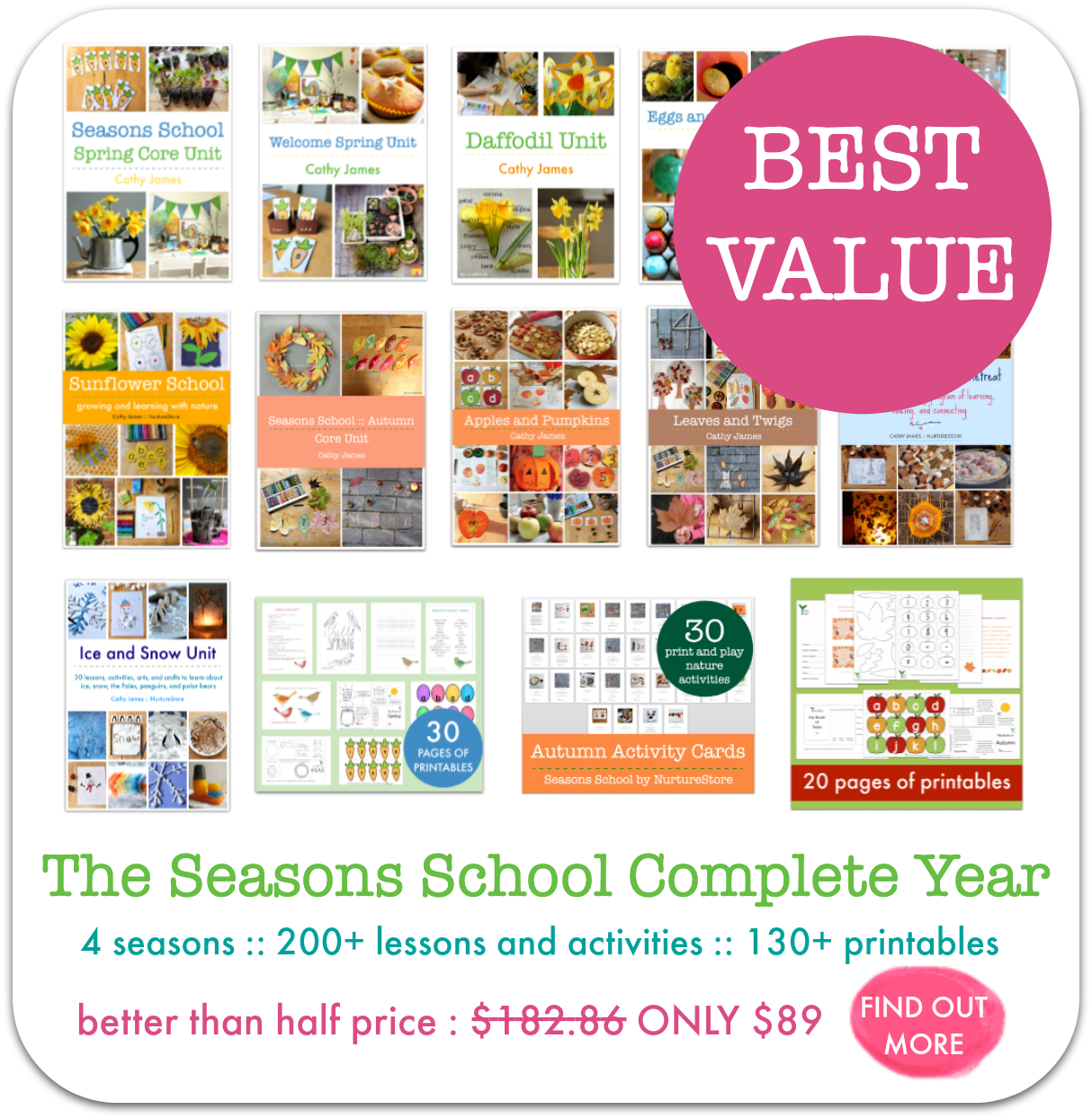 For the best value, you can get this unit as part of our Seasons School Year Complete Program.
Save over $90 and get our Spring, Summer, Autumn, and Winter Units all for better than half price.
You'll save so much time, with everything planned and prepped for you, and your children will delight in this engaging and education nature-based year-round curriculum.
All four seasons, 16 complete units, and over 130 printables to make your lessons so each to teach.
Save time - stop all that planning and prep - enjoy the sunshine instead!
---
Available for instant download
This product is an ebook (electronic book), which means you will be sent a link by email which allows you to download the ebook and all the resources. You should save it to your computer or iPad and then either read it on screen or print some/all of the pages, as you prefer.
Questions?
If you have any questions, then please refer to our FAQ.
Important Information
By purchasing items from our website you consent to our Privacy Policy.
All ebooks and other digital products listed on this page protected under copyright ©. All rights reserved. They may not be shared or distributed in any way or form.
All products listed on this page are priced in US dollars. If you are outside the USA, the amount appearing on your bank/credit card statement will be in your local currency based on the exchange rate applicable at the time of the payment.