Brace yourself. Winter's coming, with its short days, dark afternoons, and cold and bleak outdoors. That extra indoor time over the cold months leads to restless children and frazzled parents.
After a few months of back-to-school, we're all ready for a change of pace. We could do with a spark of something to add energy to the sluggish weeks and get us excited about our days again.
It's been a tough year for many of us, with family challenges, and fearful things happening in the world. I really feel like I want to gather my children close and spend a cosy and connected winter with them.
So I've come up with a plan.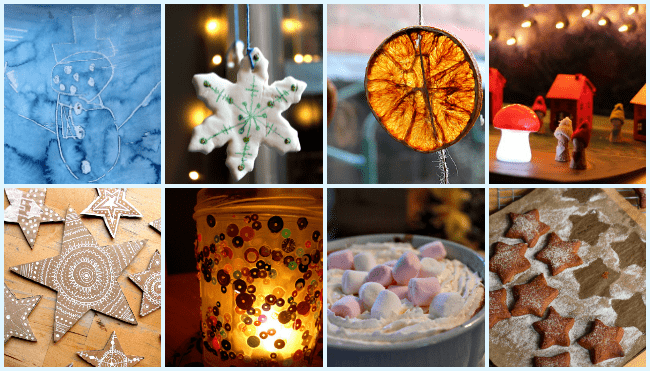 Winter blues
In September we jump back into school, ready to go. I love to plan at that time of year, and after a pretty carefree summer we all feel ready for some routine and activities for a few months. But as December rolls in, I need a pick-me-up.
It's dark when we get up in the morning, and afternoons out are cut short because the light fades so early. I know my children could do with a change of pace after working hard on lessons for a few months. It's hard to motivate yourself though, to get organised, plan everything, cheer-lead and re-energise everyone else, when you're feeling slower and sluggish yourself, right?
I get it. I love my children, I love spending time with them, and I want our days to feel cosy and connected – I'd just like someone else to organise it all!
That's why I've created the Winter Workshop for us. For me, for my children, for you and for yours. It's just what we need to delight in this winter season.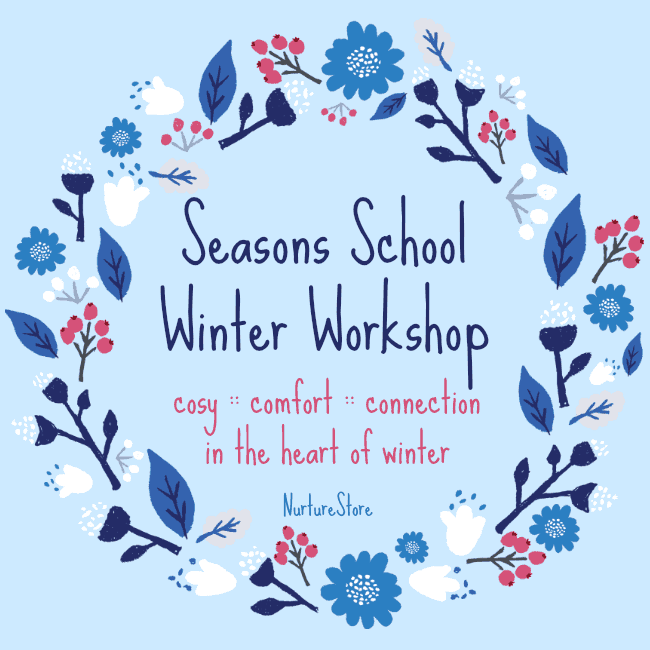 This is how you get that cosy and connected winter you long for
The Winter Workshop is something I've done with my children for a few years now. It's like an Advent calendar, or a holiday countdown, or a bucket list. It's slow, and delightful, and really easy to follow through.
I'm sharing it on NurtureStore this year and hope you'll join me and share in the benefit of it for your family too.
Here's what you need to do:
:: register your family on the Winter Workshop here
:: anytime you're ready for that winter boost, log in to the NurtureStore membership site and join me for that day's activity: all organised by me, no complicated set-up, no expensive materials needed. Just open up that day's activity, read what i have prepared for you, and enjoy it with your children.
I've based the Winter Workshop around twenty-one words that sum up how I want my family to feel this season. Ideas like light, warmth, welcome, community, cocoa, and cookies.
We'll take one word each day and use that to centre the rhythm, learning, making, and connecting for our family.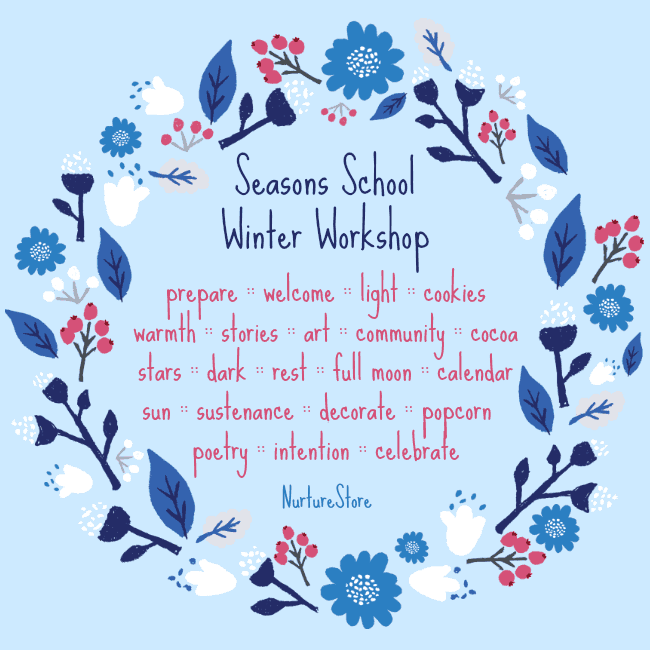 A three-week programme of learning, making, and connecting
Our children will be learning as we go:
:: about the earth, the moon, the sun, and the seasons
:: reading and writing both poetry and stories
:: learning which foods are in season, cooking a winter feast, finding out where cocoa comes from, and building kitchen skills
:: creating artworks inspired by the season, with hand-drawn colouring pages and math lessons disguised as art
:: crafting up lanterns, wreaths, and calendars
:: stretching their imaginations with playful, sensory ice and snow, and homemade winter wonderlands
:: and learning how nice it is to pass the winter with ritual and rhythm, cosiness and connection

The workshop is suitable for all families, however old your children, and whatever your faith. With no religious connections the resources work both as an accompaniment, or an alternative, to any winter festival your family may observe.
It can stand alone as your three-week curriculum, or you can enjoy it mixed in with your other learning. There's no pressure to complete the workshop, and you'll have the resources to use all season long, year after year.
This winter will be a delight!
So let's make this winter the year when we delight in the cold and the dark. Gather your children, get cosy, and make memories and connections together.
Click here to treat your family to this Winter Workshop.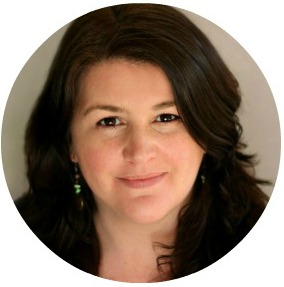 Meet Cathy
The Seasons School workshops are run by me, Cathy James. I'm the creator of the NurtureStore website, and the author of several books including The Garden Classroom and Super Sensory Invitations to Play. I hold a Bachelor of Arts degree and have over twenty years experience working in the field of education. I've worked in a wide variety of settings and with all age groups: from babies, toddlers and preschoolers; through the school ages; to adult learners. I now homeschool my two daughters using my arts-based, child-centred curriculum. I'm really looking forward to hosting the winter workshop, and I welcome you to join us for a cosy and connected season.

Frequently Asked Questions
What age children is the Winter Workshop suitable for?
The workshops are designed with children aged five to ten in mind, but can be extended to include younger and older children.
How much is the Workshop?
The Winter Workshop is just $29.99. This includes daily activities, printables, and lots of additional resources. You'll also have support from Cathy for help with any questions you may have.
Can I do the Workshop at home?
Yes, you can. The workshop can be done daily, after school, at the weekend, or as part of a homeschool programme.
Can I do the Workshop with my class / community group?
Yes, you can. You'll receive access to the full resources when the workshop opens so you can plan for your class. You can make a group booking for you and your colleagues so you can use the materials across your school. Email me ([email protected]) and I can arrange to invoice your school/community group directly.
Do I need any special materials to join in?
The projects have been designed to use basic supplies. It's likely that you will have many of the materials already on your craft and play shelves. Additional resources and printables are included within workshop.
How is the Workshop delivered?
The Workshop is delivered through the NurtureStore membership site. You will receive joining instructions by email. Please check your spam folder if the email does not arrive.
When can I join the Workshop?
You can join in whenever you want.
Do I need to join the classes at a certain time of day?
No, you can do the Workshop to suit your own timetable.
How long will I have access to the Workshop materials?
Once purchased, you will have continued access to the workshop.
What technology do I need to join in with the Workshop?
You will need a computer and internet connection so that you can read this, and other, websites. The video content is via YouTube and Vimeo. You will also need access to a printer to use the bonus printables.
Can I share the materials with my friend/colleague?
Your friends and colleagues are welcome to join us, but they will need to purchase their own workshop registration. All the materials are copyright protected and can not be shared with others. Access to the workshop and downloads will only be given to people who have purchased the workshop. Please email [email protected] if you would like to make a group booking for you and your colleagues as we can arrange for one invoice to be sent directly to your school.
Any other questions?
Please email [email protected] and Cathy or Sean will be happy to help.
Important Information
By purchasing items from our website you consent to our Privacy Policy.
With the exception of the United Kingdom, this product is not available for purchase as a stand alone product in the EU.
All ebooks and other digital products are subject to copyright and may not be shared or distributed in any way or form.