Are you making new year's resolutions with your children? We always do and I have lists of the girls' plans going back a few years now. It's lovely to look back and see what they were aiming for each time – learning to swim, riding a bike without stabilisers, learning to fly (still working on that one!).
This year we have some New Year fairies who are helping us with our wishes – not just plans for ourselves but also wishes we're making for friends and family and even wishes we're sending out into the universe for those we don't know.
Here's how we made our New Year fairies and how our wish tree works.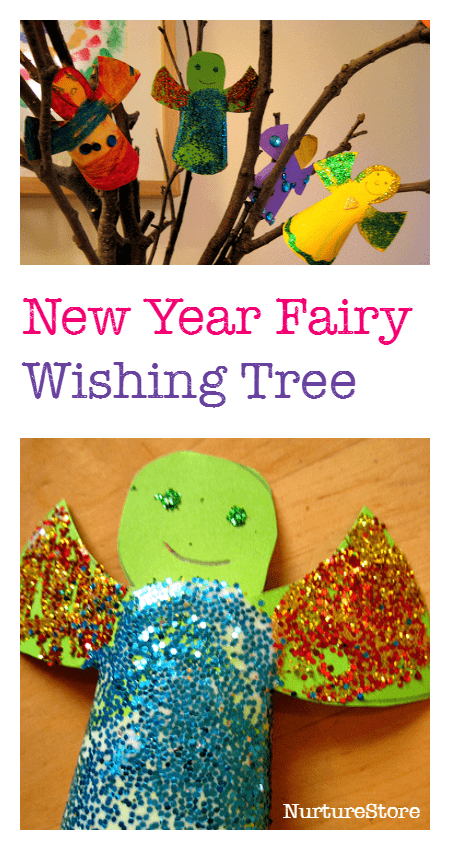 Quick resource >> Download your ready-made New Year Unit here
Fairy Wishing Tree
Leaving behind the Christmas colours of red and green, we're starting the new year with a pop of colour! We chose lots of colourful card to make our fairies as bright as we could. We traced around a mug to get our circles and then drew on simple fairy outlines.
Then we created our beautiful fairies.
We used oil pastels, glitter, gemstones and pencil crayons, and found it much easier to adorn our fairies while the card was still flat.
Anything goes and we tried to make our fairies as joyful as we could.
Everyone can join in with this and it's lovely to see how each fairy turns out differently.
On the reverse side of each fairy is where you can write your new year wish.
It could be something the children would like to do for themselves this year, a skill they'd like to learn, a place they'd like to go.
It's also nice to include some wishes you're making on behalf of others too.
(The girls said I'm not allowed to show you a photo of this bit because if you tell someone what you wish for it won't come true.)
Once decorated, we used scissors to cut around the fairy outline and folded the base around to create the fairy shape. A staple holds it all in place.
Once your wishes are made and all your glue and glitter is dry, you can fasten a tread on the back of each fairy's head and hang them on your Wish Tree.
Ours is made from a collection of twisty branches that we place in a vase on our hall table.
Download your ready-made New Year thematic unit
Download your ready-made New Year thematic unit from the Play Academy and you'll have everything you need to guide your children through a fun and thoughtful new year.
In this New Year Unit your children can:
:: learn about New Year celebrations and enjoy new year fizz sensory play
:: make a homemade calendar
:: complete their unique What A Year! journal page
:: make noise makers and fireworks
:: set New Year's resolution goals
:: make a wishing wand or make a poster of their Word of the Year
Bonus New Year thematic unit printables
The Play Academy's thematic units come with practical printables that make the lessons more engaging for your children and easier for you to teach.
No need to go searching for printables to accompany your lessons, they're all included when you download your chosen unit.
In this New Year Unit you'll receive these bonus printables:
:: a Draw Your Own Calendar
:: a What A Year! New Year Review poster / journal page
:: a New Year Colouring page
:: and New Year Goals printables
How to download your ready-made New Year Unit
You can download your ready-made New Year unit, along with over 50 more, from NurtureStore's Play Academy.
If you are already of the Play Academy, you can download this unit straight away from our Library here.
If you are not yet a member, find out more and choose your first unit here. Your teaching is about to get a whole lot easier!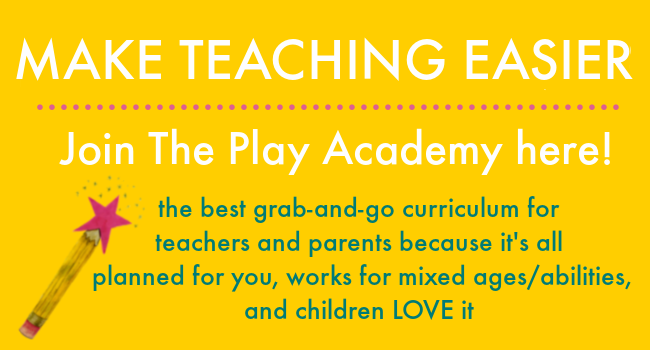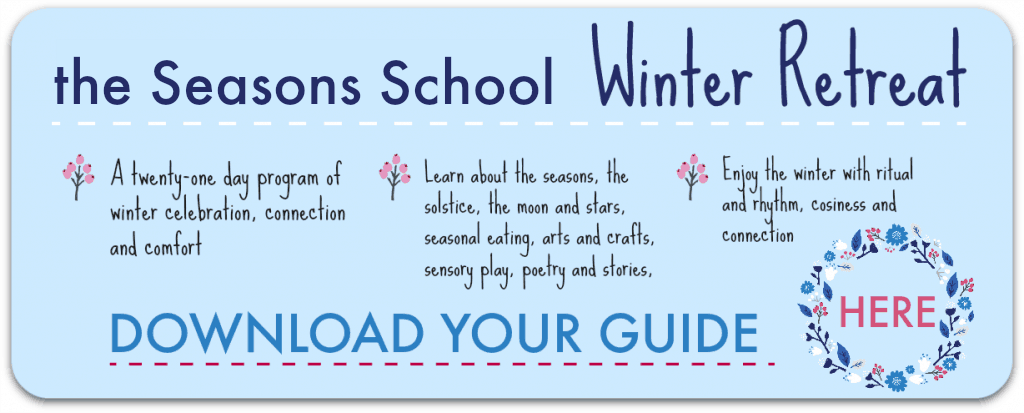 Download your 21 Day Winter Activities Countdown
Click here to get your copy of the Seasons School Winter Retreat 21 day activity program.
It's one part educational curriculum; one part seasonal celebration; one part family memory making.
:: over 70 pages of learning, activities, and printables
:: a complete twenty-one day program of nature, science, literacy, arts and crafts, sensory, and play
:: a planned idea for each day, with plenty of options for flexibility and choice
:: themed around the special words of the season, giving rhythm and ritual
:: follow as a daily countdown, or dip in and out through the winter season
:: material lists and bonus printables make it so easy for you
:: created with children aged 4 to 10 in mind