Here's a great collection of Christmas play dough recipes, activities, and printable Christmas playdough mats – all perfect great for fine motor skills and sensory play.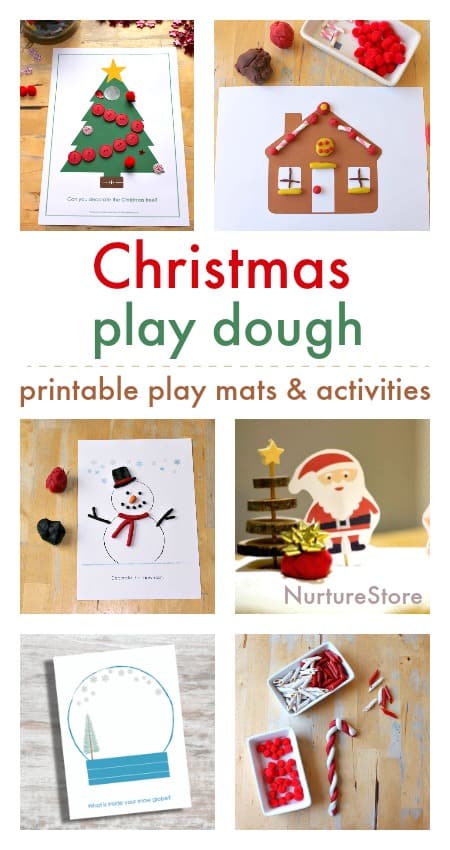 Christmas play dough activities for fine motor skill sensory play

Play dough is a wonderful material to use to build fine motor skills. All that kneading and rolling helps build finger strength and dexterity.
It's also a lovely sensory play activity that engages children in imaginative play and storytelling.
Use these Christmas play dough recipes and play dough printables this festive season.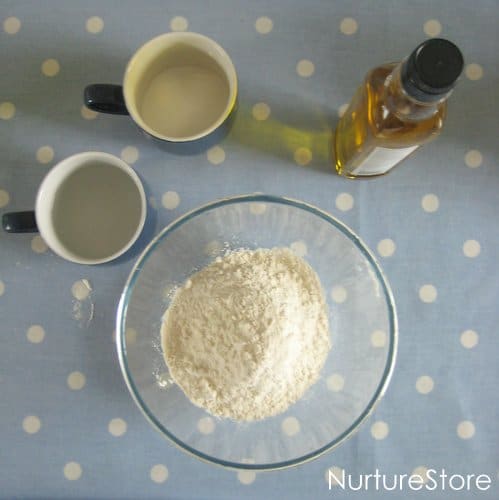 Basic play dough recipe
Homemade playdough is very easy to make. Try this no-cook recipe:
In a large bowl, add:
:: 2 cups flour
:: 1 cup salt
:: 2 tablespoons vegetable oil
:: and 2 tablespoons cream of tartar.
Boil the kettle and pour 1 1/2 cups of the water into your mixture, along with any food colouring.
Mix and knead to form a dough, and then you are ready to play.