This gluten free peppermint cream recipe is made with no egg white, making it a great kids' Christmas recipe that is easy to make and great to give as a sweet Christmas gift.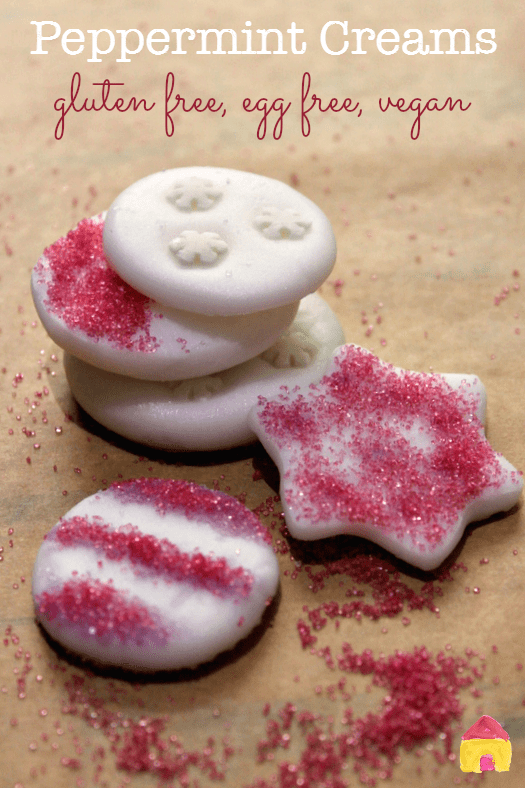 Gluten free peppermint cream recipe with no egg
This week in our Christmas Sensory Play Series we're exploring taste  – and these peppermint creams do taste lovely! They have a melt-in-your mouth texture and a great minty zing. They're also really easy to make and look so festive, so it's a great recipe for children to use to make some homemade presents.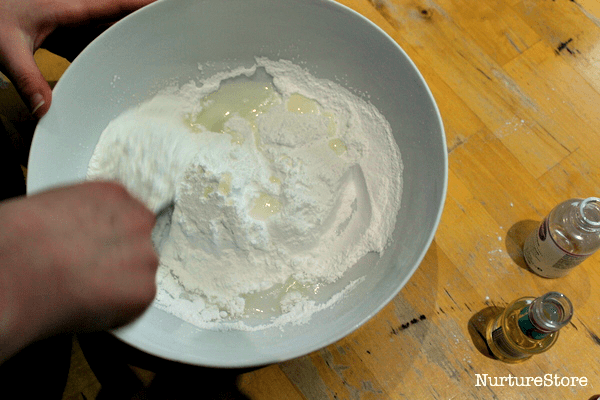 Traditionally peppermint creams are made with raw egg white but, especially as this is a no-cook recipe, we've come up with an egg free version. The recipe happens to be gluten free and vegan too, so a good option to give as a gift or for when you have lots of guests round.
Peppermint cream recipe
200g icing sugar (US: confectioner's sugar)1 teaspoon peppermint extract
1 teaspoon glycerine
2 tablespoons water
Combine all the ingredients in a large bowl and stir until they form a thick paste or 'dough'. That's it!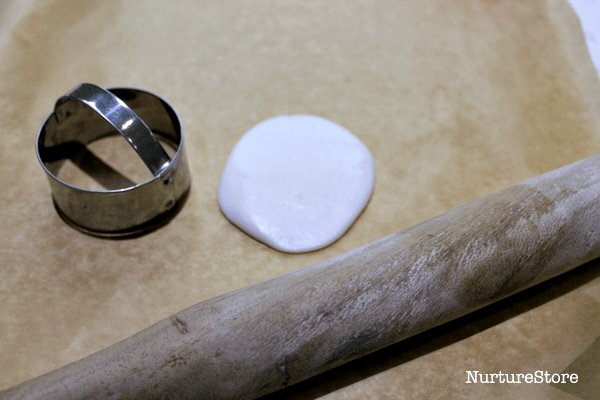 Then you can roll out your peppermint cream shapes. The 'dough' is a little sticky so we rolled ours out onto a piece of baking parchment, and used some icing sugar on our rolling pin. You can use cookie cutters to stamp out shapes, or roll little balls in your hand than then press them down into a disc shape.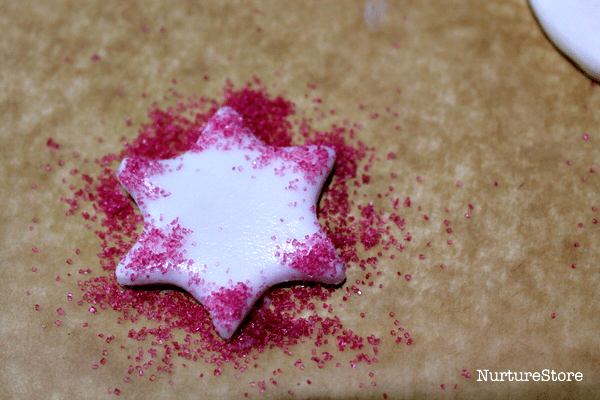 The plain peppermint creams are snowy white, so very pretty as they are but your children (if they're anything like mine!) might like to add some extra embellishments on top.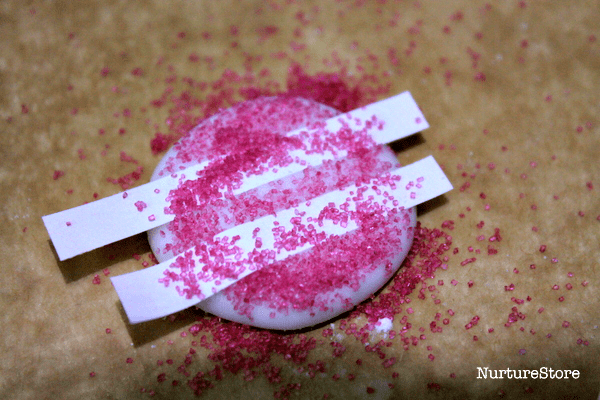 We use red sugar sand and white sugar snowflakes on ours. Placing down thin strips of paper on top of your peppermint creams lets you create stripes.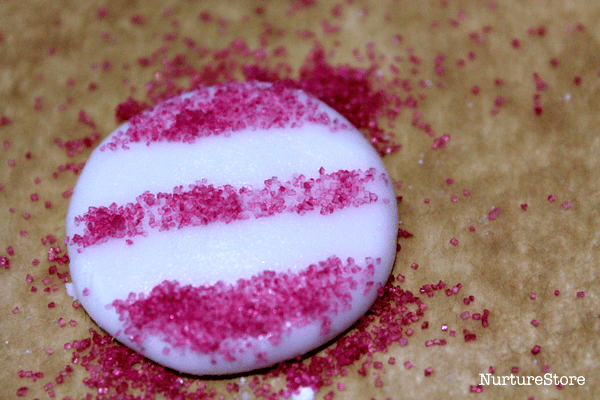 Then all you need to do is leave your peppermint creams lying flat overnight to dry. Flip each one over after a few hours, so the creams dry out on both sides.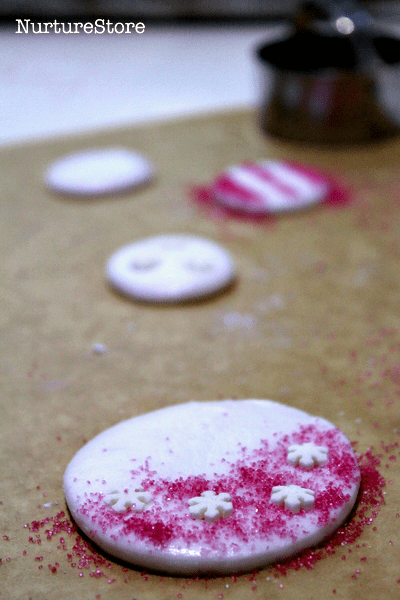 The peppermint creams have that great mint taste which makes them perfect as an after-dinner treat. You could wrap them in cellophane or fill a small mason jar with then to give as a gift.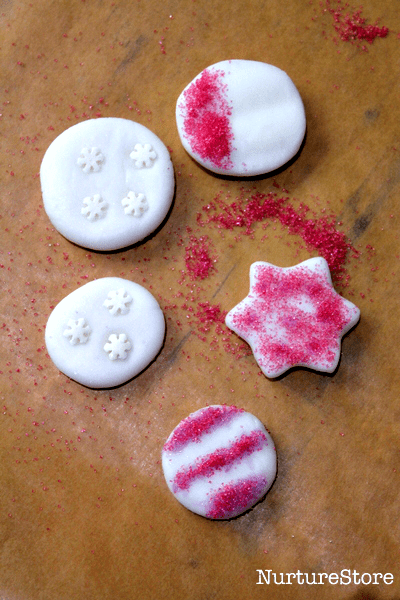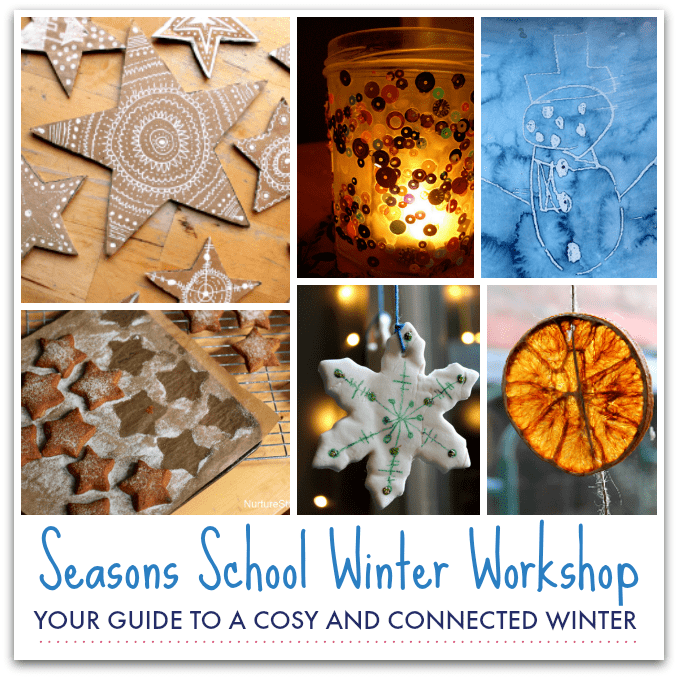 Let's make this winter the year when we delight in the cold and the dark.
Gather your children, get cosy, and make memories and connections together.
I'll show you how with this guide to a cosy and connected winter:
…. CLICK HERE FOR YOUR GUIDE ….