Winter's on the way – time to break out the snow playdough recipe.
Based our our favourite no cook play dough recipe, this snow version has one important variation: we use corn flour instead of regular flour, to get a much whiter dough. And of course we added lots of sliver glitter to give a frosty sparkle to the dough.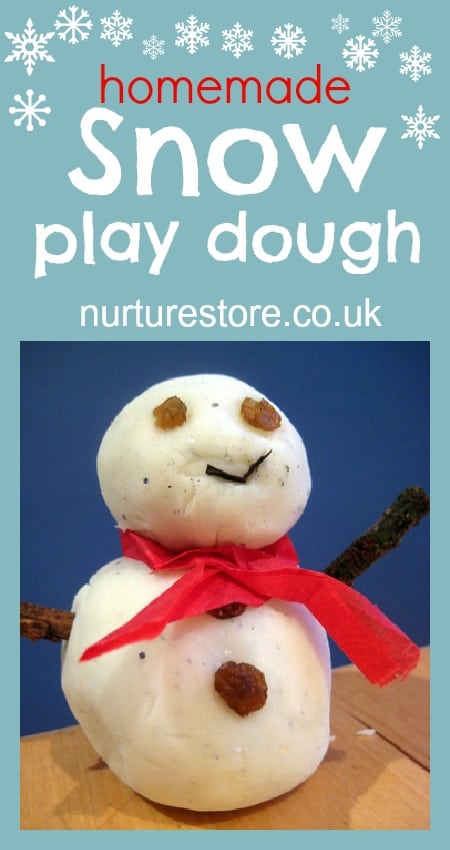 Snow playdough recipe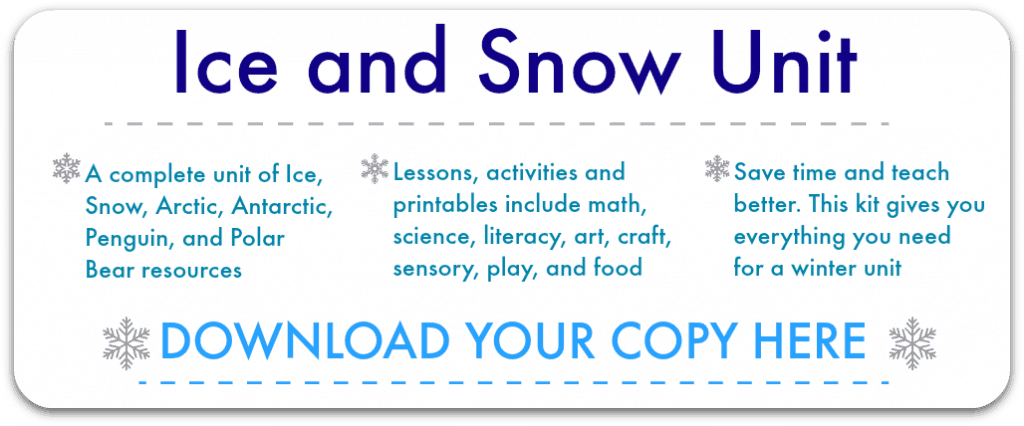 Here's the no cook snow play dough recipe:
2 cups corn flour (cornstarch in the US) I do find cornflour a little temperamental, so be prepared to add more flour if needed
1 cup salt
1 1/2 cups boiling water
2 tablespoons cream of tartar
2 tablespoons vegetable oil
silver glitter
Mix all the ingredients in a large bowl until your dough forms – then you're done and ready to play.
And what do you make with a snow playdough recipe? Snowmen  of course!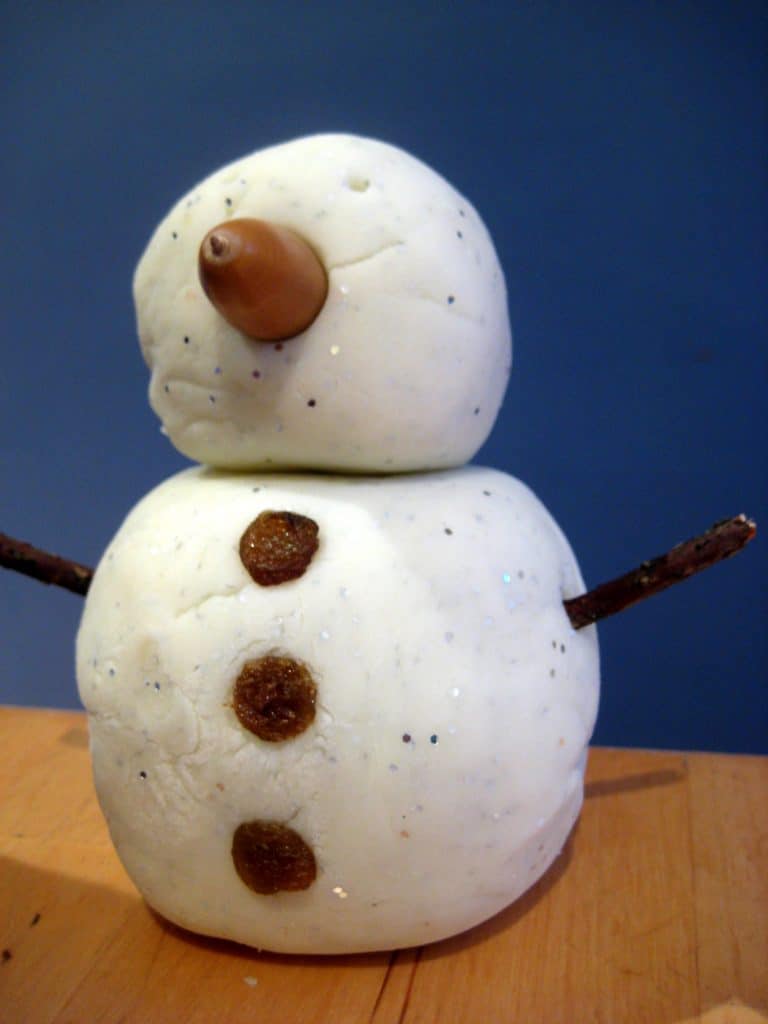 Twigs from the garden for arms.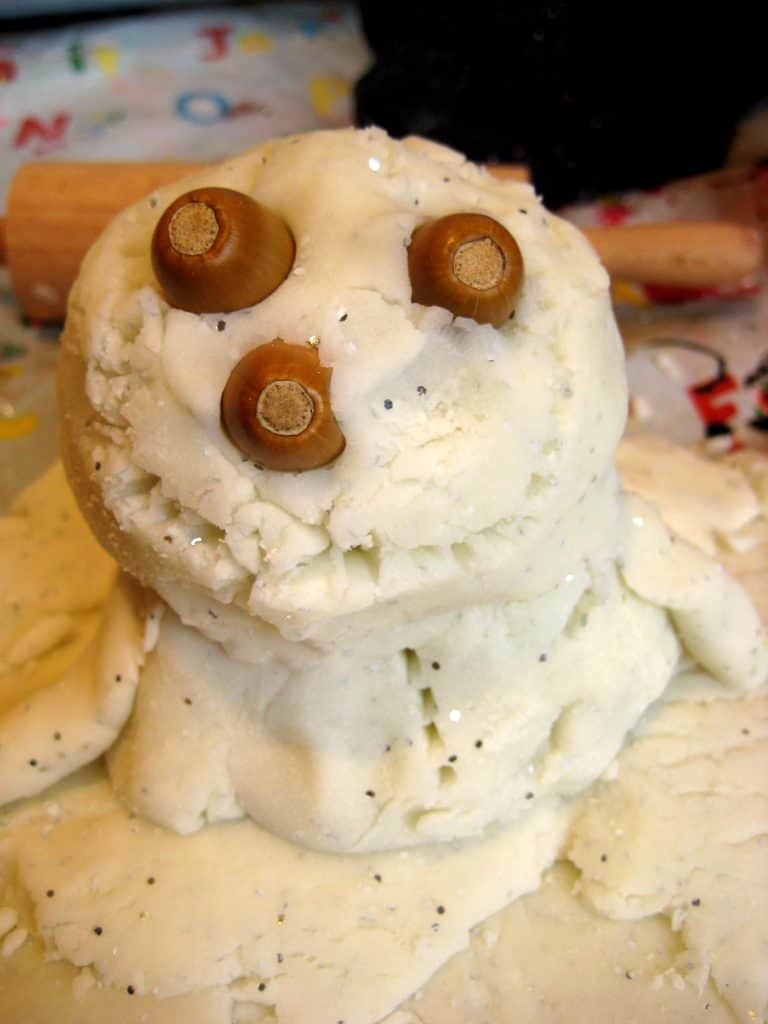 Raisins or acorns for eyes. Red tissue paper for scarves.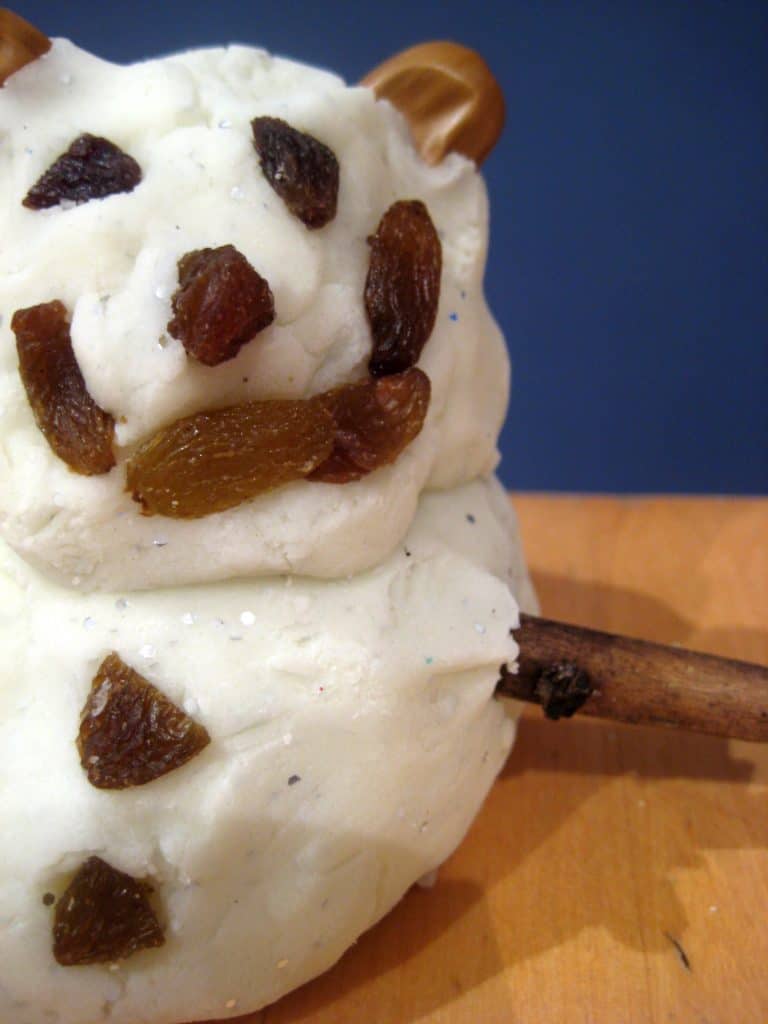 Some of the playdough snowmen were so happy their smiles were this big.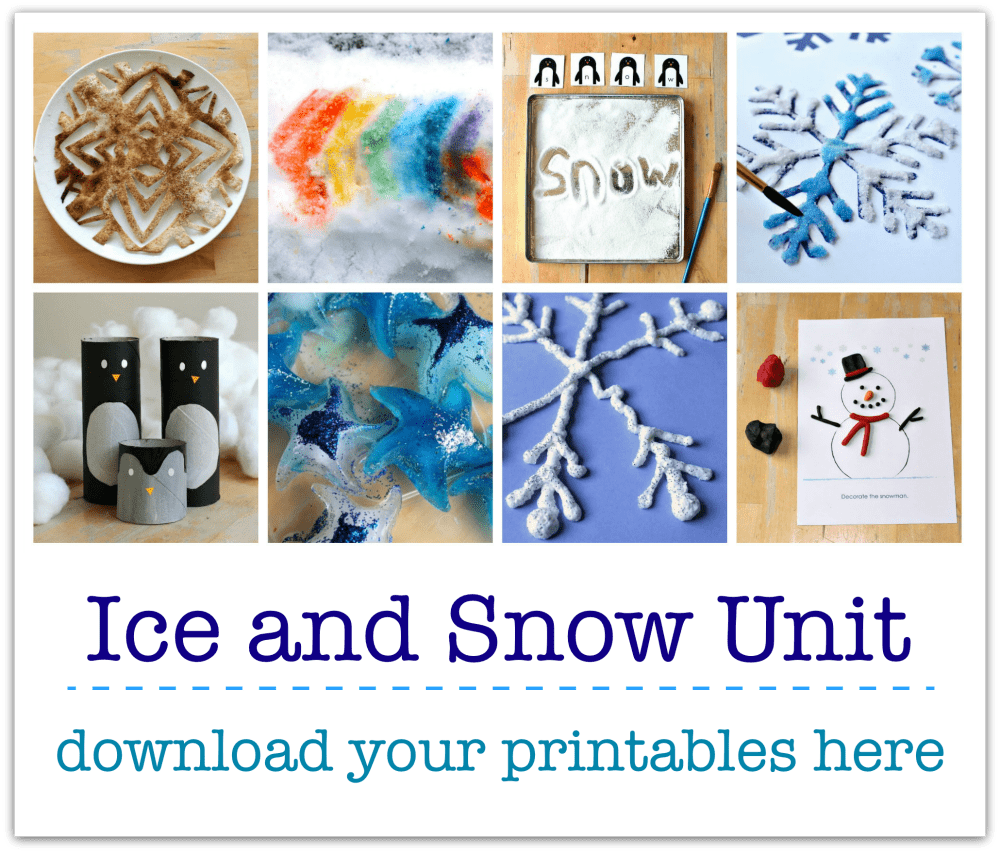 Everything you need for a winter unit, all in one place.
Click here to get your copy of the complete Ice and Snow Unit.
:: over 80 pages of lessons, activities, and printables
:: a complete unit of Ice, Snow, Arctic, Antarctic, Polar Bear and Penguin-themed science, math, literacy, arts and crafts, sensory, food and play
:: materials lists and bonus printables make it so easy!
:: everything planned for you, so you can enjoy it as much as your children do
:: created with children aged 4 to 8 in mind
Save time and teach better with NurtureStore's resources!