The children had so much fun making this painted Christmas wreath. I like the mix of the traditional decoration with the vibrant colours the kids chose. Here's how they made it.



How to make a Christmas wreath
We started by printing lots and lots of circles on to pieces of card. We used our set of stacking cups to print with, which were really easy for the children to hold and gave us a variety of sizes.
We used washable paint so we could clean up the cups afterwards.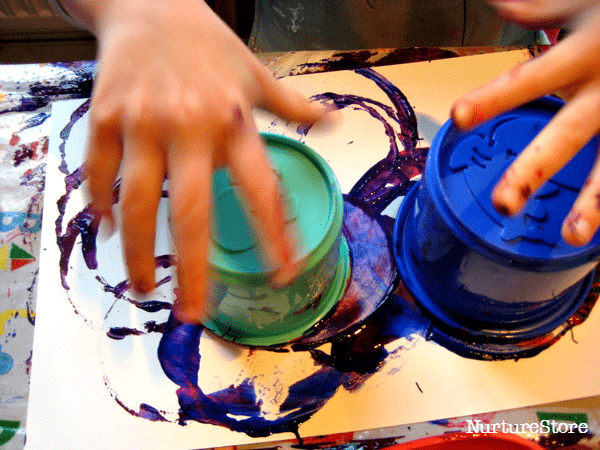 Once we'd finished the stamping fun and everything had dried we used the same cups to draw lots of circles on the painted card and cut them out.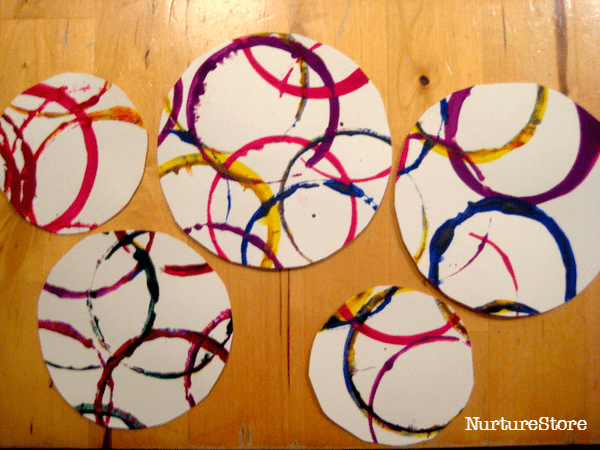 We used a paper plate as the frame for the wreath, with the centre removed.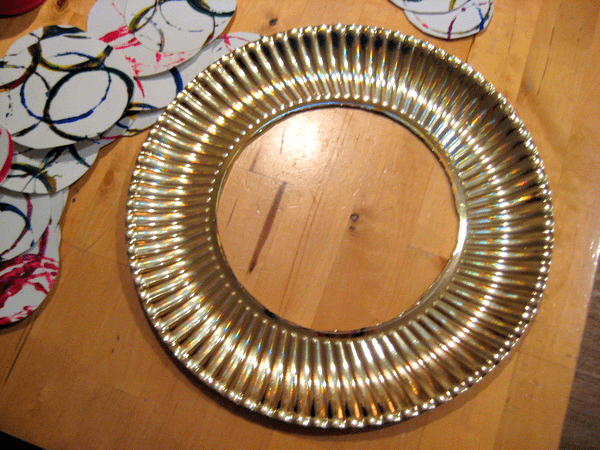 You know my kids have an issue with waiting for glue to dry, so we stapled all the circles in place around the paper plate ring.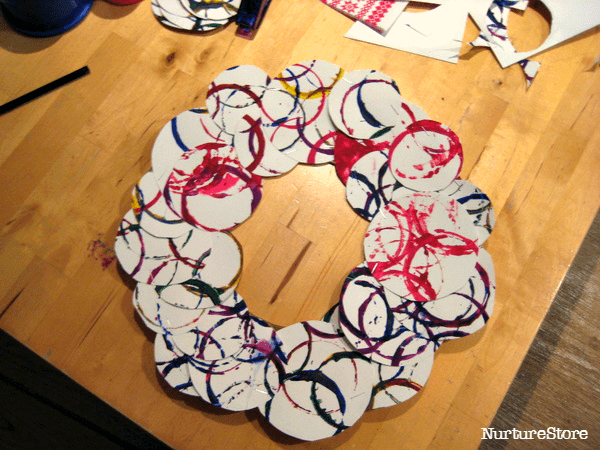 We added some shiny ribbon for extra pizzazz and ta-da, our painted Christmas wreath is ready.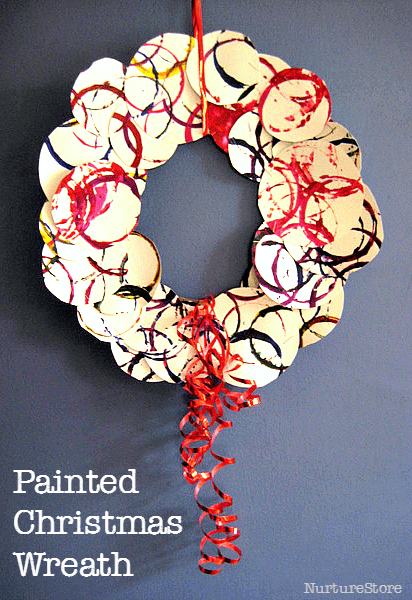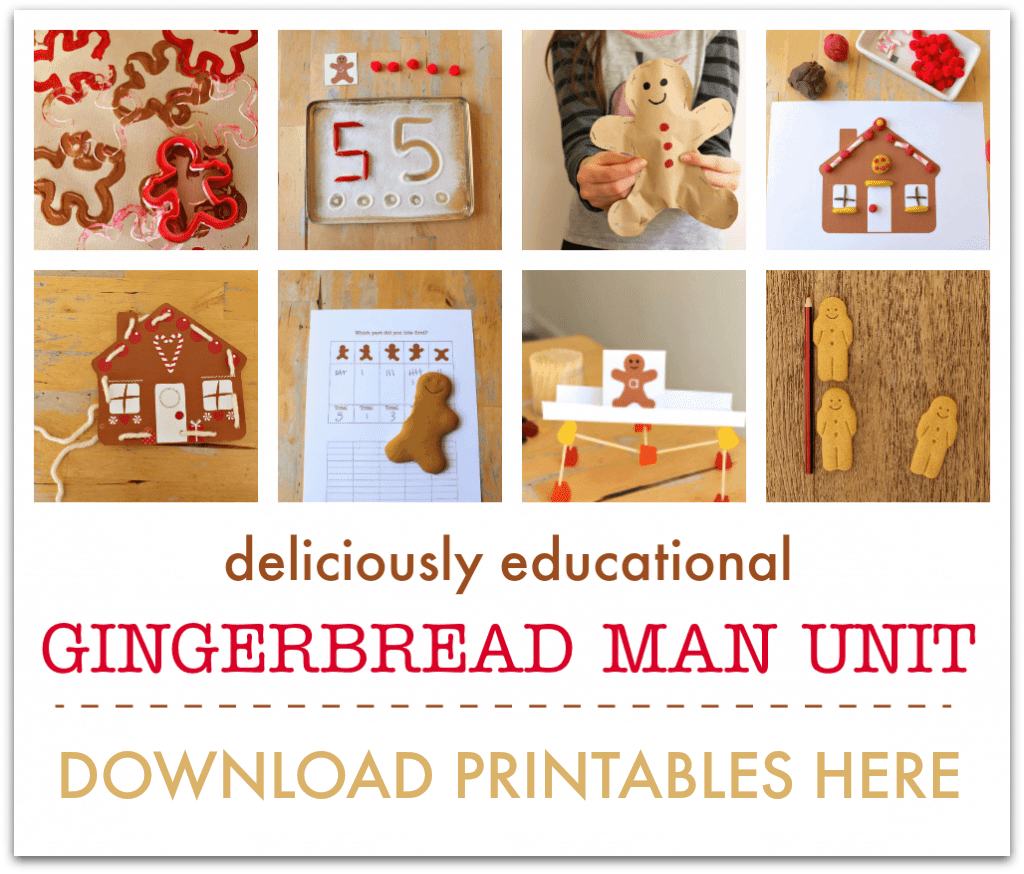 Download the complete Gingerbread Unit
A deliciously educational unit of learning! The Gingerbread Unit gives you everything you need to teach an engaging program of activities all based around The Gingerbread Man.
With ideas for math, literacy, science, play, sensory, arts and crafts your children will love learning through baking, play, and exploration.
:: over 45 pages of lessons, activities, and printables
:: a complete unit of gingerbread-themed math, science, literacy, arts and crafts, sensory, and play
:: materials lists and bonus printables make it so easy!
:: everything planned for you, so you can enjoy it as much as your children do
:: fun and delicious, and packed with engaging learning
Click here to get your complete Gingerbread Unit.