Sweet and simple Christmas card craft ideas, using a potato printing technique.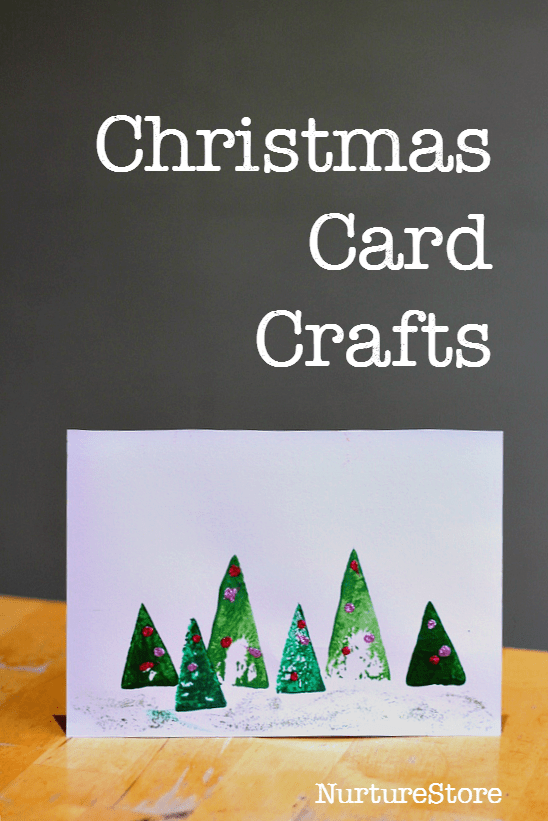 Christmas card crafts
Potato printing is a classic kids' art technique and it's so easy to set up. A simple triangle makes a perfect Christmas tree, so it's very easy (for an adult) to use a knife to cut out your stamp.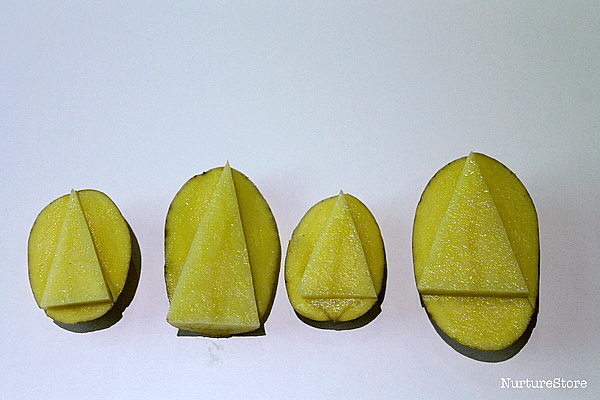 To make it easier for your children to use the potatoes to print, you can cut out a little handle for them, or stick in a fork for them to hold.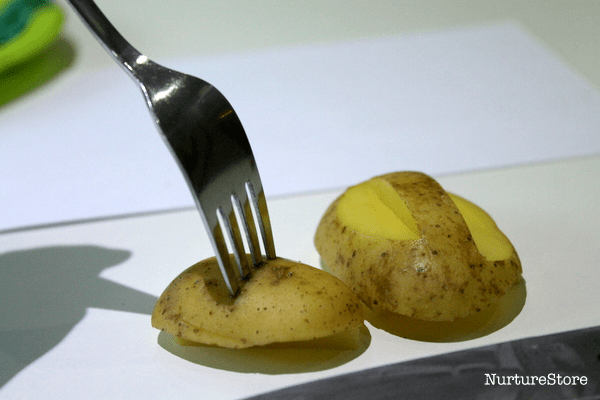 Set out some plates of paint in various shades of green and then invite your children to try out some stamping.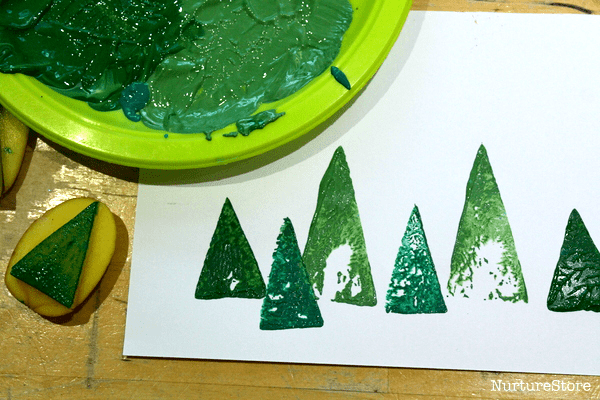 I find everyone wants to do lots and lots of prints as it's so fun, so you might like to make a forest design rather than trying to make everyone hold back and only print one tree. You could also roll out a big sheet of paper and go stamp-happy, making some homemade gift wrap.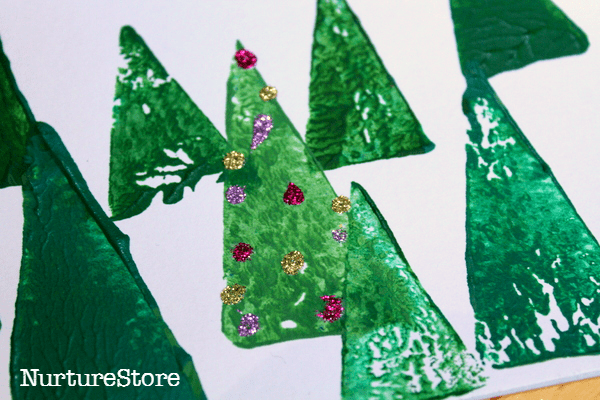 You can use glitter glue or paint to add some decorations to your trees, using a cotton bud or finger prints to add baubles. A top tip I picked up from Jackie at Happy Hooligans is to have a hairdryer on hand so you can speed up the drying time of your paint, which means you can print trees and decorate them in one session.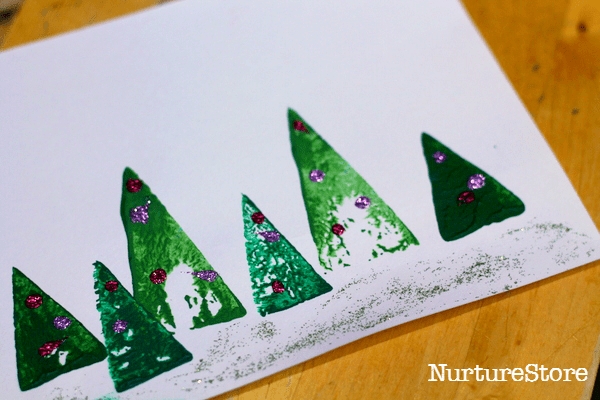 You can decorate one tree, or all of them, and add some glitter glue beneath the trees to make a snowy forest floor.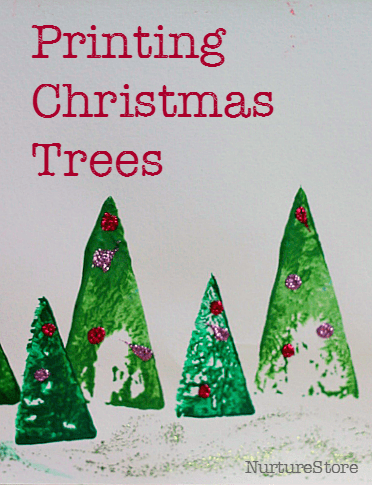 To add even more sensory appeal you could use Christmas scented paint for your artwork.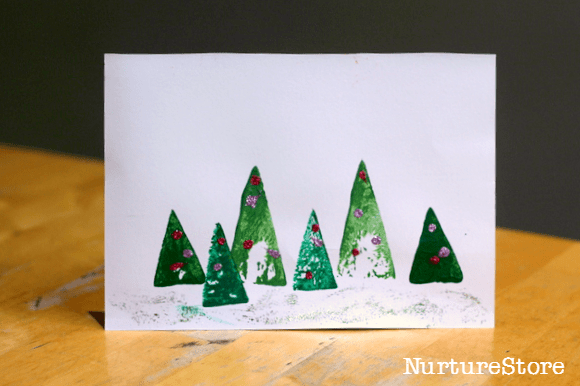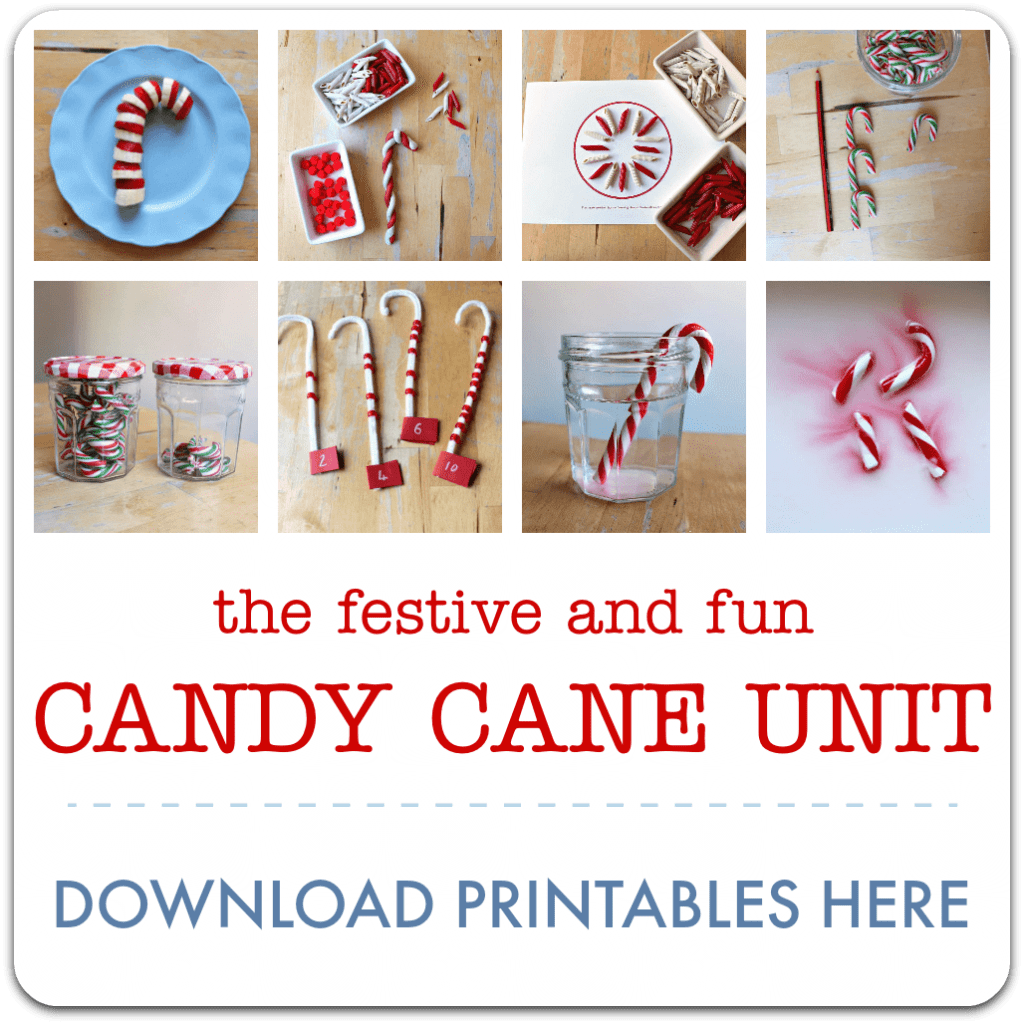 Download your complete Candy Cane Unit
A super fun and festive unit of learning! This kit gives you everything you need to teach an engaging program of activities all based around candy canes. With ideas for math, literacy, science, play, sensory, arts and crafts your children will love learning all through the holiday season.
:: over 60 pages of lessons, activities, and printables
:: a complete unit of candy cane themed math, science, literacy, arts and crafts, sensory, and play
:: materials lists and bonus printables make it so easy!
:: everything planned for you, so you can enjoy it as much as your children do
:: fun and festive, and packed with engaging learning
:: created with children aged 4 to 8 in mind
Click here to get your copy of the complete Candy Cane Unit.