Here's a super art technique to try with kids that's just right for winter months: wax crayon water paint frosty pictures.




Wax crayon water paint frosty pictures
Our book basket for December has been filled with all sorts of Christmas and winter themed stories. One of them, The Story of the Snow Children by Sibylle von Olfers is filled with wonderful illustrations of a little girl in a red coat, sweet little snow children and a gorgeous frosty landscape. What a great inspiration for trying some frosty pictures of our own!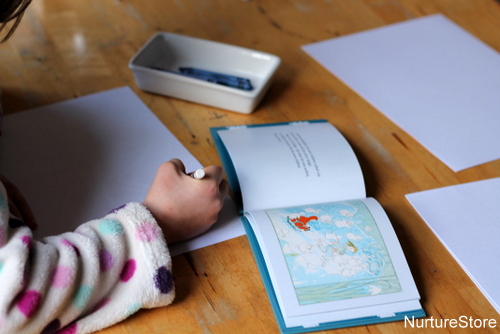 A technique that is perfect for making winter art is the combination of wax crayons and water paint. Have you tried it? You start by drawing out a design using wax crayons. For our winter theme we're using white wax crayon on white card. Even though they are the same colour, you can see the wax crayon well enough on the card to draw out your pictures – but that's only the start.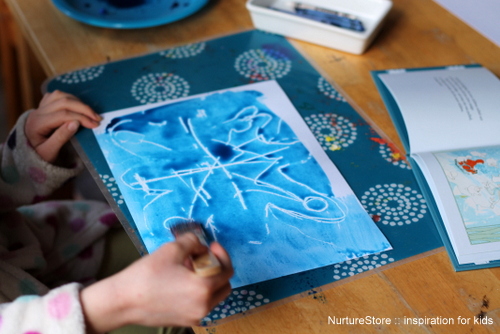 Then you need to brush over the whole of your picture with water paint, and the magic happens! The wax crayon resists the water paint, and your initial drawing appears clearly through the water paint. White wax crayon with a wash of blue water paint is a great wintery combination.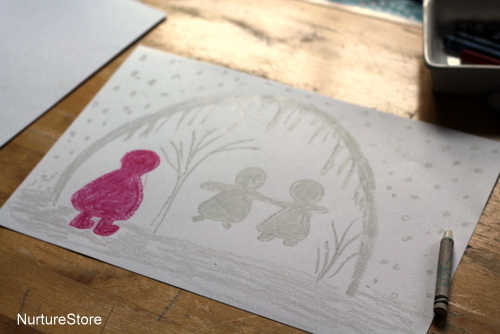 Here's my design. Do you join in when your children are drawing and painting? I love to sit alongside and have a go too.  It sends a message to your children that this art thing is important! Plus it's fun for me to have a try. Why shouldn't we adults have some creative time too?
And have you ever seen a parent who can't resist joining in / directing / even taking over their child's art? Sitting them alongside with their own paper and paint lets everyone enjoy themselves and make their own creative mark!
It's also a way to perhaps demonstrate a variation that the children haven't used yet. You'll see I used a red wax crayon too, to match the little girl character in the story – and see how she stands out in the foreground once the water paint is added.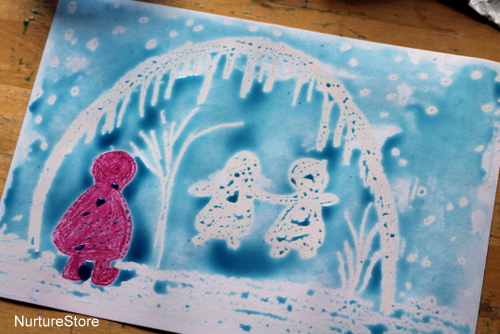 Of course, you don't have to match this art idea up with a particular book. Take your inspiration from the season and make a snowman picture…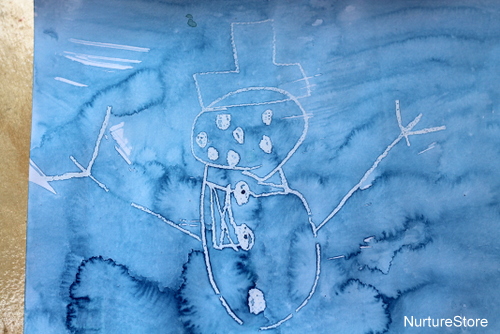 or create some snowflakes…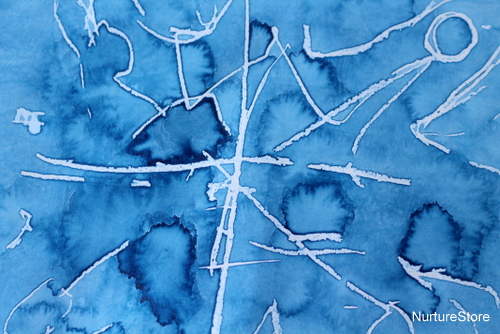 or draw your favourite thing of all. In this case, dragons!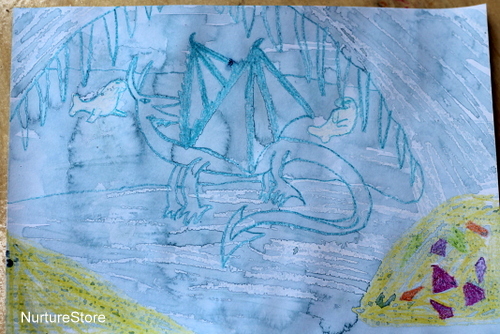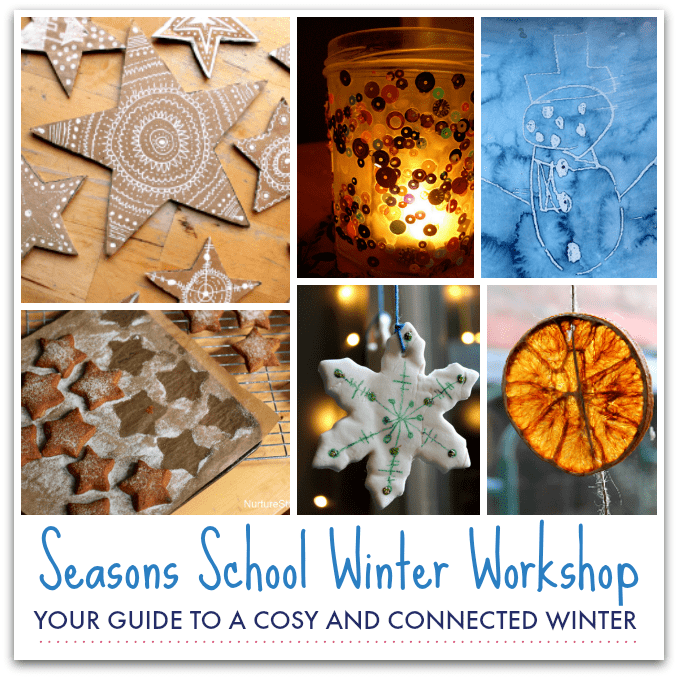 Let's make this winter the year when we delight in the cold and the dark.
Gather your children, get cosy, and make memories and connections together.
I'll show you how with this guide to a cosy and connected winter:
…. CLICK HERE FOR YOUR GUIDE ….