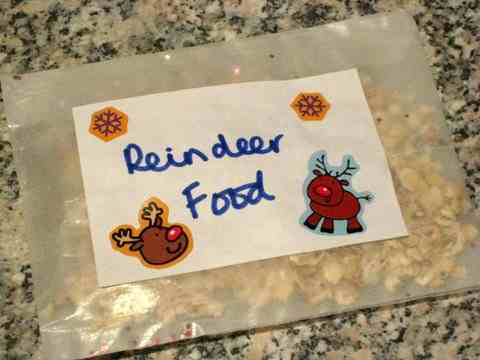 QUICK RESOURCE >> Download your ready-made Nativity Unit here
Everyone knows Santa comes to the home of good little boys and girls, but if you want to make sure his reindeer know to stop off at your house you need some delicious reindeer food. You can get it ready now and then, on Christmas Eve, you need to sprinkle it outside your front door. The recipe's secret ingredient will attract those greedy reindeer straight to your house.
(This makes a great pre-school / kindergarten or charity fundraiser as your children can make lots of little bags to sell to raise money.)
How to make reindeer food
1. Pop some oats (reindeer favourite) in a bowl and add the secret ingredient: glitter.
2. Mix them up and add some extra glitter for good measure. It's going to be dark out there so you'll need all the sparkle you can get to catch the reindeer's eye.
3. Pour the mixture in to a little bag and keep safe until Christmas Eve. We used a glassine bag but cellophane tied up with a ribbon, or even an envelope, will work just as well. Then, the night before Christmas, just before you go to bed, snip a hole in the bag and sprinkle the food outside your house. Then off to bed and the reindeer should come!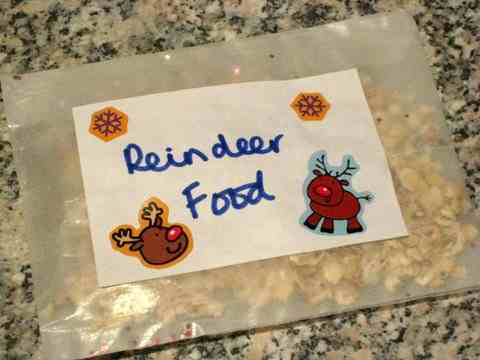 This is one of our special Advent activities.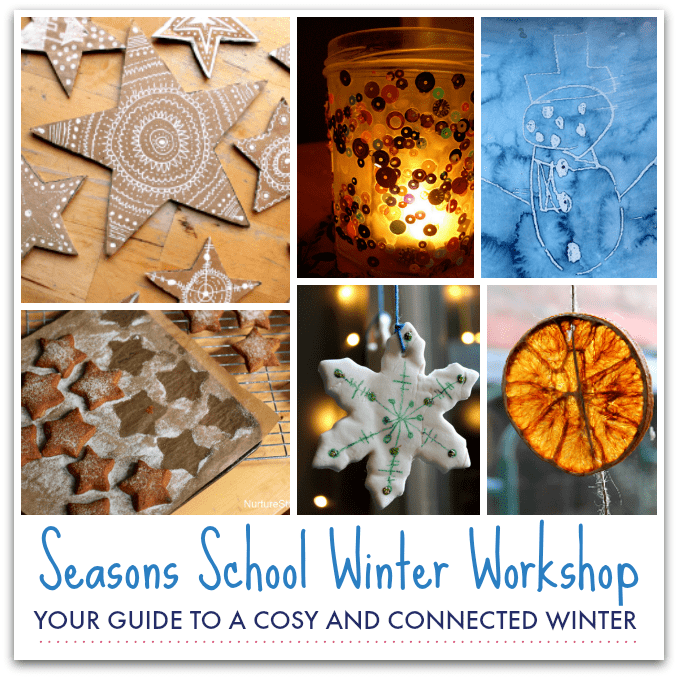 Let's make this winter the year when we delight in the cold and the dark.
Gather your children, get cosy, and make memories and connections together.
I'll show you how with this guide to a cosy and connected winter:
…. CLICK HERE FOR YOUR GUIDE ….