Let's use salt dough to create a candy cane-coloured set of letters that you can use as decorations or for spelling work.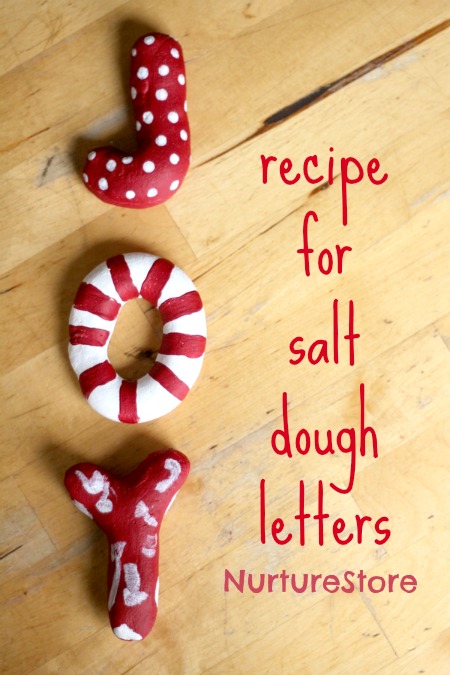 Materials needed:
:: large bowl
:: flour
:: salt
:: water
:: wooden spoon
:: baking tray
:: red and white acrylic paint
:: paint brushes
:: Modpodge or varnish (optional)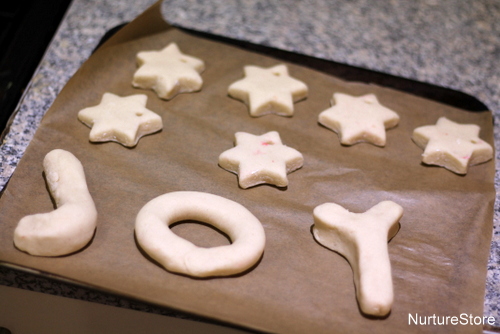 To make salt dough take a large bowl and in it mix:
:: two cups flour;
:: two cups salt; and
:: one cup water.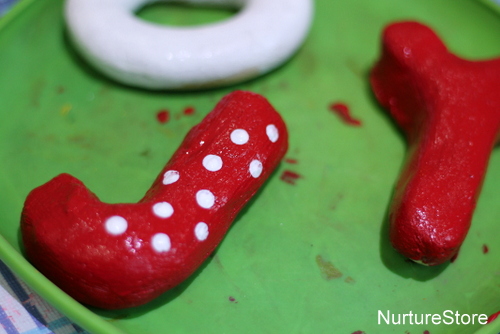 Use a wooden spoon or your hands to bring the ingredients together to form a dough. Then you can use the dough to make any shapes, numbers or letters you like. You might like to make a whole alphabet.
To bake your shapes, place on a baking tray and cook in a cool oven (Gas 1/2, 120C, 250F) for about 2 – 3 hours. (Thicker shapes may take longer.)

Once they're baked and cool, paint your shapes with red and white acrylic paint. You can use different patterns of spots, stripes and swooshes.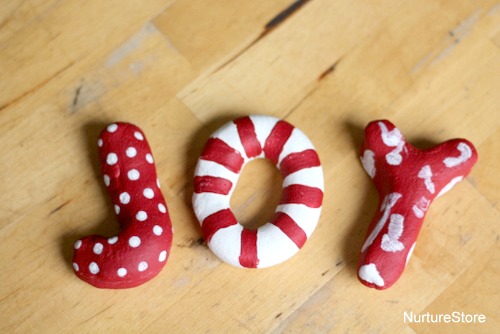 Add a layer of Modpodge or varnish if you would like, for extra durability.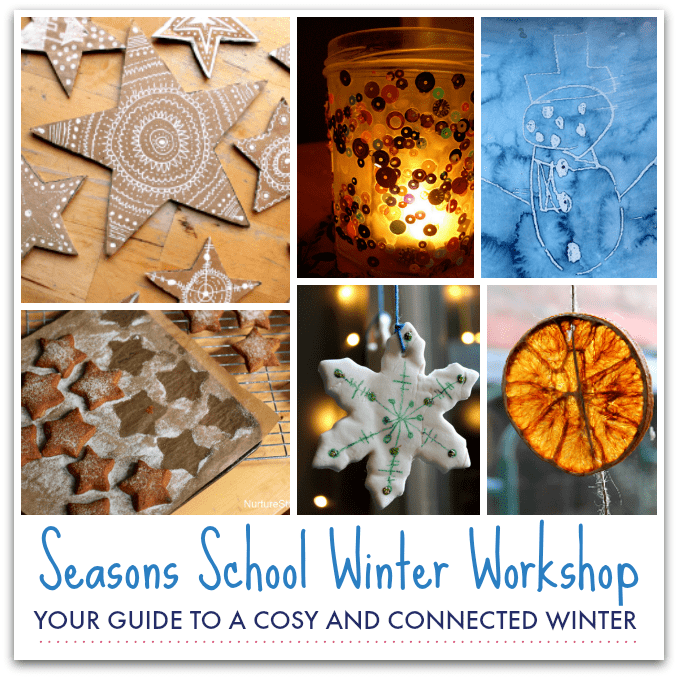 Let's make this winter the year when we delight in the cold and the dark.
Gather your children, get cosy, and make memories and connections together.
I'll show you how with this guide to a cosy and connected winter:
…. CLICK HERE FOR YOUR GUIDE ….