Ever so simple, and ever so pretty: here's how to make a Christmas angel craft for kids.

Christmas angel craft for kids
This article is one of NurtureStore's easy Christmas crafts for children and part of our Christmas activities and crafts.
A Christmas angel is such a classic kids' Christmas craft.
This version is very easy to make, using recycled materials and simple craft supplies. And with a family or class of children, everyone can join in and add their very own twist to create the angel of their dreams!
After reading the nativity story or thinking about Christmas wishes, invite all the children to close their eyes and imagine what an angel looks like.
What colour robes would an angel wear?
What do their wings look like?
Once they've pictured their angel in their mind, see if they can make it!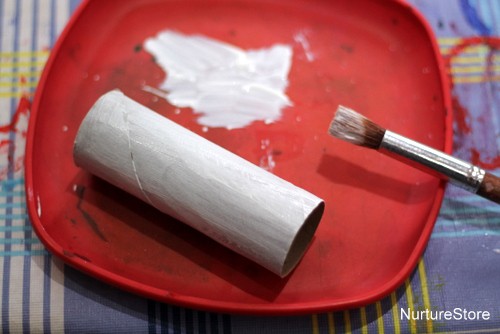 You can use a paper roll for the angel's body, and paint it any colour you like.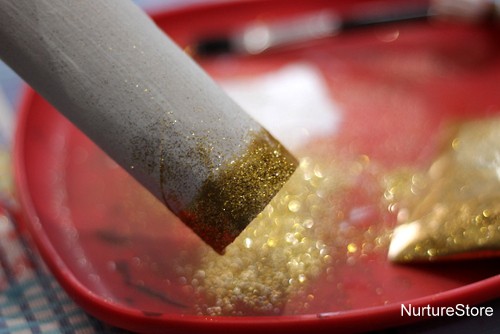 You might like to add glitter or doodles or fabric for the robes.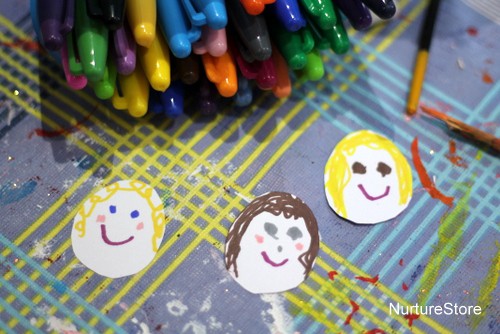 Then cut out an oval from some card and draw your angel's face with marker pens.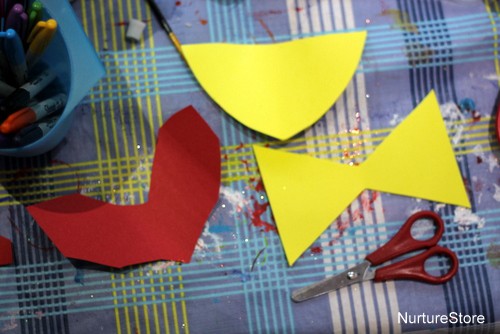 What shape wings does an angel have? What colour would they be? Cut some out from card, fabric or foam sheets.

You might like to add some embellishments to your wings: paint, pen or collage materials. You could write a Christmas wish, prayer or blessing on the back of the wings.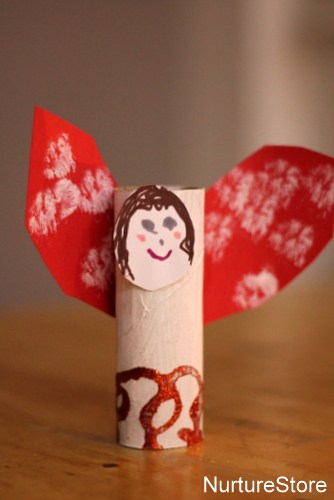 Then use some glue or double-sided sticky tape to fix the face and wings in place, and your angel is ready for play, storytelling or to sit on top of your Christmas tree.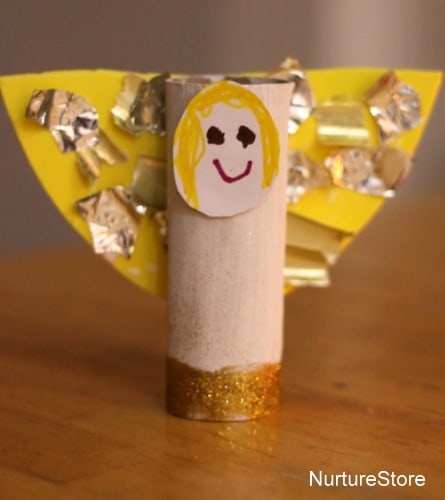 I love how each angel can be so different ~ matching each child's imagination.


More Christmas activities and crafts
See our full index of Christmas activities, lesson plans and crafts for even more great ideas.