Looking for a lovely sensory play idea for Christmas? How about an orange and spice play dough recipe? Yes, please

Orange and spice Christmas play dough recipe

This sensory play ideas combines the scent of Christmas with some hands-on fun.
I made the dough using my favourite easy play dough recipe, with some added orange oil, ground ginger, ground cinnamon and a few crushed up cloves for a festive smell.
I used a squirt of orange paint, with just a little brown paint too, to add some colour.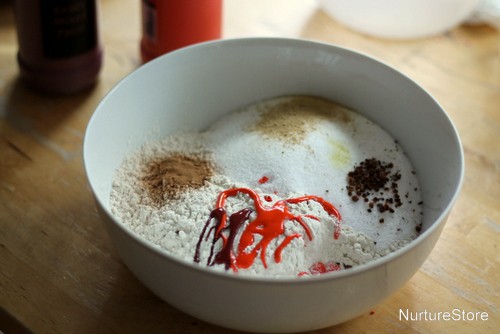 Mix all the ingredients together in a bowl to form a dough, and you're ready to play.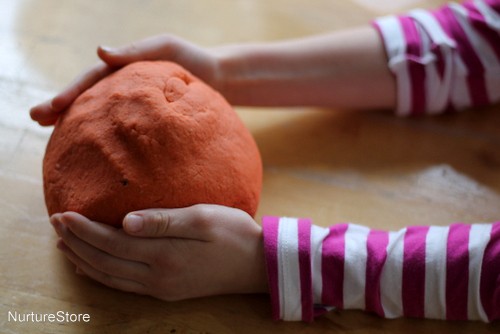 The play dough as a great texture to squish and squash and make with.
Playing with dough is such a great work out for little hands, and the more you play, the more the Christmas smell wafts around. (You can see last year's Christmas play dough recipe here)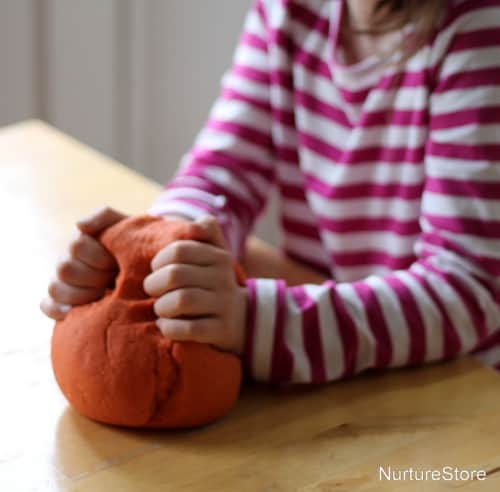 You might like to add in some loose parts, so you can decorate or make patterns in your play dough.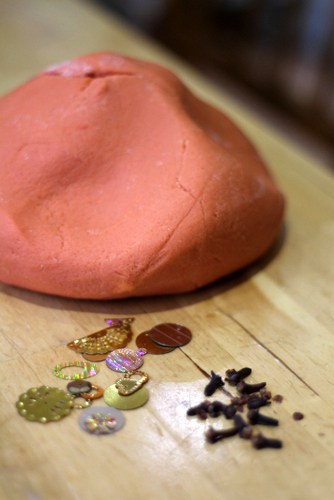 We used some gold sequins and foil shapes and a few extra cloves….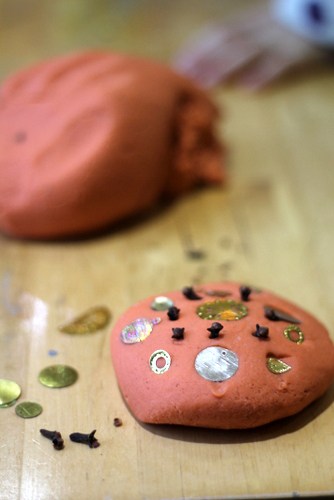 and made pretty patterns and even a traditional Christmas orange pomander ball!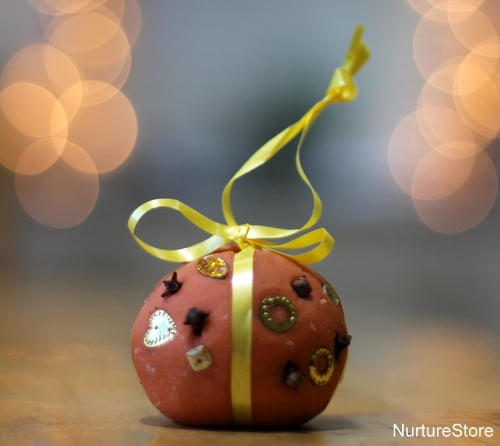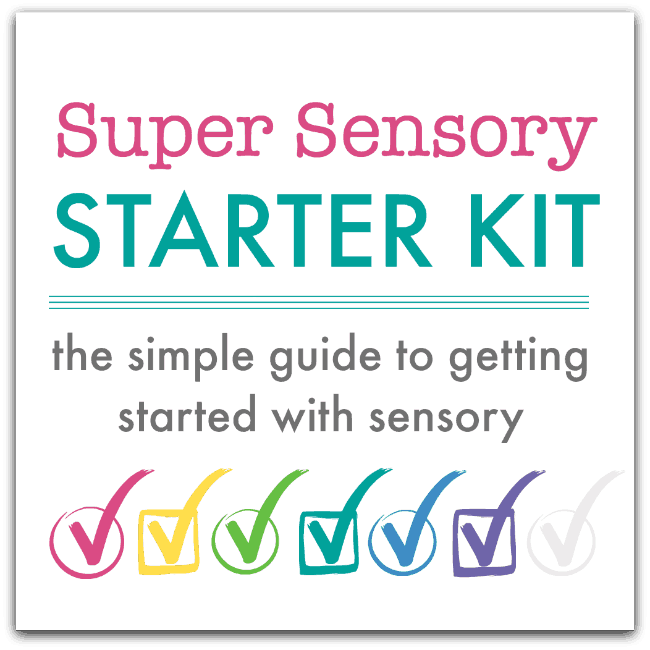 Get my Super Sensory Starter Kit for free
Every child deserves to be have their needs met so they can thrive. That's why I've made you my free Super Sensory Starter Kit.
Do you feel like your child is measured too early against unrealistic standards and you know they need more sensory input, more fun, and more hands-on activities?
Maybe you're a parent who wants to get your child away from a screen and into active play. Or you have a special sensory child who needs their own sensory diet.
Maybe you're a childminder or a nanny who needs to balance activities for a range of ages, with a tiny budget for materials.
Perhaps you're a teacher who truly wants to have a play-based classroom, but you're already stressed by the demands of observations and administration. Or perhaps you're a therapist or specialist who needs ideas that colleagues and parents can use.
My free Super Sensory Starter Kit will give you the tools you need to successfully tune-in to your child and help them be happier, calmer, and more successful at learning and life.
So I can send you the best resources, please tell me which of the following categories best describes you:
---
* Your data is safe with us. Learn how we hold, use and protect it.
---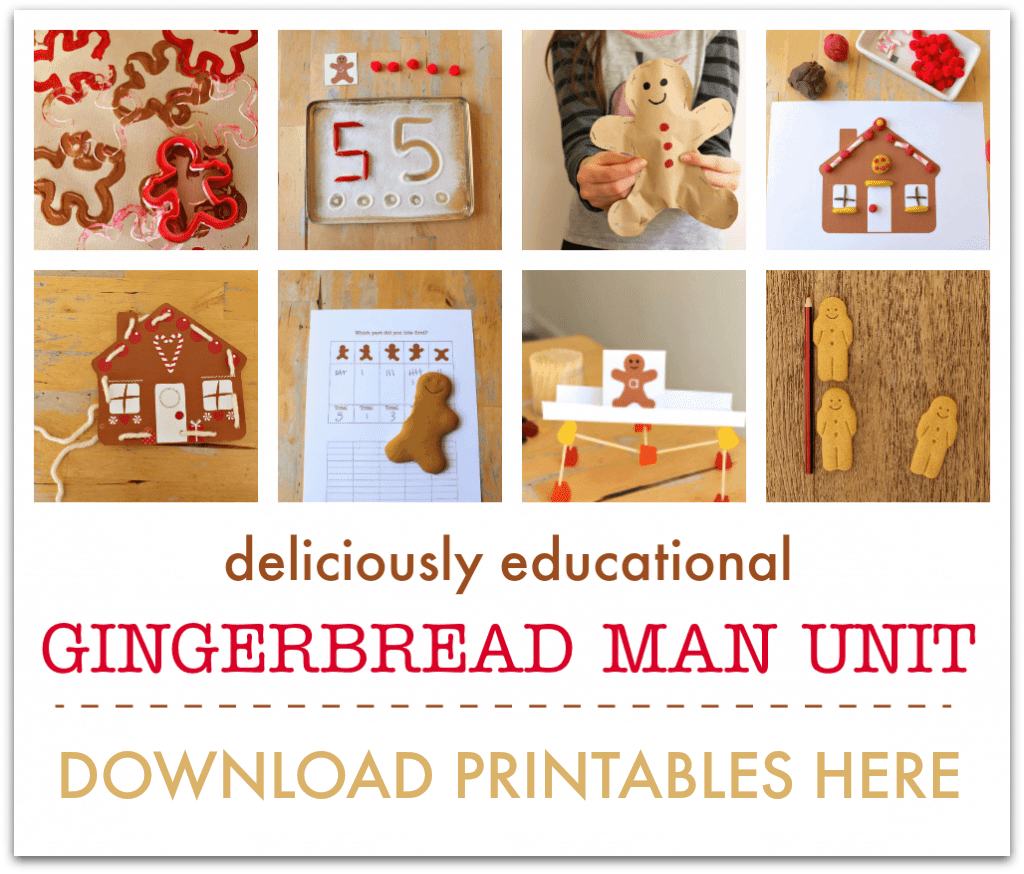 Download the complete Gingerbread Unit
A deliciously educational unit of learning! The Gingerbread Unit gives you everything you need to teach an engaging program of activities all based around The Gingerbread Man.
With ideas for math, literacy, science, play, sensory, arts and crafts your children will love learning through baking, play, and exploration.
:: over 45 pages of lessons, activities, and printables
:: a complete unit of gingerbread-themed math, science, literacy, arts and crafts, sensory, and play
:: materials lists and bonus printables make it so easy!
:: everything planned for you, so you can enjoy it as much as your children do
:: fun and delicious, and packed with engaging learning
Click here to get your complete Gingerbread Unit.