Looking for a lovely sensory play idea for Christmas? How about an orange and spice play dough recipe? Yes, please!

Orange and spice Christmas play dough recipe
QUICK RESOURCE >> Download your ready-made Nativity Unit here
This sensory play ideas combines the scent of Christmas with some hands-on fun.
I made the dough using my favourite easy play dough recipe, with some added orange oil, ground ginger, ground cinnamon and a few crushed up cloves for a festive smell.
I used a squirt of orange paint, with just a little brown paint too, to add some colour.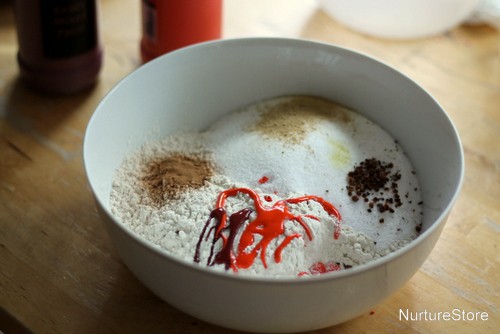 Mix all the ingredients together in a bowl to form a dough, and you're ready to play.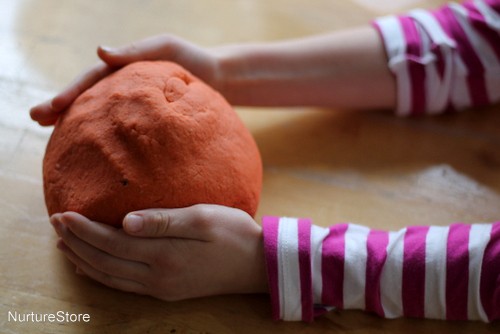 The play dough as a great texture to squish and squash and make with.
Playing with dough is such a great work out for little hands, and the more you play, the more the Christmas smell wafts around. (You can see last year's Christmas play dough recipe here)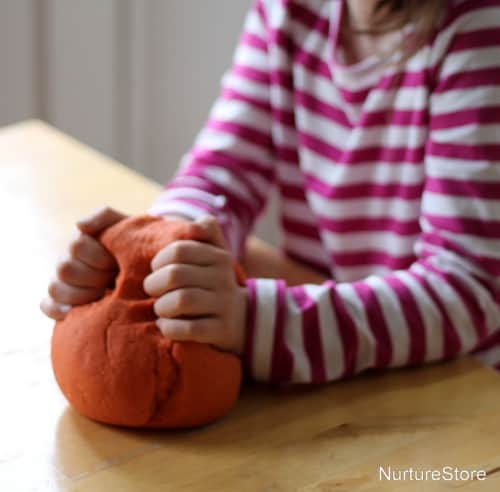 You might like to add in some loose parts, so you can decorate or make patterns in your play dough.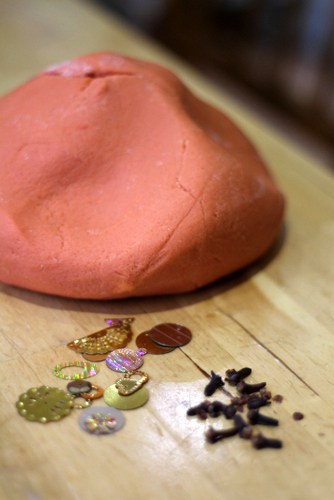 We used gold sequins and foil shapes and a few extra cloves….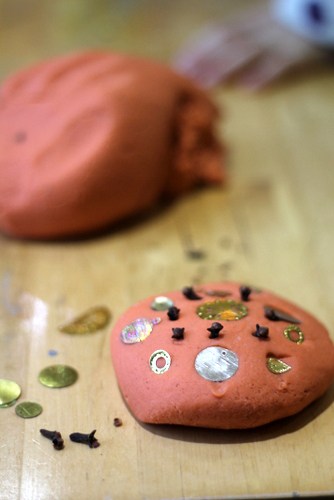 and made pretty patterns and even a traditional Christmas orange pomander ball!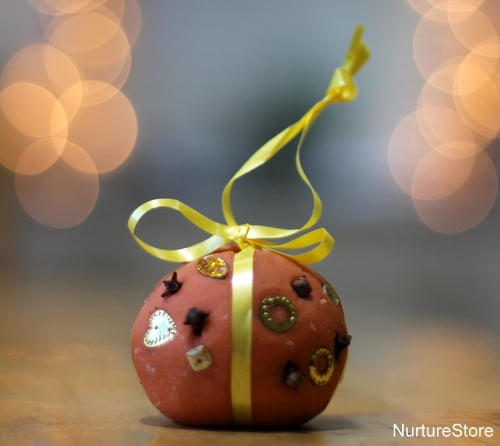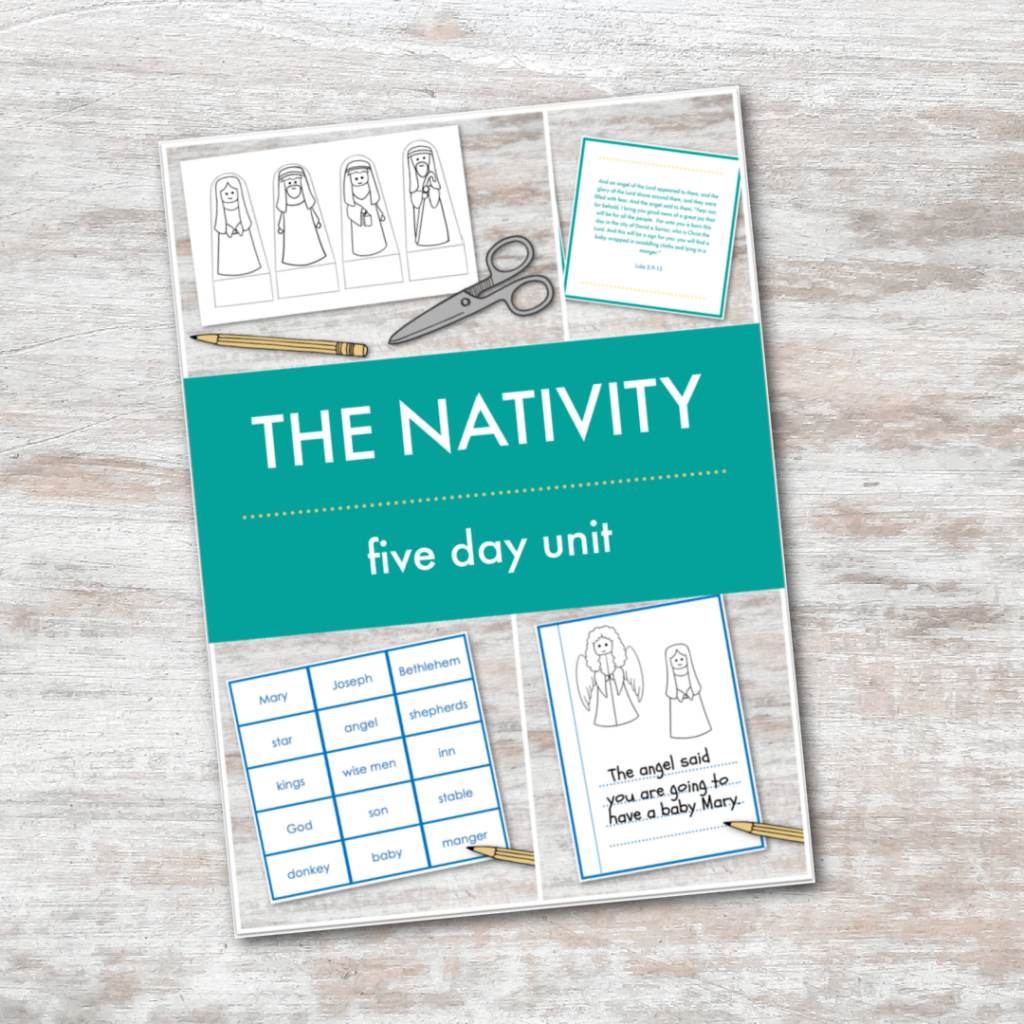 Download your ready-made Nativity Unit
Download the Play Academy's ready-made Nativity Unit and you'll have everything you need to lead a set of activities to introduce your children to the Nativity story.
This Unit includes artist-drawn puppets/colour-in nativity scene characters and printable Bible verse cards, that your children can use year after year.
In this Nativity teaching unit your children can:
:: learn about the Nativity and create their own Nativity book or small world scene using colour-in puppet / nativity scene characters
:: learn about Mary and Joseph's journey, and explore junk modelling
:: learn about the shepherds role, and explore loose parts
:: learn about Jesus' birth
:: learn about the three wise men, and complete their book / re-tell the story in their small world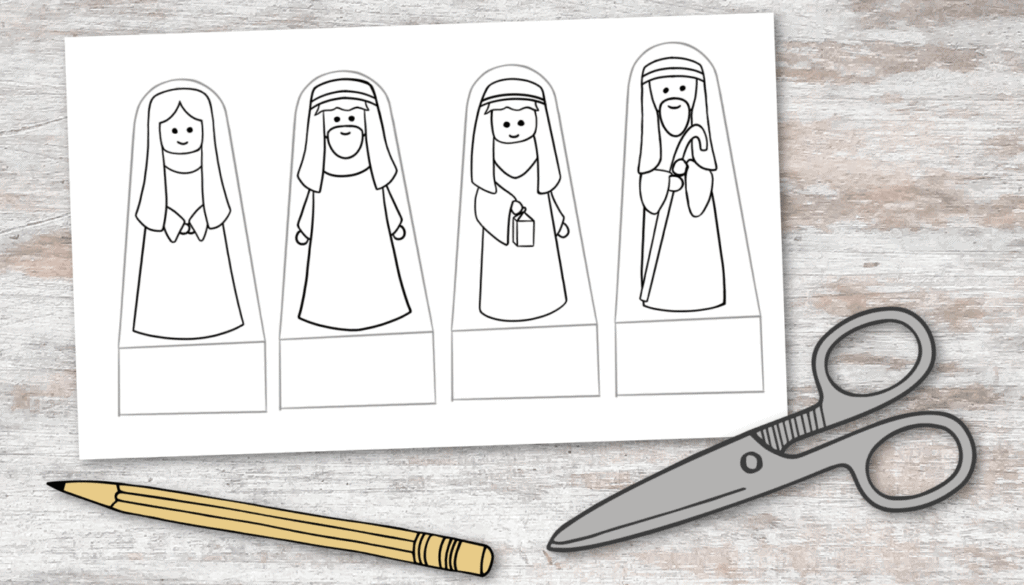 Bonus Nativity thematic unit printables
The Play Academy's thematic units come with practical printables that make the lessons more engaging for your children and easier for you to teach.
No need to go searching for printables to accompany your lessons, they're all included when you download your chosen unit.
In this Nativity Unit you'll receive these bonus printables:
:: My Nativity Story book to write, colour and complete to tell the Nativity story
:: a set of artist-drawn My Nativity Puppets to colour, cut out and use to re-cap and act out the Nativity story
:: Nativity Vocabulary Cards to recap and consolidate learning
:: Nativity Bible Verse Cards to read, narrate your own acting out of the story, and perhaps to memorise
How to download this Nativity thematic unit
You can download this unit along with over 50 more from NurtureStore's Play Academy.
If you are already of the Play Academy, you can download this unit straight away from our Library here.
If you are not yet a member, find out more and choose your first unit here. Your teaching is about to get a whole lot easier!