Looking for a lovely sensory play idea for Christmas? How about an orange and spice play dough recipe? Yes, please

Orange and spice Christmas play dough recipe

This sensory play ideas combines the scent of Christmas with some hands-on fun.
I made the dough using my favourite easy play dough recipe, with some added orange oil, ground ginger, ground cinnamon and a few crushed up cloves for a festive smell.
I used a squirt of orange paint, with just a little brown paint too, to add some colour.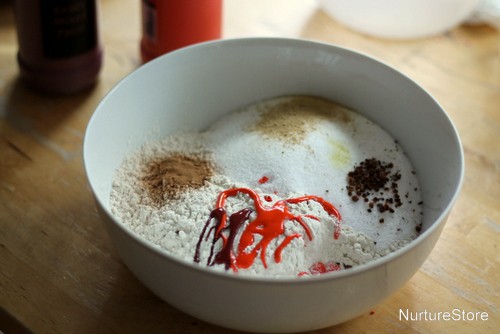 Mix all the ingredients together in a bowl to form a dough, and you're ready to play.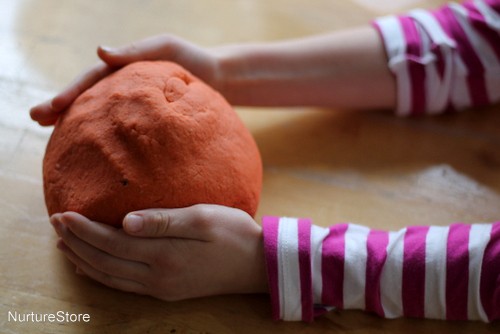 The play dough as a great texture to squish and squash and make with.
Playing with dough is such a great work out for little hands, and the more you play, the more the Christmas smell wafts around. (You can see last year's Christmas play dough recipe here)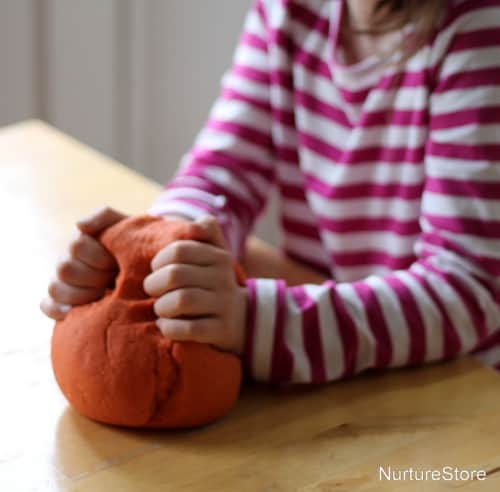 You might like to add in some loose parts, so you can decorate or make patterns in your play dough.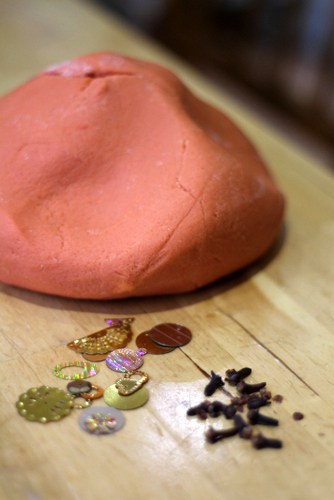 We used some gold sequins and foil shapes and a few extra cloves….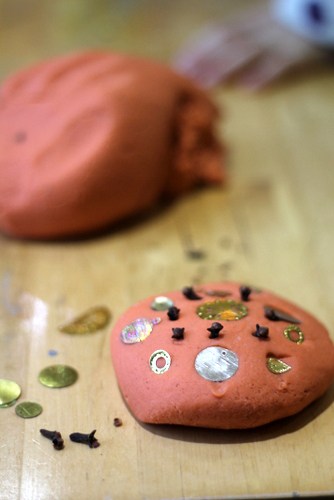 and made pretty patterns and even a traditional Christmas orange pomander ball!