Easy Christmas crafts for children of all ages that are fun, creative, and use only basic craft materials.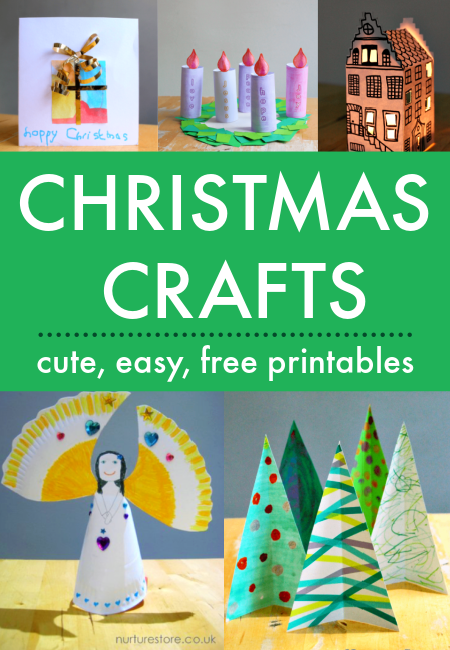 Easy Christmas craft activities for children
We have a great collection of easy Christmas crafts that you can use with your children. All are easy to make, use only basic materials, and are full of opportunities to develop skills. They will help your children express their creativity, use scissors, develop fine motor skills, get to know materials, make choices, and problem solve, all while enjoying a fun holiday crafting session.
Use the links below to see our Christmas crafts based on the Nativity, angels, Christmas trees, Father Christmas, baubles, wreaths, gingerbread houses, Christmas cards and gift wrap and delicious Christmas recipes.
This article is part of our Christmas activities and crafts for children.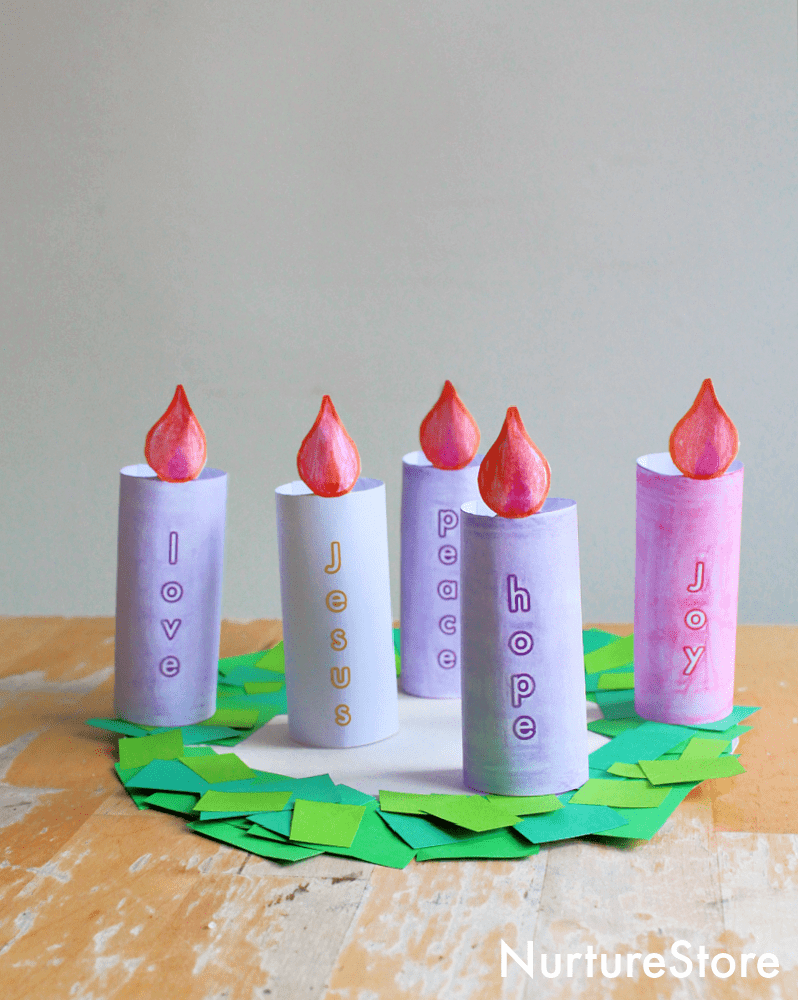 Easy Advent crafts for children
Advent candle craft
Use this Advent candle printable to make an easy Advent wreath craft to countdown to Christmas.
Easy homemade Advent calendar
Here's an easy homemade Advent calendar craft, made using our Christmas scented paint.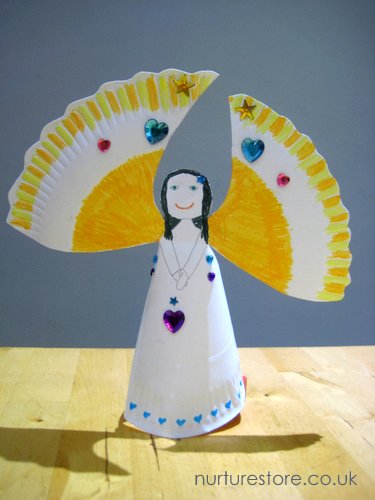 Nativity and angel crafts
Paper plate angel
A cute, easy angel craft for Christmas: how to make a paper plate angel.
Junk model nativity
Put your recyclables and packaging material into action to make this junk model nativity.
Paper roll Christmas angel
Ever so simple, and ever so pretty: here's how to make a paper roll Christmas angel.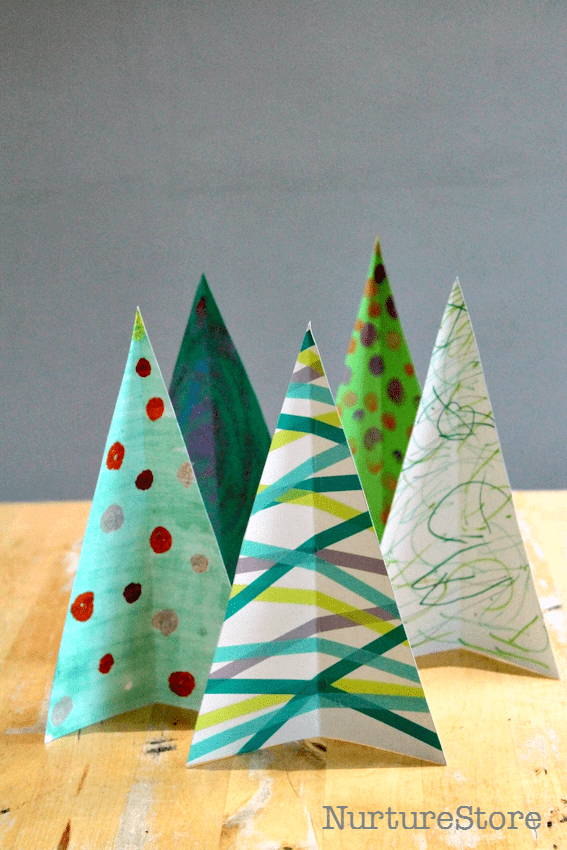 Father Christmas and Christmas tree crafts
Christmas trees number line
Try this fun printing technique to make a row of Christmas trees.
Paper Christmas tree
This paper Christmas tree craft comes with a free printable template and is great to help children learn to follow step by step instructions and develop scissor skills.
Christmas tree surface pattern designs
You can explore surface pattern while you make these Christmas trees and use them as a decoration or matching game.
Father Christmas craft
How to make a Father Christmas from a paper roll.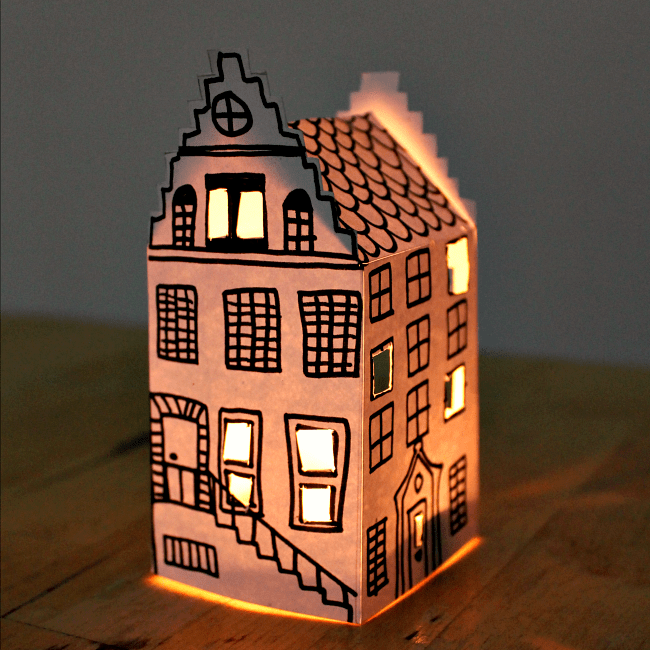 Christmas decorations
Scissor skills paper Christmas baubles
These pretty paper Christmas baubles are an easy-to-make Christmas craft that develops scissor skills. Includes a free printable Christmas bauble template.
3D paper Christmas bauble
Make a math Christmas decoration! Turn two-dimensional circles into a three-dimensional Christmas bauble with this free paper Christmas bauble printable.
Paper house lantern
These easy paper house lanterns are so pretty and lead the way into exploring math and art, where you live, and architecture around the world. Download our free printable house template and customise to make your own gorgeous paper houses.
3D paper Gingerbread house
This is a gorgeous and easy 3D gingerbread house craft children can decorate with pens.
Christmas wreath crafts
Easy handprint Christmas wreath
This handprint Christmas wreath is easy to make and a great project for a family or class to make together.
Printed Christmas wreath
An easy printing project in traditional or bright, bold colours.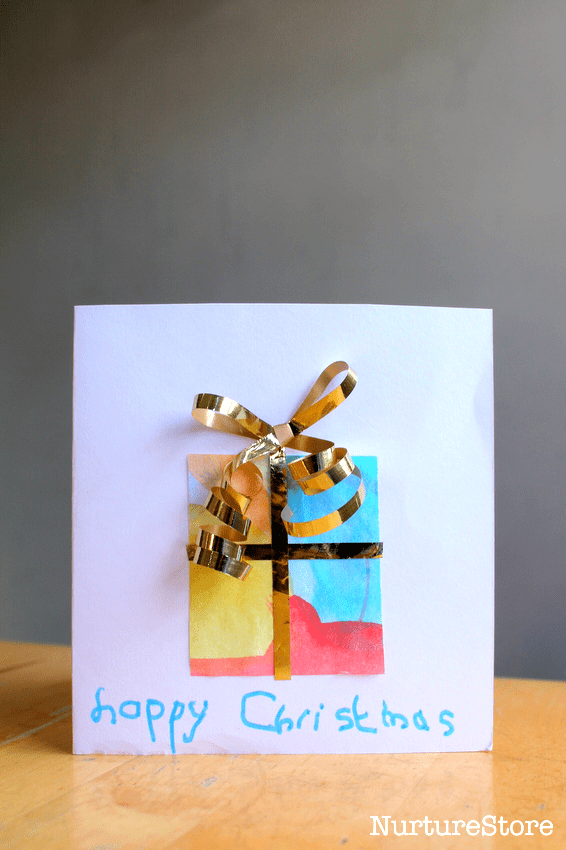 Christmas card crafts and gift wrap
Leaf print Christmas tree card
This leaf print Christmas tree craft is a beautiful way to make a nature-based Christmas card and a perfect forest school Christmas craft.
Art Christmas card
Here's a really easy way to turn your' child's art into Christmas cards.
Potato print Christmas tree card
Use a classic potato print technique to make a forest of Christmas trees.
Snowmen cards
Make cute snowmen cards with cotton wool pads.
Homemade gift wrap made with Christmas scented paint
This printed gift wrap ideas uses homemade Christmas scented paint.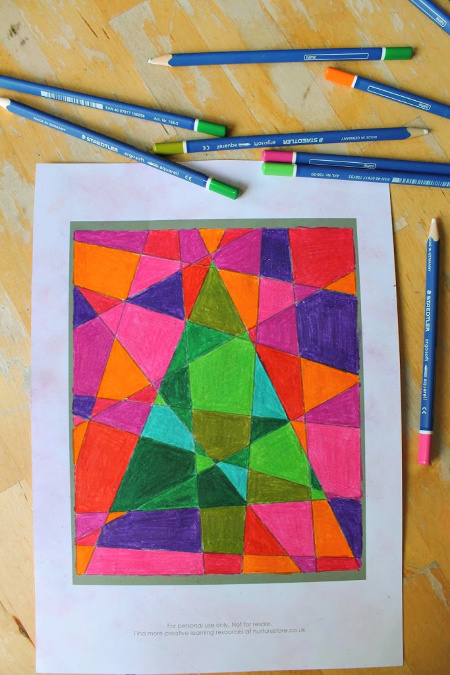 Christmas art lessons and colouring pages
Ten Days of Christmas Art Baubles
Join us for ten days of art lessons making art baubles, with ten different designs inspired by famous art and interesting process art techniques.
Stained glass Christmas tree colouring page
This beautiful 'stained glass' Christmas craft includes a free printable Christmas tree colouring-in page.
Snowman colouring page
A snowman colouring page to decorate with pens, paint or play dough.
Snow globe colouring page
Draw what you can see inside the snow globe!
Gingerbread house collage
Here's a super cute and easy gingerbread house craft that introduces children to using glue to create a collage.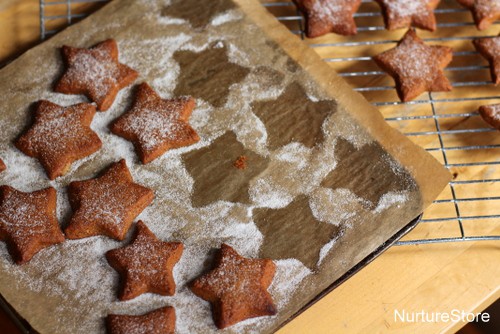 Easy Christmas recipes for children
See our easy Christmas recipes children can use to make cookies, fudge, and more.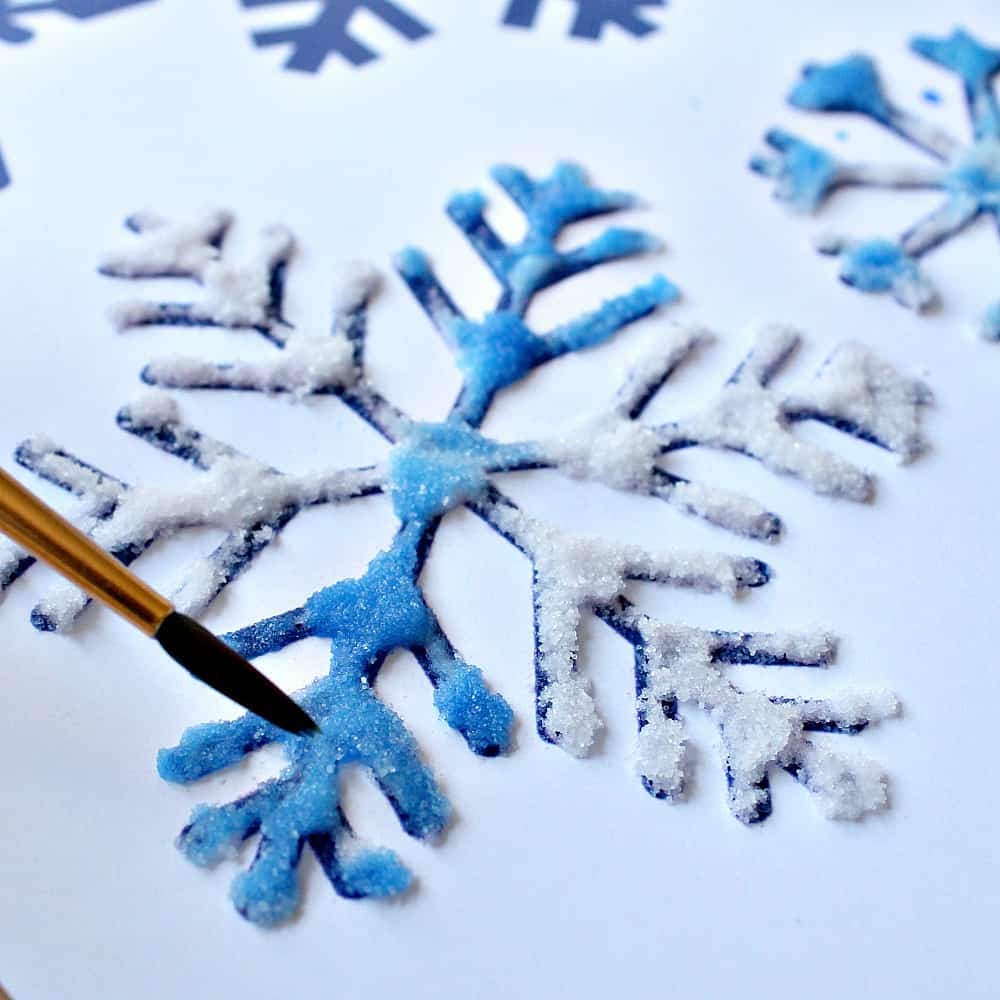 Snowflake crafts
Snow puffy paint
Use this easy snow puffy paint recipe to make 3D snowflake paintings.
Snowflake mobile with homemade white clay recipe
This is an easy homemade white clay recipe that's perfect for making a snowflake mobile.
Salt, glue and watercolour snowflakes
Explore the gorgeous process art technique of salt, glue and watercolour painting to make beautiful snowflake art.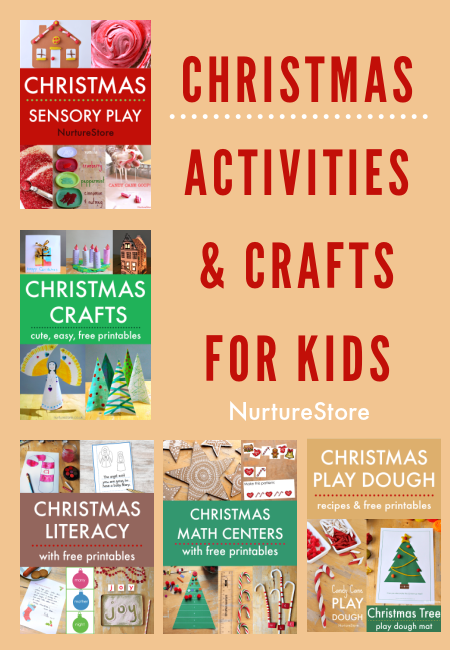 More Christmas activities and crafts
See our full index of Christmas activities, lesson plans and crafts for even more great ideas.