Try these Christmas art lessons for children featuring famous artists, interesting art techniques and seasonal motifs.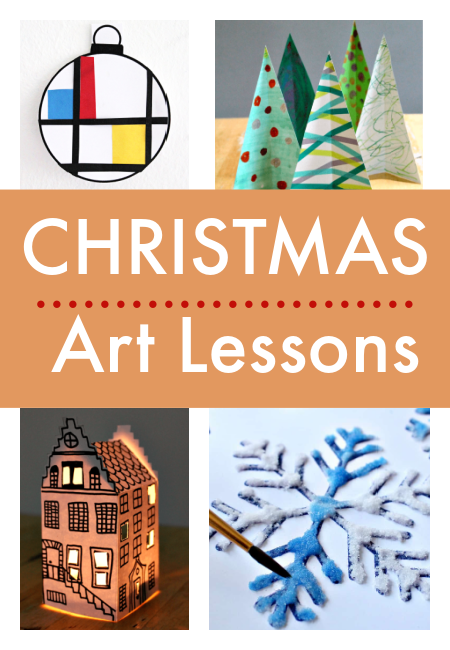 Christmas art lessons for children
These Christmas art lessons all feature arts education ideas alongside the making of a holiday-inspired art project. You can learn about famous artists, try out interesting art techniques and enjoy being creative.
The art lessons use only basic art supplies and there are ideas for all ages.
This article is part of our Christmas activities and crafts for children.
You can find our easy Christmas craft ideas here.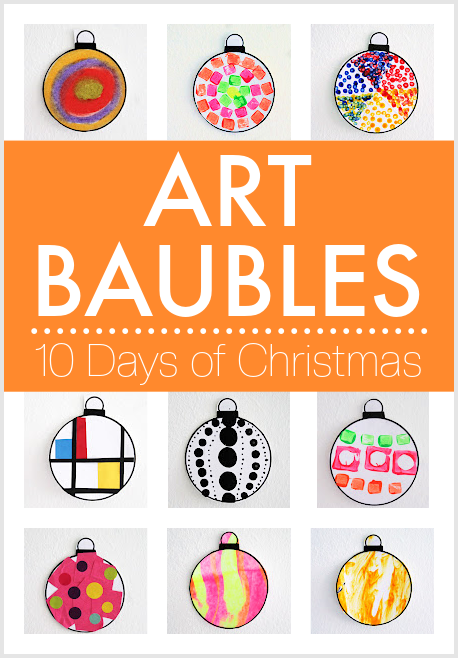 Christmas art lessons for children
Ten Days of Christmas Art Baubles
Join us for ten days of art lessons making art baubles, with ten different designs inspired by famous art and interesting process art techniques. Includes Mondrian, Kandinsky, Yayoi Kusama, Seurat and Alma Woodsey Thomas, plus marbling, wax resist, squeegee art, printing and collage techniques.
Stained glass Christmas tree colouring page
Use warm and cool colours to make this beautiful 'stained glass' Christmas tree which includes a free printable Christmas tree page.
Christmas tree tessellation art
Explore pattern, shape and tessellation as you create a Christmas tree – great as a group project.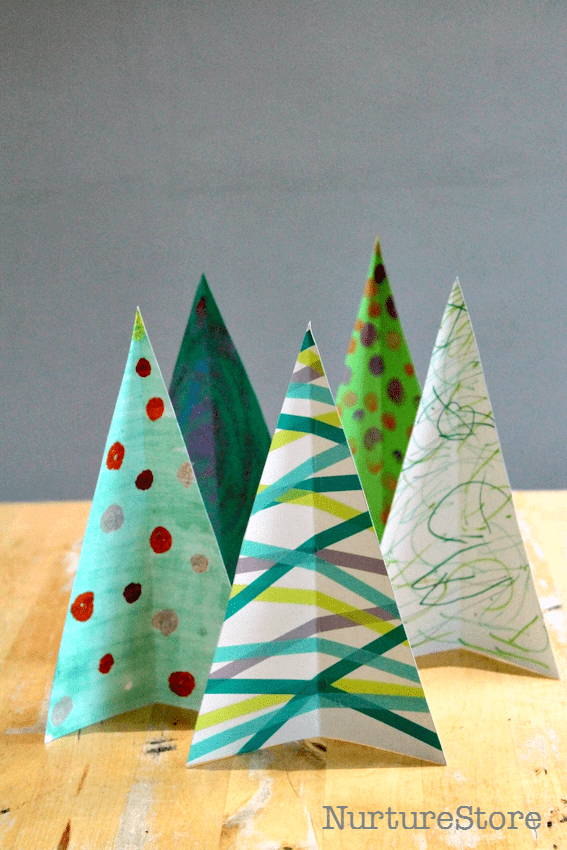 Christmas tree surface pattern designs
Make a forest of Christmas trees while exploring surface pattern designs.
Snow globe colouring page
This is a fun drawing project to show what you can see inside a snow globe.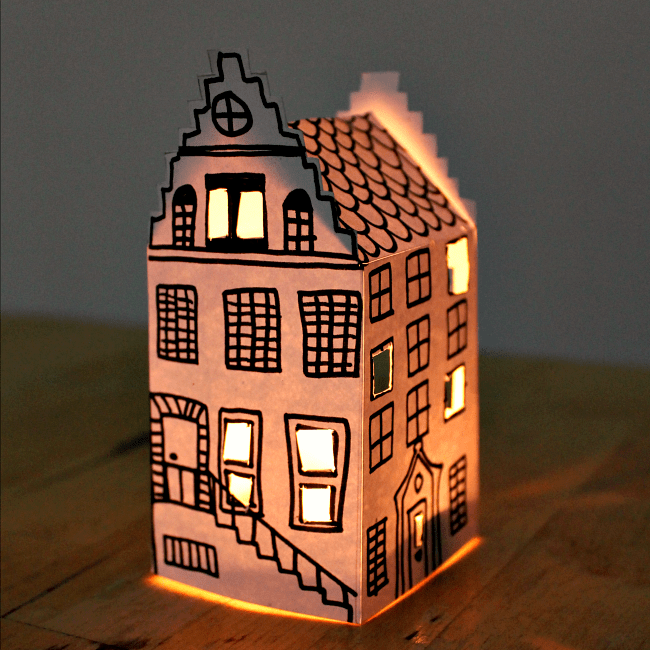 Paper house lanterns
These easy paper house lanterns are so pretty and lead the way into exploring math and art, where you live, and architecture around the world. Download our free printable house template and customise to make your own gorgeous paper houses.
3D paper Gingerbread house
Use a simple paper folding techniques to make a gingerbread house and then use marker pens to decorate your design.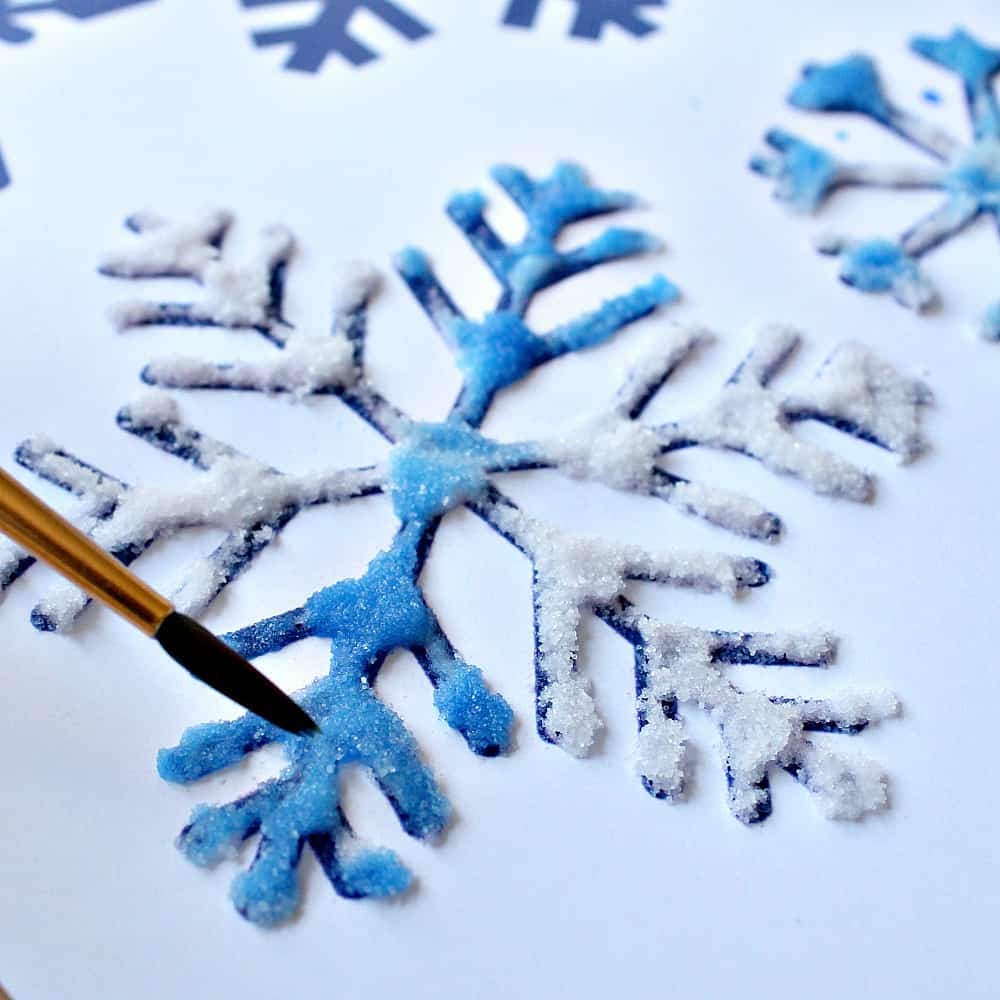 Snow puffy paint
Use this easy snow puffy paint recipe to make 3D snowflake paintings.
Salt, glue and watercolour snowflakes
Explore the gorgeous process art technique of salt, glue and watercolour painting to make beautiful snowflake art.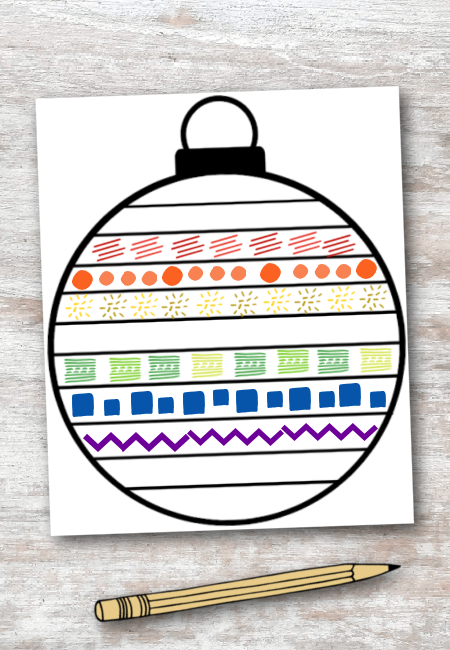 Line and pattern Christmas baubles
Explore the art techniques of pattern and line to decorate Christmas baubles. Include free pattern and line art handout and bauble printables.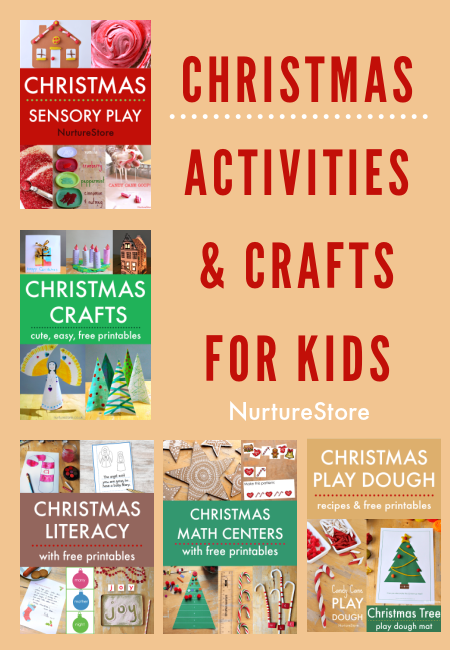 More Christmas activities and crafts
See our full index of Christmas activities, lesson plans and crafts for even more great ideas.