Looking for things to do with children in September ? These September activity plans are perfect for play-based, creative learning.

September  activity plans

Click here for all your autumn lesson plans, crafts and activities.

You can use the image buttons or the text links below to browse through my archive of September themed activities and find some ideas that suit your children. You'll find:
:: autumn arts and craft ideas
:: autumn-themed sensory play
:: back to school activities for children
:: autumn math, science and literacy ideas
Whether you need a quick idea for an autumn afternoon or you want to plan your whole month's activities, please help yourself to all these free resources.
If you're in the southern hemisphere, you can find all our spring activities here. You can find all the previous month by month activity plans here.
Join my free Play Planner service
Shall I send you updates of our seasonal activities as we go through the year? Pop you email address in the box above and you can join the thousands of other families who receive an email from me each weekend with a carefully chosen selection of my favourite creative, play-based learning ideas. You'll also receive updates on our free printables and details of seasonal discounts in our book shop.
31 ideas for things to do in September activities for kids
1 Start a School Gardening Club + the best homeschool blogs to follow
2 Learn all about autumn + Printable poster: why is play important?
3 Sensory spelling activities + Fall sensory play recipes
5 Apple crumble recipe for math in the kitchen
6 Use mindmaps to plan learning
9 How to find inspiration for art projects – printable poster
11 Homemade Zig Zag books + The best counting books
12 Ginger and cinnamon salt tray writing
13 I Can Teach My Child To Read resources
14 Rainbow words for spellings + Incy Wincy books for writing
15 Nature walk ideas + Number bonds to ten activity
17 Corn Dolly craft + Teaching double digit addition
18 Easy pumpkin craft scissor skills
19 30+ pirate activities + How to make Montessori numbers
21 Fizz, Pop, Bang! Fun math and science activities
22 Pumpkin spice paint + The best alphabet books
23 The benefits of process art
24 Sticker tales + Gross motor sight word games
25 Map activities + Learn your name sensory bin
27 How to make a super hero cape
28 Glow in the dark Halloween lanterns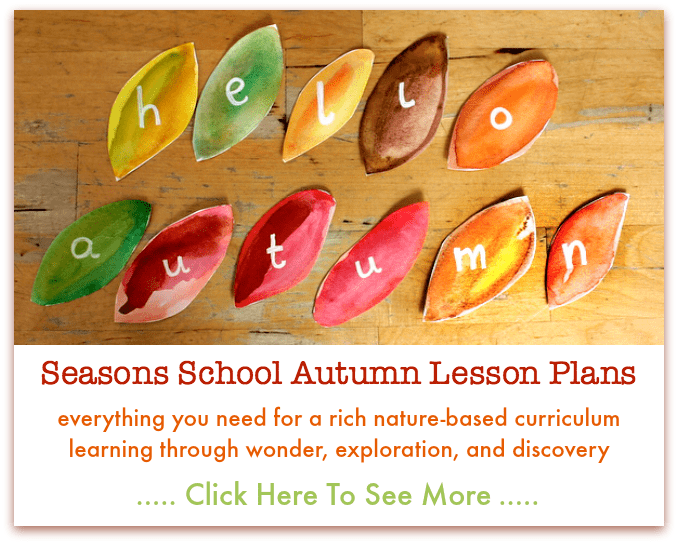 Head back to school feeling confident and excited, knowing you are all organised with my rich, educational curriculum.
Your autumn lessons will be stress-free because you have this whole-brain, hands-on, engaging programme of lessons that your children will love.