NurtureStore welcomes everyone. Our resources are designed to be useful, do-able and inclusive for children whether you are at home, in school, or mixing and matching. Today we're talking about home education, with my pick of the best blogs for homeschoolers.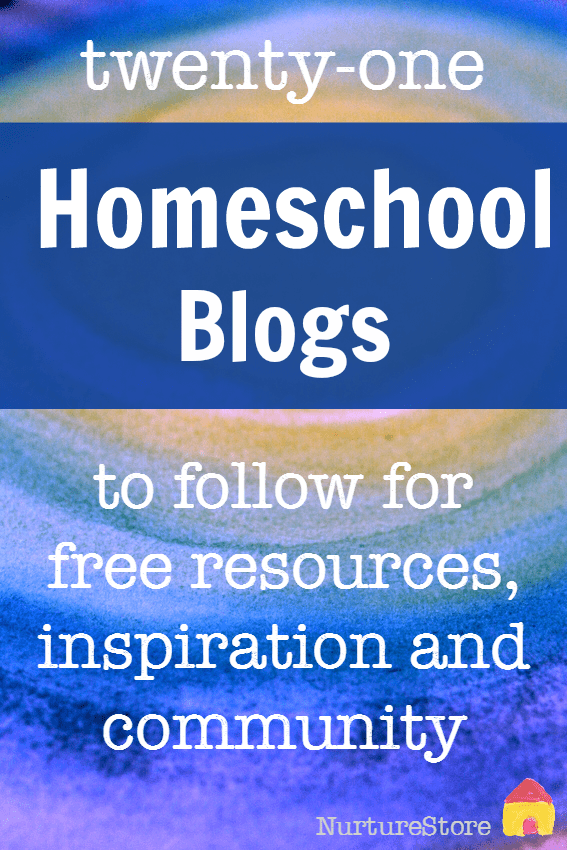 21 must-follow homeschool blogs
This resource is focused on the best blogs to follow for homeschoolers. There is such a friendly, encouraging online community of homeschooling families and, especially when you're starting out with educating at home, it's so good to find your tribe, see how other people are doing things, and get inspiration and support.
It's very hard to pick just a small list of blogs to recommend, as I know and love many blogging friends. But I also think it's so important to keep things simple and not to feel overwhelmed by just how many resources are available out there. So with this list I've tried to give a really good starting point for you if you are new homeschooling parent.
Many, though not all, of these blogs are written by homeschoolers, and they give a really useful, first-place-to-head-to resource of ideas, practical tips, inspiration and community. I've listed the blog links, and their Facebook pages and Instagram accounts too. If you follow everyone here, you'll find you're set with a great reading list as you begin your homeschool journey.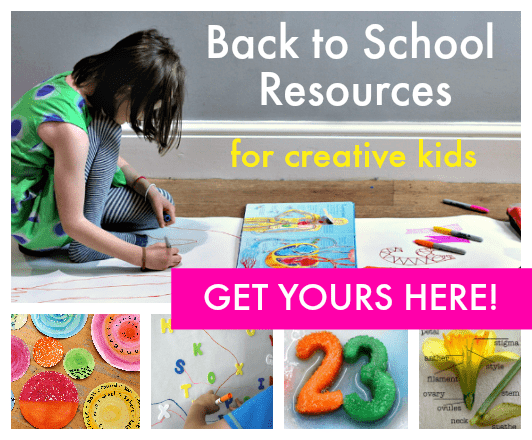 Great homeschool resources
You can download my homeschool resources here.
Homeschool blogs for resources and community
NurtureStore – hello, that's me! I can offer great resources for math, literacy, science, sensory play and art. Sign up to receive my Play Planner for a weekly inspiration of play-based, creative learning ideas.
---
This Reading Mama – a go-to resource for reading, writing and spelling activities, with lots of free printables.
---
No Time For Flash Cards – a huge archive of literacy and math activities, with a great index so you can find what you're looking for.
---
Playing By The Book – my go-to site whenever I want a book to link to a subject.
---
I Can Teach My Child – lots of hands-on, play based activities
---
The Artful Parent – beautiful art inspiration and seasonal projects
---
Art Bar – gorgeous art ideas
---
Meri Cherry – messy play and art a-go-go
---
Babble Dabble Do – super science site, lots of videos and ideas for hands-on experiements
---
Tinker Lab – the place to head if you have a child who likes to make and tinker
---
Kid World Citizen – my first stop whenever we are planning to learn about festivals around the world, different cultures or geography
---
An Every Day Story – head here especially if you are interested in exploring a child-led, Reggio Emilia approach
---
Living Montessori Now – the go-to site for Montessori inspiration
---
The Parenting Passageway – a calming blog, with a focus on Waldorf Steiner education
---
Penelope Trunk – tells it to you straight! Head here if you ever need to be reminded of the benefits of homeschool
---
Simple Homeschool – a broad range of homeschool reading, with a great weekend links posts which always has something interesting to read
---
Se7en – a lovely homeschooling family blog, celebrating the joys of family life, with practical tips on how to homeschool with a busy family and lots of project inspiration
---
Enchanted Pixie – an expereienced UK home educating family and host of the This Homeschooling Life link-up
---
Happiness Is Here – lots of thoughtful articles on learning, education and respectful parenting
---
Teacher Tom – observations from a Preschool, which will get you thinking about how children learn and how to support them
---
Project Based Homeschooling – a go-to site for using a project-based approach to homeschool
Who did I miss? Have you got a super useful or wonderfully encouraging blog you would recommend? Join the conversation in the comments and share with us.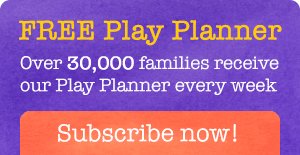 Pop your email address in the box below and you'll get:
:: instant access to my Creative Kids Learning library which has 1000+ free resources, play activities and printables that you can use with your child for joyful connection and learning
:: my free weekly Play Planner email newsletter
:: special bonuses and offers
---
* By subscribing, you consent to our use of your personal data as per our Privacy Policy, which includes agreeing to receiving interest-based email from us.
---