Just because the days are getting cooler and shorter doesn't mean children have to stop enjoying lots of outdoor play. Having fun and creative garden projects on offer is a great way to keep kids active outdoors and enjoying the fresh air.
The school gardening club I run is back in action after the school holiday, with a group of young gardeners ready for action. Here are 20 ideas you can use over the autumn and winter terms – at home as well as in a school garden – to enjoy the outdoors all year round, with some special activities taken from my book The Garden Classroom.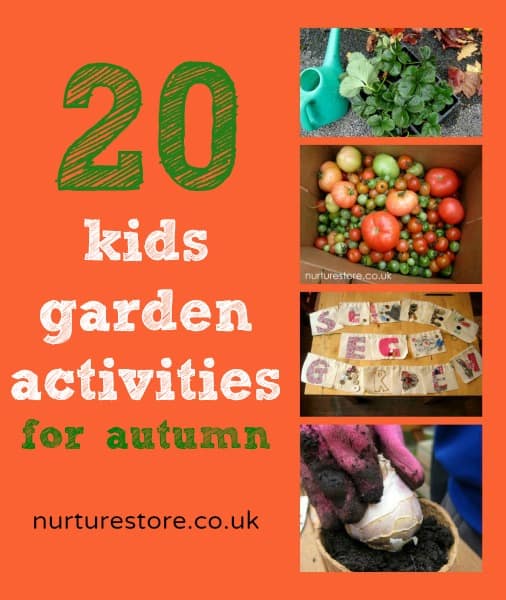 20 school garden ideas for autumn and winter
* all the ideas in green are featured in The Garden Classroom
1. Harvest sunflower seeds to eat, grow next year or sell as a fundraiser (pop back next week and I'll show you how we made our own pretty seeds packets)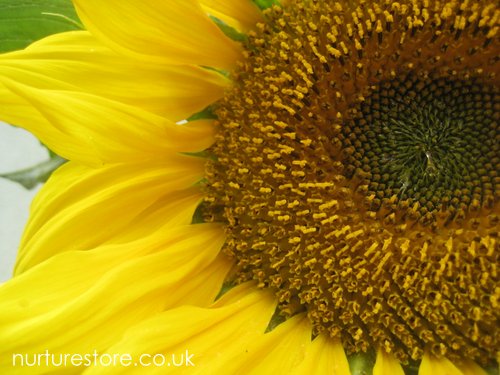 2. Weed and tidy the last of the summer-harvested plants
3. Fill the compost bin with all the weedings, finished plants and fallen leaves.
4. Feed the soil with compost and dig over the raised beds (the kids love digging!)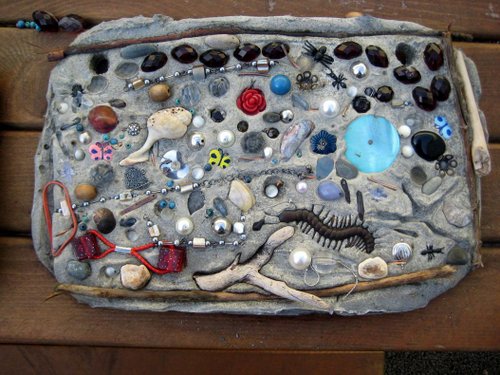 5. Make some artwork to brighten the garden over the winter: cement tile art* or bunting*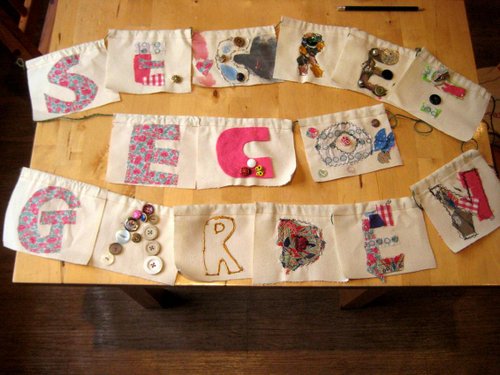 6. Set up a bug hotel* for overwintering insects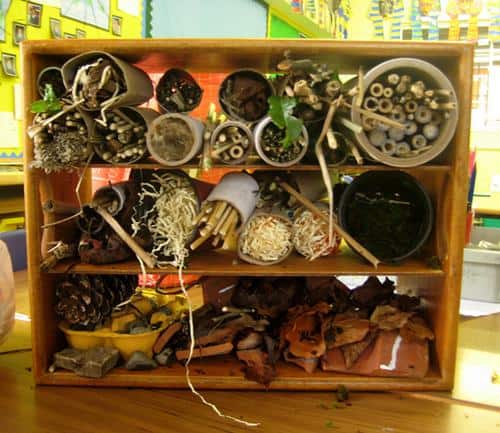 7. Leave a messy area of old wood and a leaf pile for sheltering insects
8. Sow sweet peas in the green house ready for next year
9. Wash out seed trays and pots. (Can prevent the spread of plant disease and it's quite nice to start next year with clean pots. Always a popular activity with the kids too!)
10. Plant onion sets and garlic bulbs.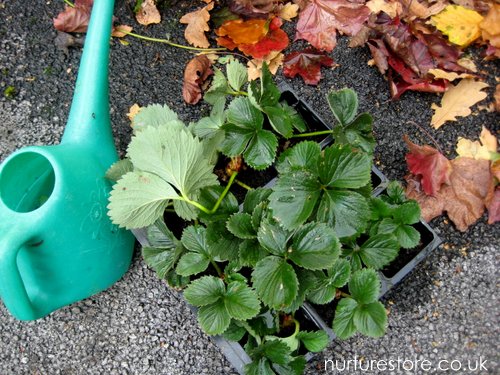 11. Pot up the runners the strawberry plants have sent out – new plants for free!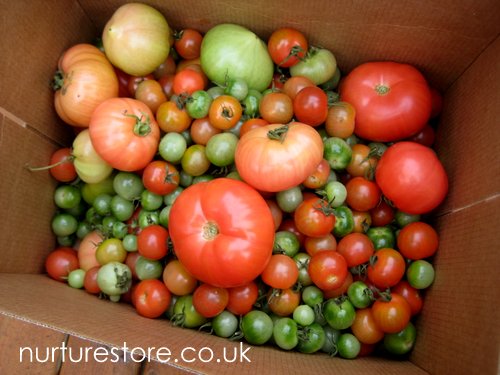 12. Harvest the last of the tomatoes and ripen green ones indoors or use them to make chutney.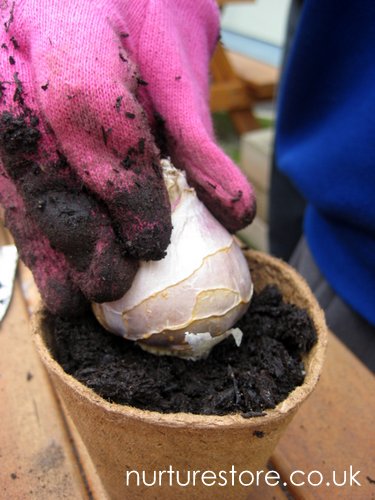 13. Plant hyacinth bulbs in plant pots, ready to sell at the Christmas Fair as a fundraiser.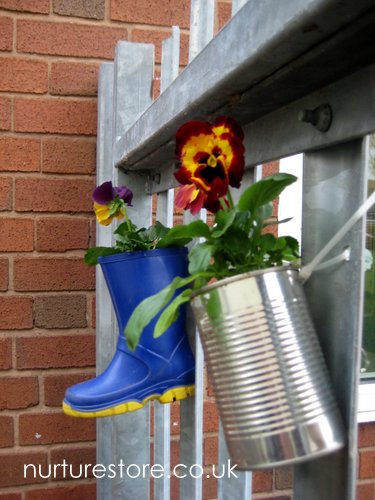 14. Replenish the Wacky Wall* of up-cycled pots with winter pansies, spring bulbs and wall flowers.
15. Cut raspberry canes right back to 15cm sticks.
16. Plant wallflowers, winter pansies and spring bulbs for some winter colour.
17. Sow rocket and hardy salad in the greenhouse.
18. Register with Grow Your Own Potatoes for a free potato growing kit next year.
19. Draw up a wish-list of what you'd like to grow next year – The Garden Classroom has great tips on growing a child and wildlife friendly garden.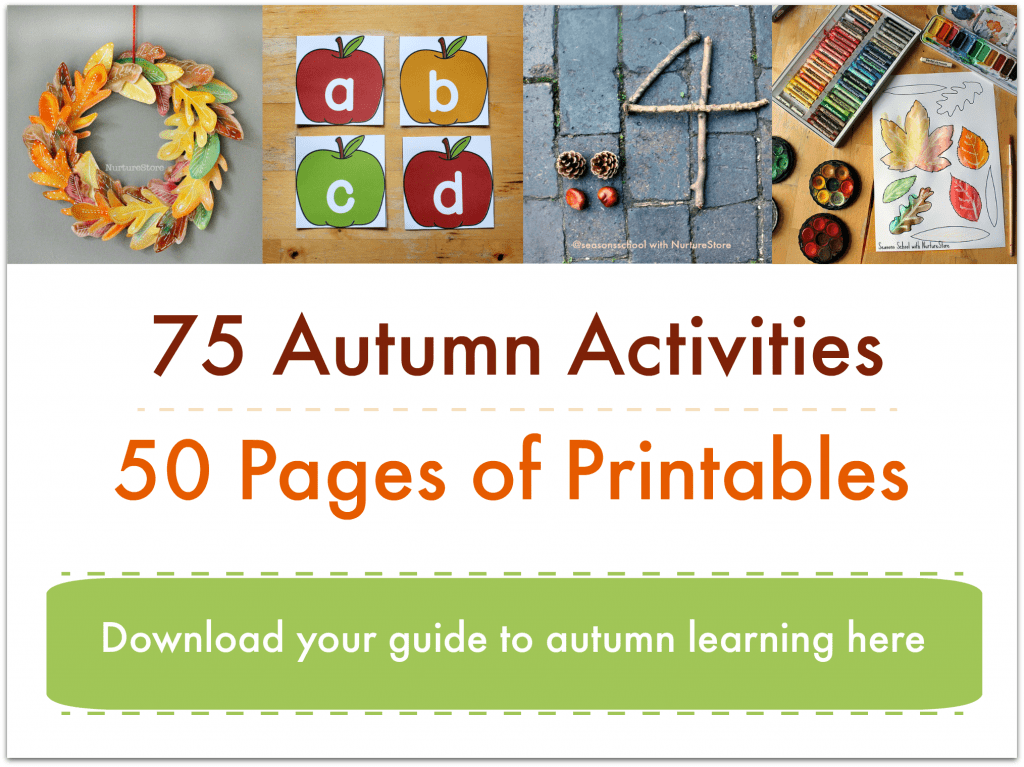 Everything you need for autumn learning, all in one place 
:: over 75 engaging activities and lesson plans that your children will love
:: 50 pages of printables that make teaching so easy
:: weeks worth of learning all planned for you, to take you right through the season
CLICK HERE TO DOWNLOAD YOUR AUTUMN PRINTABLES NOW!