Some people mark the start of autumn when they see pumpkin spice lattes arriving at the coffee shop – we celebrate with this pumpkin spice scented paint recipe!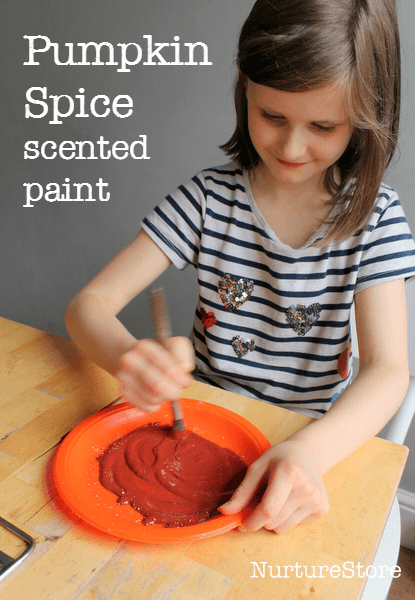 Pumpkin spice scented paint
We love adding scent to paint, giving our art an extra sensory dimension. In the past we've made spice paints, summer scented paints and Christmas scented paint. For our autumn version we're using ground cinnamon, ginger and nutmeg.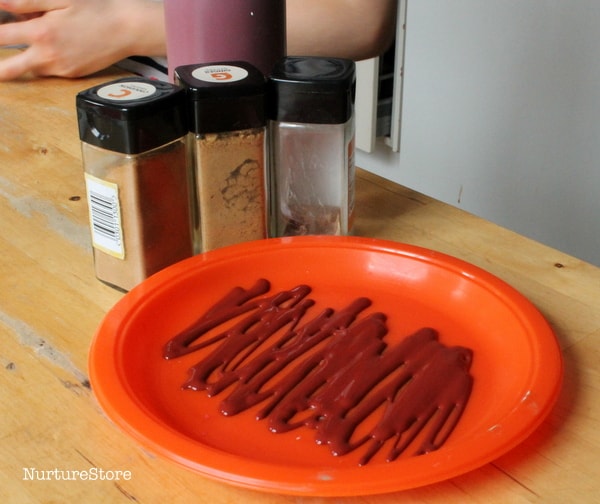 The recipe is ever so simple. Start with a sniff! Explore the spices and see which one you like best. What words can you think of to describe the scents?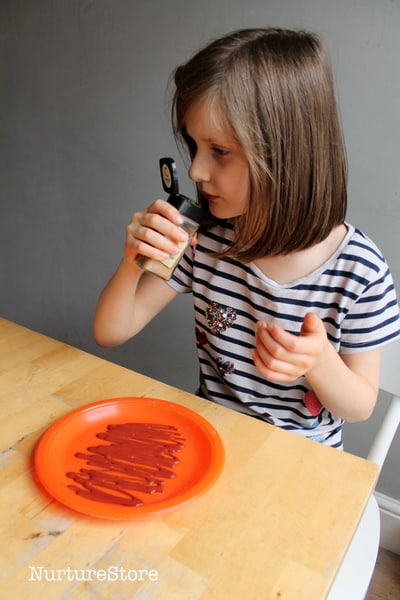 Then sprinkle a little spice into your paint.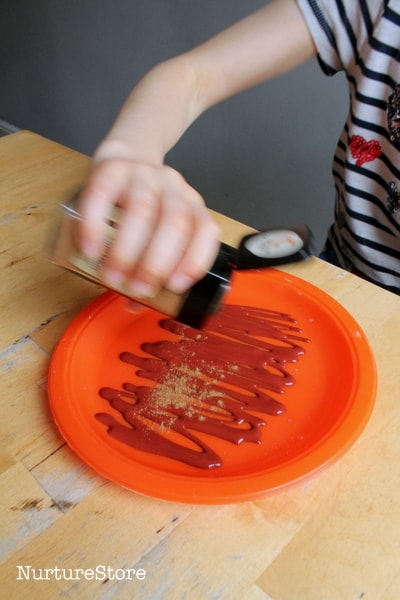 Grate in some nutmeg.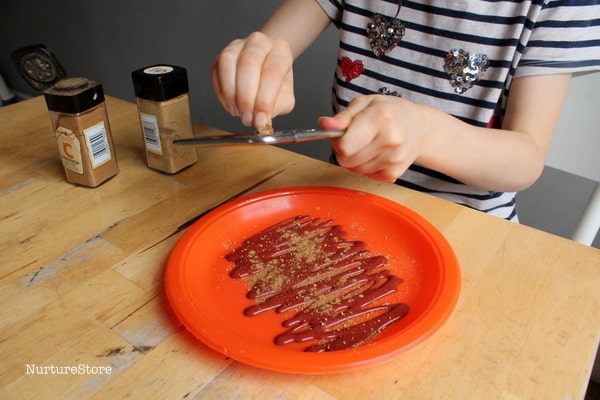 And give it a gentle stir. Does it smell different now the spices are all mixed together?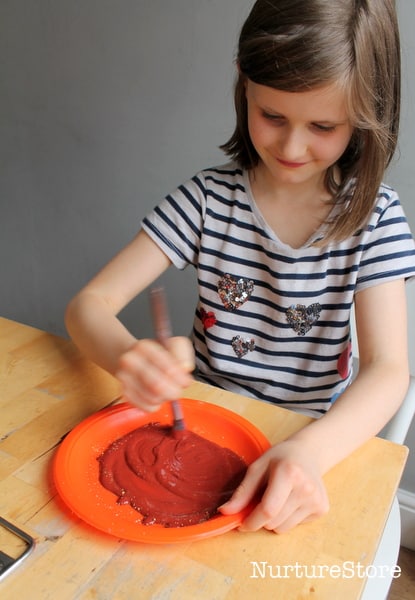 And then your paint is ready to use.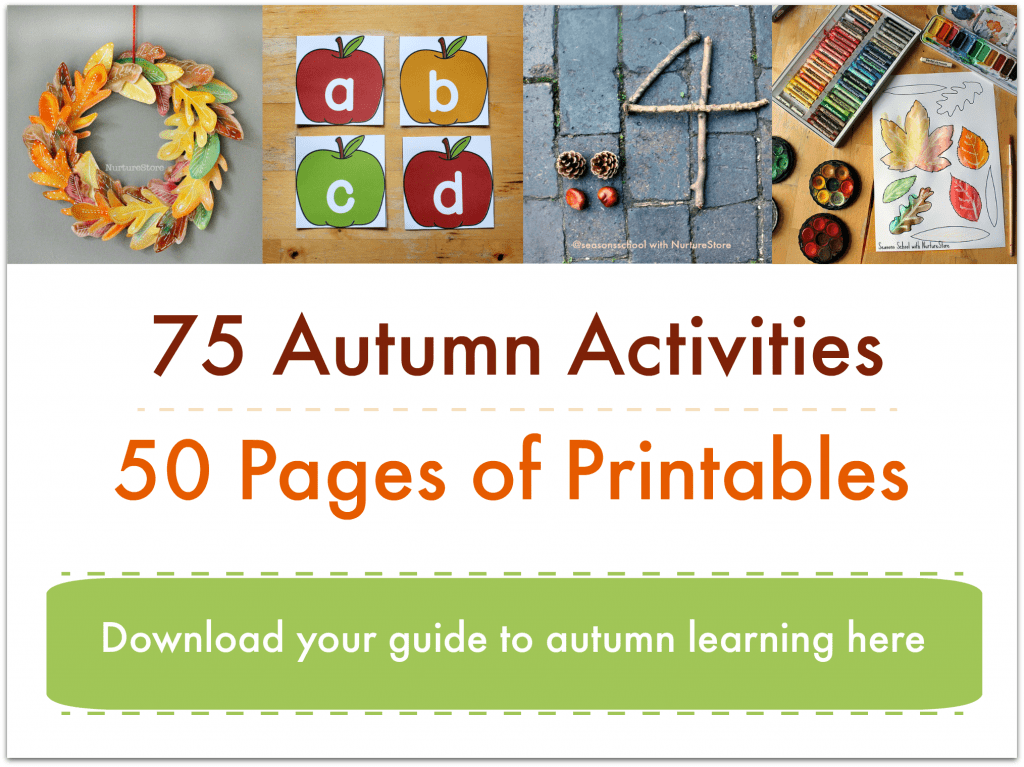 Everything you need for autumn learning, all in one place 
:: over 75 engaging activities and lesson plans that your children will love
:: 50 pages of printables that make teaching so easy
:: weeks worth of learning all planned for you, to take you right through the season
CLICK HERE TO DOWNLOAD YOUR AUTUMN PRINTABLES NOW!