I  Can Teach My Child To Read is a comprehensive and wonderful resource that will help you nurture your child's skills and enjoyment of reading. It contains a 10-step program, that will give you the knowledge and confidence to teach your child to read, along with practical tips and fun activities to use together.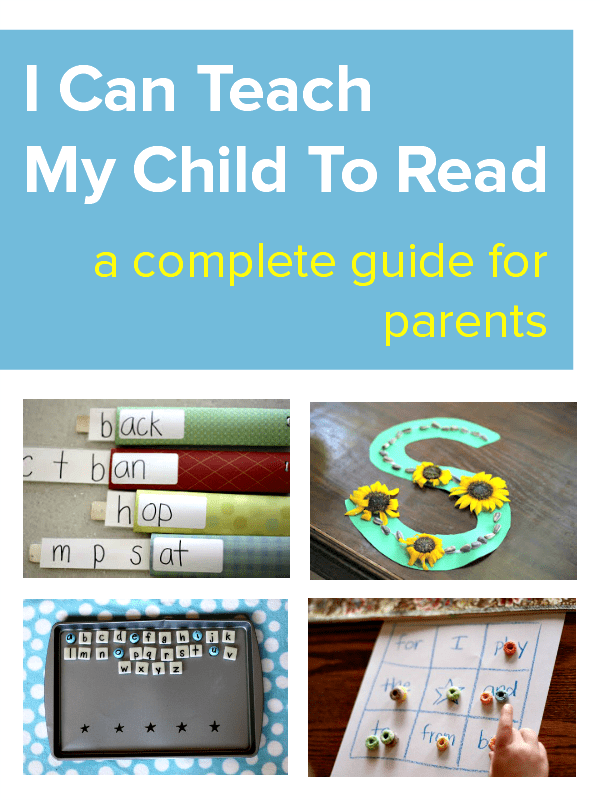 The book is written by Jenae Jacobson, who holds a Master's Degree in Education, and draws on her many years of experience as a classroom teacher. She has turned her passion and skills into an inspiring and practical book that any parent can pick up and begin to use with their own child straightaway.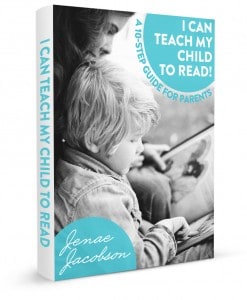 Whether your child is at school or learning at home, you are your child's first and most important teacher. This book will give you the knowledge, skills, and confidence to teach your child to read. It's packed full of practical tips, and ideas for fun, engaging activities, and it will support you to successfully nurture your child's abilities.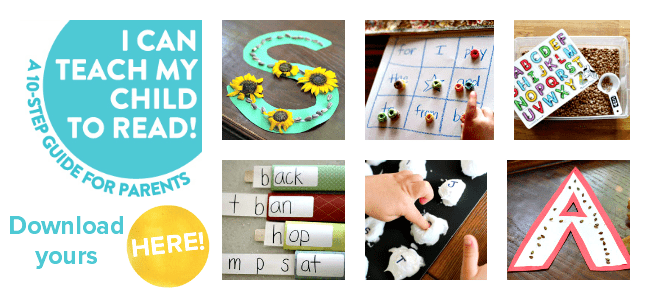 A comprehensive and wonderful resource for parents
This book will give you:
:: A balanced approach towards reading, with comprehension and enjoyment as the ultimate goals.
:: Tips for teaching your child to identify the letters of the alphabet within her environment.
:: Activities that promote literacy while incorporating multiple senses and areas of development.
:: Comprehension strategies to ensure your child is remembering and retaining what she has read.
:: Simple phonemic awareness activities that you can easily incorporate into your daily routine.
:: A understanding of why and how to teach phonics and sight words.
:: Ideas for decoding strategies that will engage your child.
:: Tips on choosing "just right" books for your child to read independently.
This book will leave you feeling equipped and empowered to begin teaching your child to read!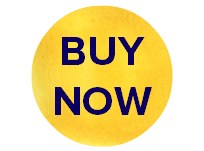 Download all the resources for $9.99
The ebook costs just $9.99 and you can download it here.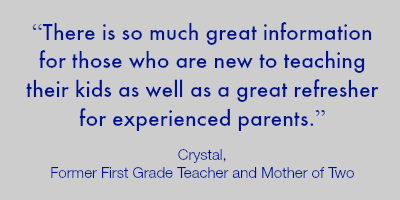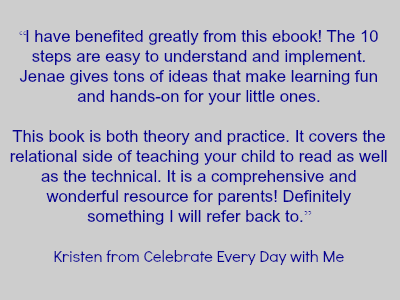 ---
Available for instant download
This product is an ebook (electronic book), which means you will be sent a link by email which allows you to download the ebook and all the resources. You should save it to your computer or iPad and then either read it on screen or print some/all of the pages, as you prefer.
Questions?
If you have any questions, then please refer to our FAQ.
Important Information
By purchasing items from our website you consent to our Privacy Policy.
All ebooks and other digital products listed on this page protected under copyright ©. All rights reserved. They may not be shared or distributed in any way or form.
All products listed on this page are priced in US dollars unless stated otherwise.