Wondering how to start a nature journal with your children? This ultimate guide to nature journals for children is full of ideas you can use to make your own nature journal, start a nature study, and explore the natural world.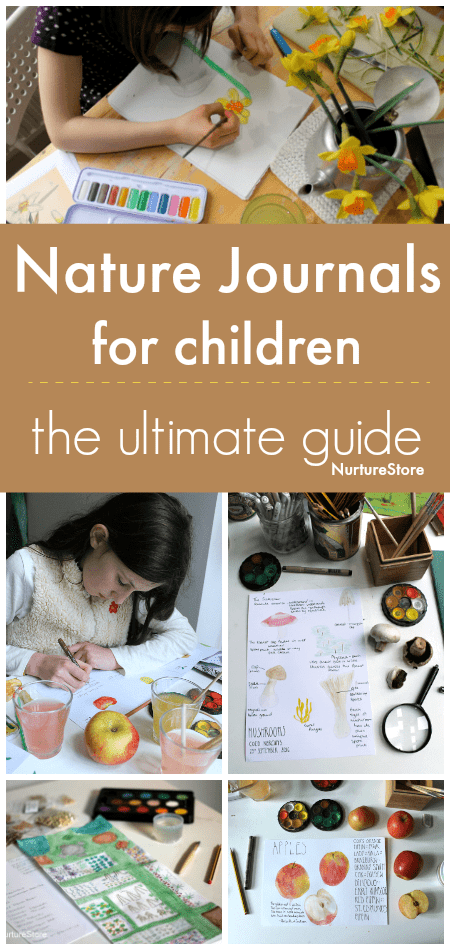 The ultimate guide to nature journals for children
Use these links to dive into NurtureStore's archive of nature journal ideas and nature study resources.

Nature journals – the basics
How to use a nature journal with children
How to make a circular year-round nature journal
Nature journal prompts for children
Free nature journal printables
Nature Study lesson guides
Learning about eggs and birds unit
Apples and Pumpkins lesson plans
Nature arts and crafts printables
Guide to nature walks with children
Make a seasonal nature study calendar
Pick your classroom!