A complete unit of spring learning: use these resources to learn about spring, why we have seasons, and to enjoy a range of spring math, literacy, science, arts and crafts. Plus bonus free spring printables!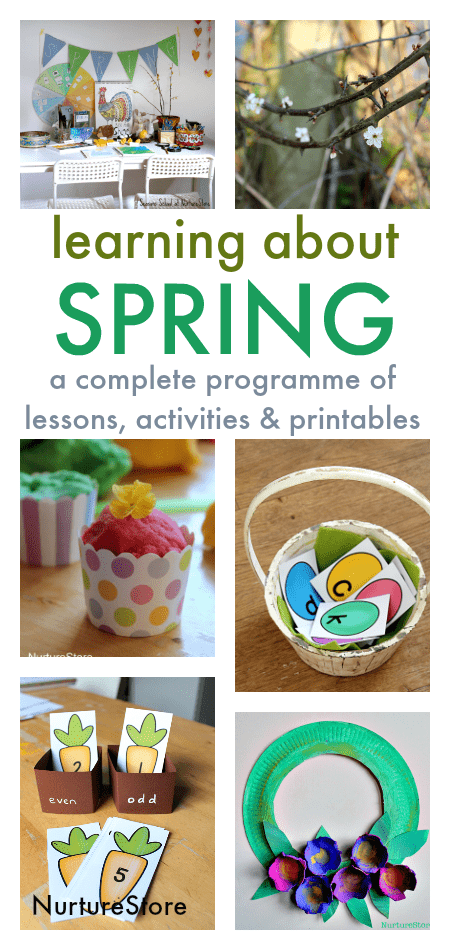 Welcome Spring lesson plans to learn about the seasons
---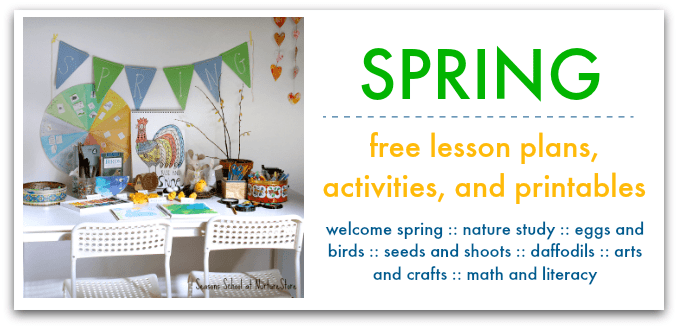 ---
This activity is part of my Spring Activities resources, which include an introduction to the season and complete units on Daffodils, Eggs, Seeds and Shoots, and running a Nature Study project.
See our full resources and free printables here.
Welcome Spring
This week we are clearing space in our homes and garden to welcome the spring. We'll be learning why we have seasons, and making some spring decorations.
We'll take a nature walk to look for signs of the coming spring, and begin to use our nature journal to record what we are seeing, doing and learning.
And I'll introduce you to the math and literacy activities that you can use throughout the seasons.
Also: rhubarb muffins!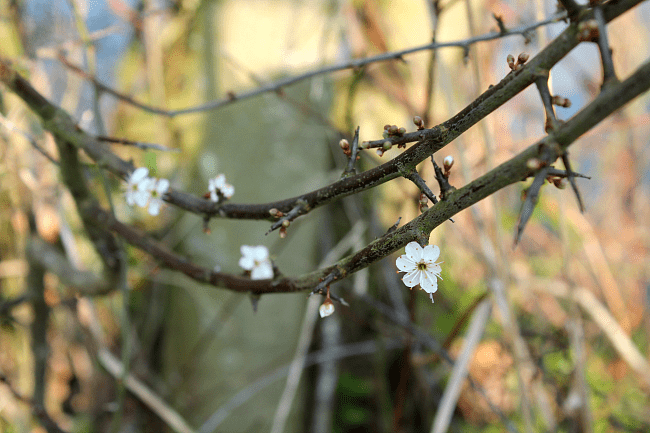 Use the links below to follow my Welcome Spring programme. You can follow the rhythm of the day-by-day themes or dip in and out of the activities, as you prefer.
Monday :: Kitchen and Garden
Opening the Season :: Welcoming Ceremony
Tuesday :: Art and Craft
Wednesday :: Nature Study
Nature Walk :: Signs of the Season
Thursday :: Math and Science
Friday :: Language and Literacy
Saturday :: Play and Sensory
Sunday :: Day of Rest