A complete unit of spring growing lesson plans to make it easy for you to plan a spring nature study curriculum.
Seed growing lesson plans for spring nature study
Every child benefits from the opportunity to grow something from seed. It's such a wonderful hands-on science experiment for spring, where children can learn about germination, how a seed grows, and the parts of a plant.
Through this simple gardening activity children learn to take care of something, and they see a project through the whole cycle of planting, germinating, growing, harvesting, and collecting seeds for the next year. They get to see the cycle of life in action, learning about the environment and sustainability.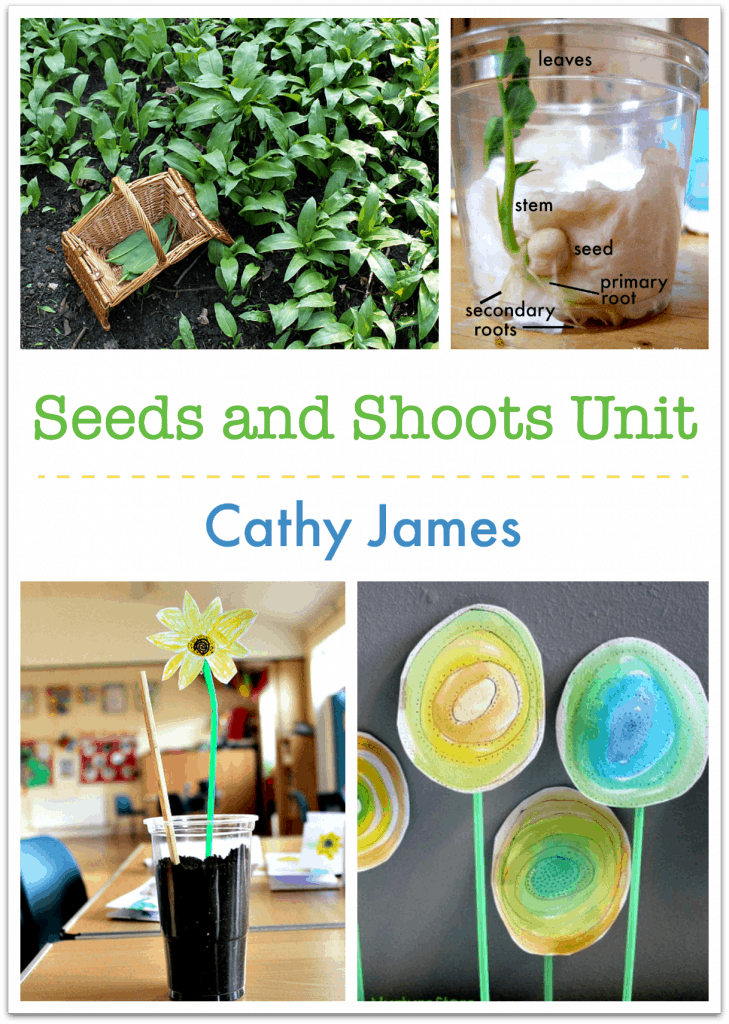 Your Seeds and Shoots lesson plans
In the Seeds and Shoots Unit of the Seasons School Spring Curriculum I'll give you everything you need to teach a complete programme of hands-on, integrated learning for spring.
You'll receive lesson plans, activities, and supporting printables so you can easily teach the following:
How to plan your garden
How to grow a snipping garden
Investigating Seeds science lesson
Growing Seeds science experiment
My Sunflower Mini Book activity
Spring wild foods: foraging for garlic
Wild garlic pesto recipe – with printable
Circle watercolour flowers art project
Spring blossom printing project
Finger painting flowers craft
Fun carrot sensory tub

Download your Spring learning resources
Get your copy of the Spring Unit here.
:: over 50 engaging activities and lesson plans that your children will love
:: over 30 pages of printables that make teaching so easy
:: a balanced programme of math, science, literacy, arts and crafts, nature study, sensory and imaginative play
:: a practical resource that you can start using today, in class or at home
:: weeks worth of learning all planned for you, to take you right through the season
:: created with children aged 4 to 8 in mind
You're going to love this super useful resource!