Transform your science and math, reading and writing, imaginative play, and arts and crafts all through garden-based activities. The Garden Classroom offers a whole year of outdoors play and learning ideas, however big or small your outdoor space – and comes with a lovely, free gift.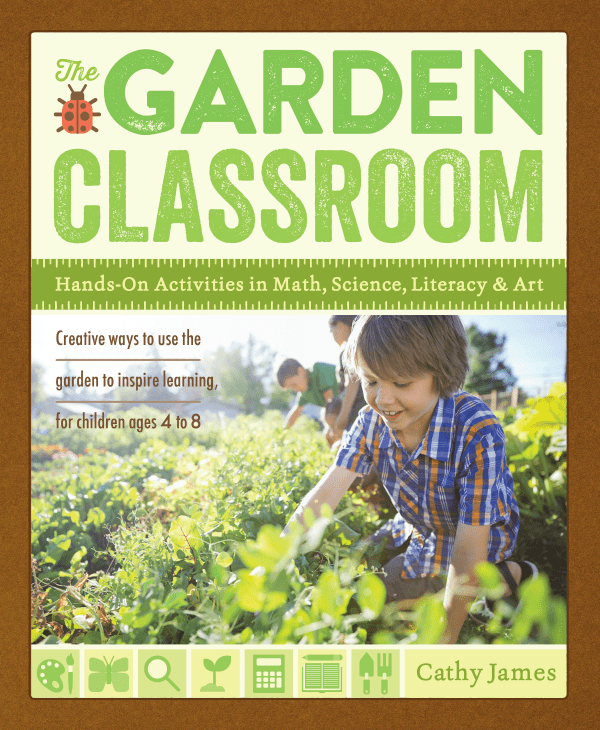 Welcome to The Garden Classroom
Your garden, no matter its size, is an outdoor classroom waiting to be explored. The Garden Classroom is bursting with ideas you can use to make the most of the math, science, literacy, art and play waiting for you outdoors.
In this book I'll show you:
:: how to get started with Let's Grow! Garden Basics: my five favorite plants to grow with children, tips on growing plants from seed, how to make the most of your space and get the most flowers, fruit and vegetables from your plants. Plus a few projects to get you started having fun with what you grow.
:: fun ways to learn through Play & Imagination: how to make play spaces you can use all year round, ideas for equiping your garden to encourage den building and creative play with loose parts, fairy and dinosaur worlds for imaginary play, and suggestions for sensory play for each season of the year.
:: ideas that promote Reading & Writing outdoors: with suggestions for outdoor alphabet and spelling games, and ways to encourage storytelling, reading, and writing – through scientific reporting, journaling and creative writing.
:: projects to explore Science & Math: using the intrinsic opportunities of the outdoor world, and by introducing new materials and activities to boost learning. We'll host a plant Olympics, study seeds and plant growth, play minibeast bingo, make a tree trunk geoboard and set up our own bug hotel.
:: beautiful Arts & Crafts projects inspired by the garden: ideas for painting, printing, paper crafting, using cement, sewing, finger knitting, land art and a fun twist on a traditional scarecrow.
:: Garden Recipes that celebrate the high point of the growing year: the garden harvest. Make a shared soup, a relish that's great for using up a glut of summer produce, and ideas for making great use of herbs and edible flowers all year round.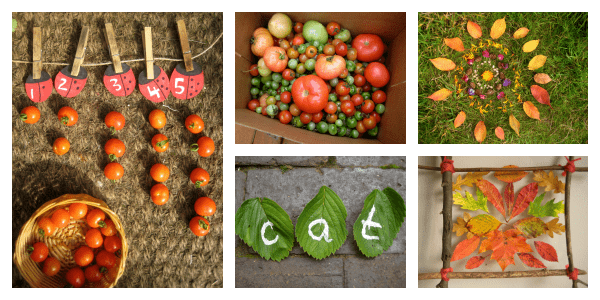 This is your go-to book to give your children a connection with nature, full of creative ways to use the garden to inspire learning.
All the ideas have been tried, tested and approved by children. A few are more suited to preschoolers, some are better for older children, but the majority are adaptable to suit your child's age, stage, and interests.
You can group ideas together if you're homeschooling, planning a class project, or looking for ideas for a summer break, or you can dip into the book and try a different idea each week.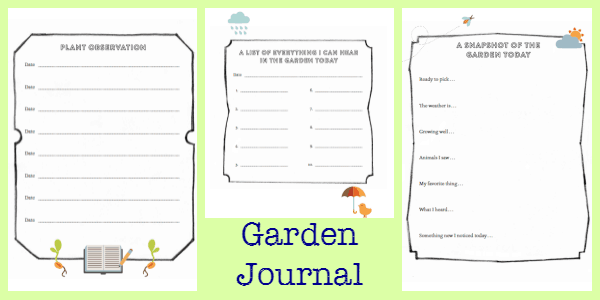 A free gift for you!
The book includes a free gift for everyone :: a gorgeous Garden Journal to use with your children.
A garden journal is a great way to bring literacy outside. Your children can each have their own journal, or make it a collaborative project. You can use it to record your planting and what's growing, make sketches and include photos of the things you see in your garden, and at the end of the growing year you'll have a beautiful record of all the fun and learning that happened in your garden classroom.
You'll find lots of ideas in the book on how to make the most of your Garden Journal. Head through here to the Garden Journal pdf and print as many pages as you like, for as many children as you like.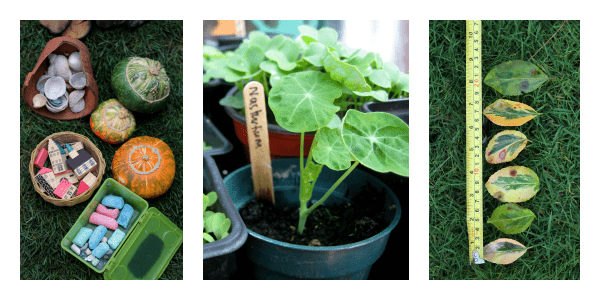 How to get your copy of The Garden Classroom
---
This page contains affiliate links. As an Amazon Associate I earn from qualifying purchases.
---
You can get your copy of The Garden Classroom using these links:
Happy gardening!