The Forest Classroom is the perfect beginner's guide to running a successful forest school.
A forest classroom is a place of adventure, discovery, and imagination. It can also be a wonderful place to learn about math and science, explore art and crafts, and develop language and social skills.
This practical book will show you how to engage your children in fun and educational forest-school activities.
Suitable for forest school leaders, teachers, and parents with children aged 4 to 10, to learn in a forest, school nature area, local park or your own backyard.
Written by Cathy James, the author of The Garden Classroom.
Want to get your kids outdoors and connecting with nature?
This is the guide for you!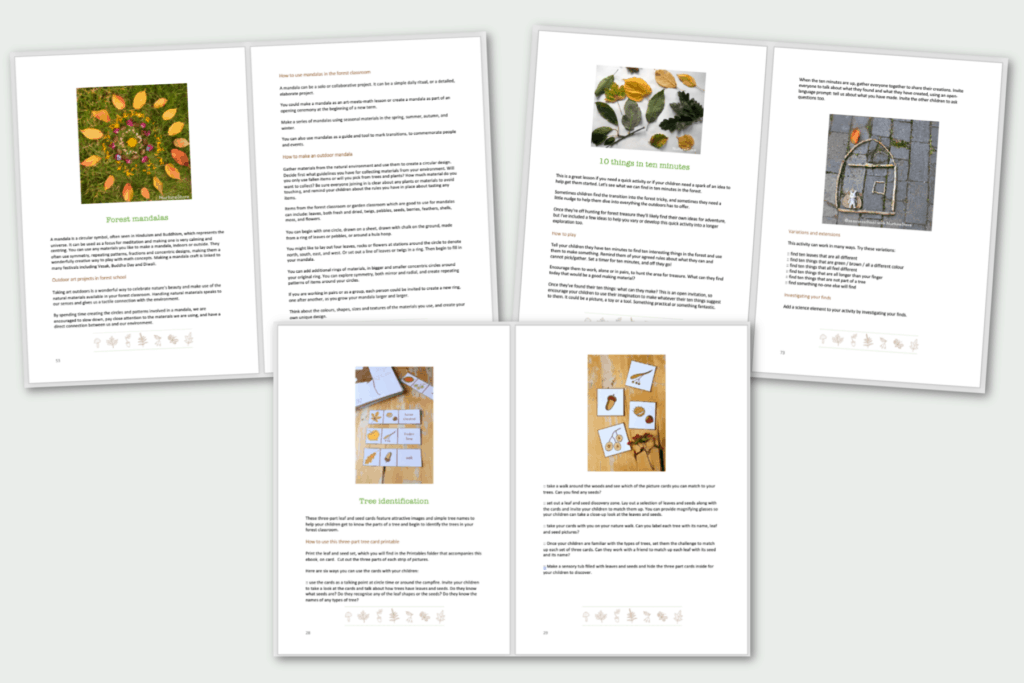 40+ forest school lesson plans and activities
You will be able to deliver lessons your children love, including:
Opening the session
Closing the session
Sit Spots
Camp Fire Food
Nature Journals
Forest Walks
Forest Treasure Hunts
Parts of a Tree
Tree Identification
Learning about Clouds
Forest Food Chains
Foraging for:
Wild Garlic
Hawthorn
Elderberries
Blackberries
Forest Mandalas
Nature Colour Wheel
Flower and Leaf Crowns
Leaf Printing
Clay Faces
Stone Cairns
Leaf Symmetry
Twig Weaving
Story Stones
10 Things in Ten Minutes
19 Forest School Math and Literacy activities
Click here to get your copy of The Forest Classroom.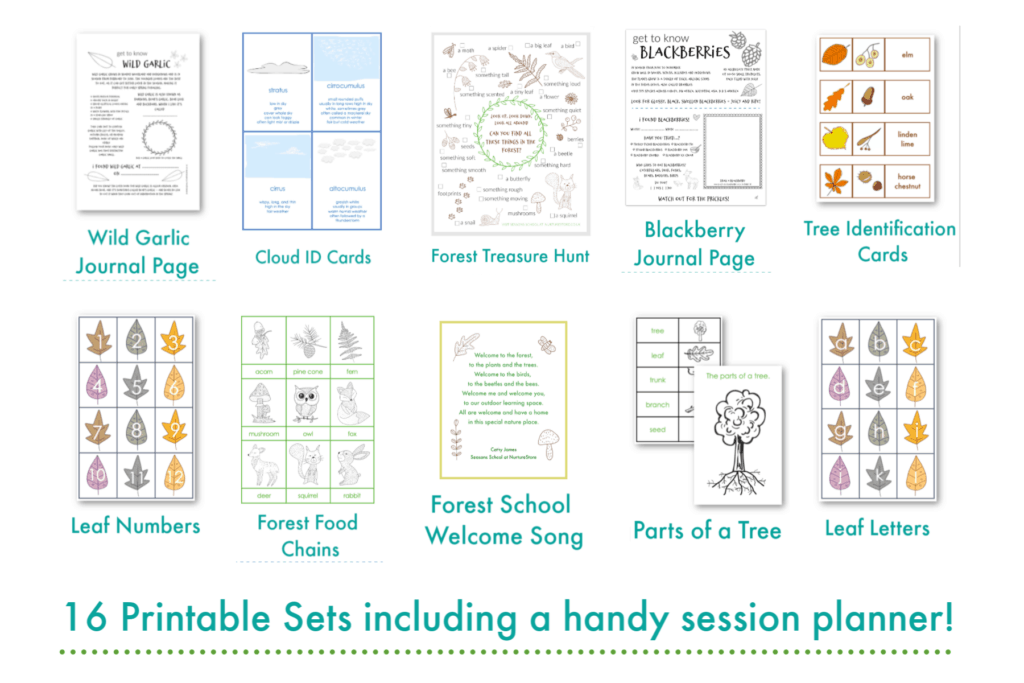 16 practical forest school printable sets
You'll also receive a folder full of useful printables that make it so easy for you to teach and share resources with your children, including:
Lesson Planner
Welcome Song poster
Farewell Song poster
Journal Pages for writing and sketching
Foraging guides including wild garlic, elderberry, blackberry and hawthorn
Parts of a Tree set
Tree ID set
Cloud ID set
Forest Food Chains set
Forest Treasure Hunt
Leaf Letters
Leaf Numbers
Nature Colour Wheel
Click here to get your copy of The Forest Classroom.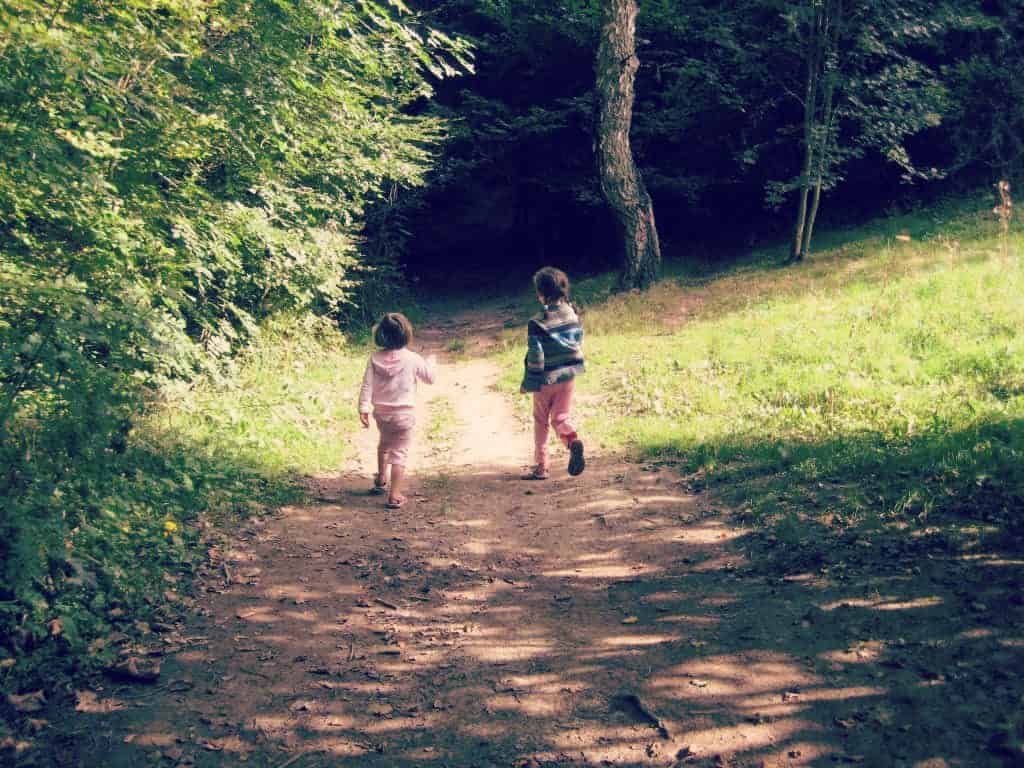 The Forest Classroom is the perfect beginner's guide to forest school.
It begins by guiding you through how to structure your forest classroom sessions. You'll learn how to open your sessions, make everyone feel welcome, and set the tone for learning in this special classroom.
The activities work with children, and adults, of all ages but are created with children aged four to ten in mind. You can use them wherever you have access to nature, be that a forest, school nature area, a local park or your own back yard.
The book is filled with a wide variety of easy-to-implement, engaging activities that you can use with your children to explore the breadth of the traditional curriculum. You can add any combination of these activities to your provision, to suit the interests of your children, the time of year, and your timetable.
You'll find plant ID guides, food chain lessons, and cloud investigations to explore science. Story stones and natural journaling will develop language skills, and there's a variety of hands-on, forest-themed math activities. Leaf crowns, clay faces, twig weaving, and nature colour wheels use the forest to create art and crafts. The foraging guide and campfire food recipes will let you enjoy tasty forest treats. And the sit spots and forest mandalas invite you to find the calm, quite connections within yourself and this remarkable place.
The book is accompanied by a Printables folder full of all sorts of brilliant resources that you can print out and take to the forest with you. They'll make it easy for you to run your forest classroom sessions, providing guides, prompts, and learning materials to share with your children.
Available now for only $19.99, download your copy of The Forest Classroom here.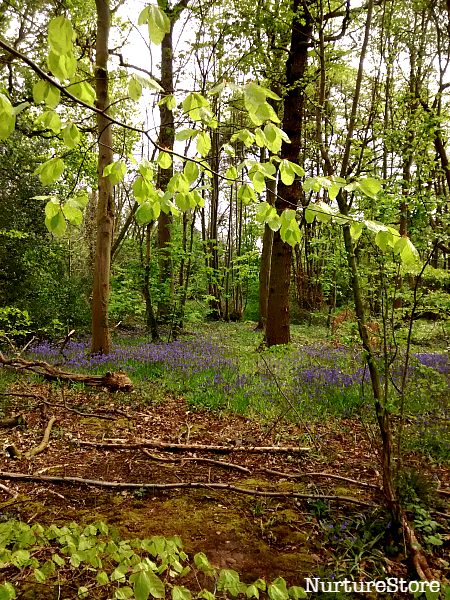 A beginner's guide to forest school
useful guides to help you structure your session
a forest school planner to get you easily organised
40+ lesson plans for activities you can combine to suit your needs
16 sets of printable lesson aides that make it so easy to run your sessions
Get your copy of The Forest Classroom here
$19.99
---
Available for instant download
This product is an ebook (electronic book), which means you will be sent a link by email which allows you to download the ebook and all the resources. You should save it to your computer or iPad and then either read it on screen or print some/all of the pages, as you prefer.
Questions?
If you have any questions, then please refer to our FAQ.
Important Information
By purchasing items from our website you consent to our Privacy Policy.
All ebooks and other digital products listed on this page protected under copyright ©. All rights reserved. They may not be shared or distributed in any way or form.
All products listed on this page are priced in US dollars unless stated otherwise.