A complete unit of daffodil lessons for spring: use these resources to learn about daffodils and the parts of a flower, create daffodil arts and crafts, study the famous daffodils poem by Wordsworth and create your own, plus bonus free printables!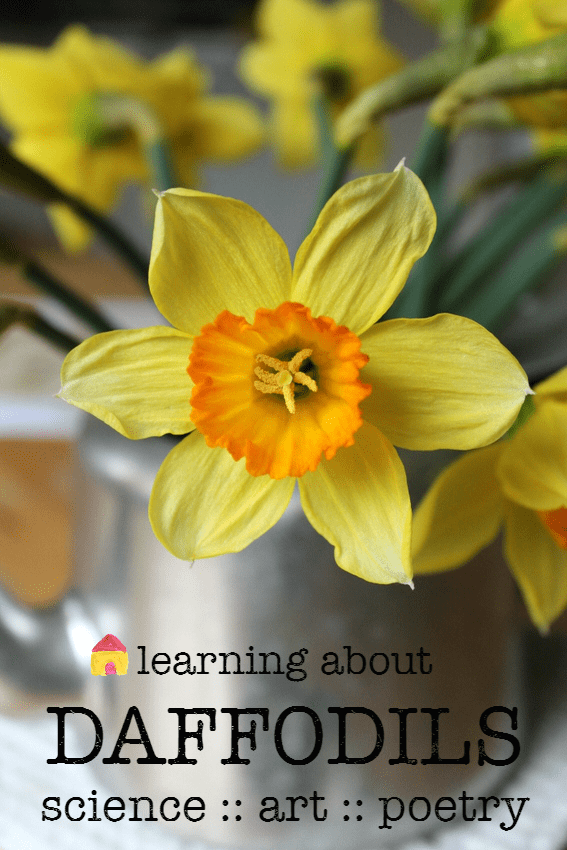 Learning about daffodils :: spring lesson plans
---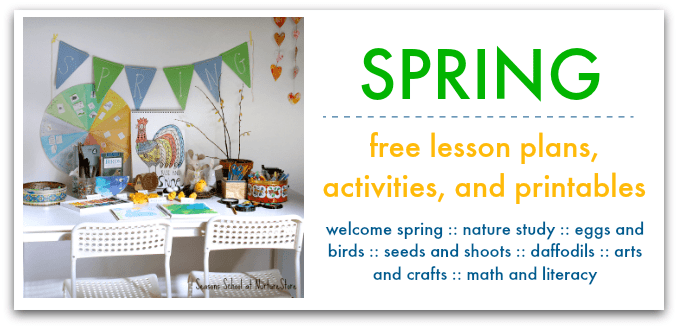 ---
This activity is part of my Spring Activities resources, which include an introduction to the season and complete units on Daffodils, Eggs, Seeds and Shoots, and running a Nature Study project. See our full resources and free printables here.
Daffodils Lesson Plans
In the second week of our spring lesson plans our focus is on daffodils. They're such beautiful flowers, an icon of the spring, and one of the first plants to bloom in the season.
We'll be creating a nature table and placing daffodils at the centre. We'll be taking daffodils as the inspiration for our art and crafts, and looking at them very closely in our science observation.
We'll read one of the world's most famous spring poems, try writing some of our own, and we'll stretch and awaken our bodies with some spring-themed yoga.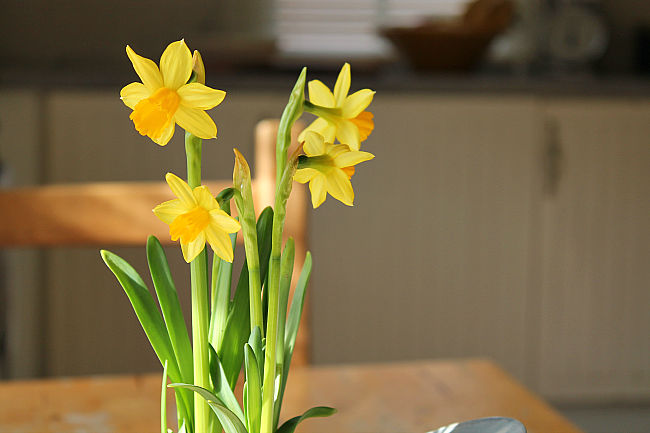 Monday :: Kitchen and Garden
Tuesday :: Art and Craft
Wednesday :: Nature Study
Thursday :: Math and Science
Friday :: Language and Literacy
Saturday :: Play and Sensory
Sunday :: Day of Rest
See our additional spring units here: Welcome Spring, Eggs, Seeds and Shoots