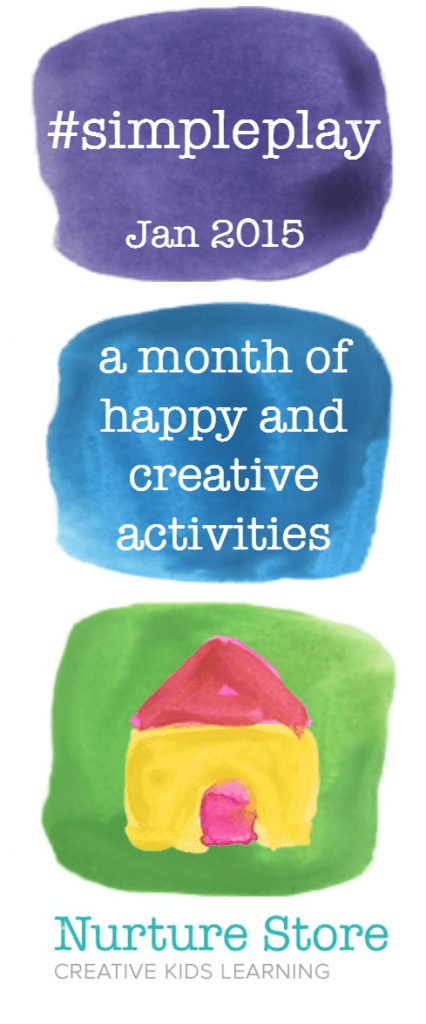 The Simple Play :: complex learning series is a special month of play-based learning ideas from NurtureStore. We're going back to basics and putting play at the heart of childhood. The philosophy is to offer space, time and opportunity for simple play, to encourage our children's creativity, enjoyment and complex learning.
Click through on each link below to get a boost of playful-inspiration ~ fun ideas you can use with your children, as part of a focused month of play, or whenever you need some new ideas.
How YOU join in with #simpleplay
Join us! Try one, a few or all of the days' activities with us. Take a photo and share with us on Facebook, Instagram or Twitter using #simpleplay.