Yesterday we looked at all the cool things we could do with a big roll of paper, and now for Day Seventeen of our Stay at Home, Screen Free Activities Programme the star of the day is the cardboard box!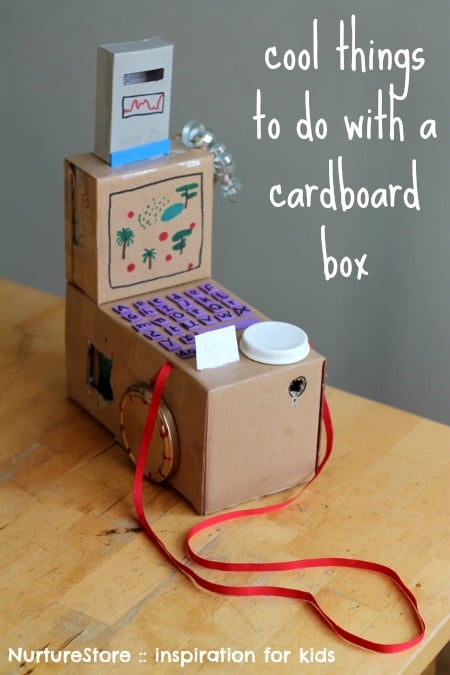 Cool cardboard box crafts for kids
What's even more prized in our house than yesterday's big roll of paper? Cardboard boxes!
They're free, they regularly appear in the house from deliveries and donations, and they have endless play possibilities.
My girls have been know to run to claim ownership of a cardboard box!
Here are some of our favourite cardboard box crafts and play ideas.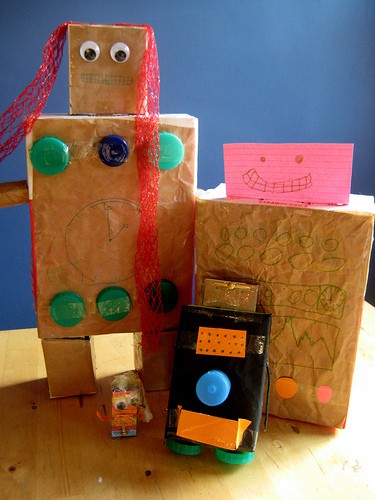 A cardboard box is a super material for making with. The contraption in the top photo is a camera for observing animals in the wild.
Another a favourite that gets revisited again and again is junk model robots.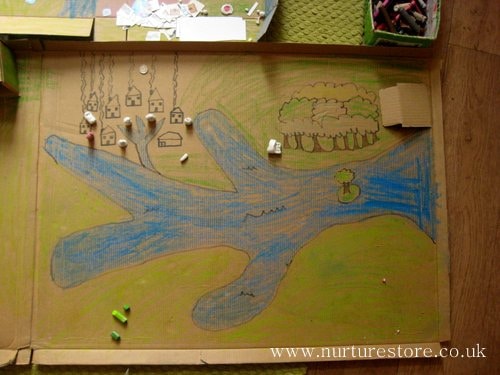 A large flat cardboard box opens out to make a great place to drawn your own imaginary land (and folds again for easy storage).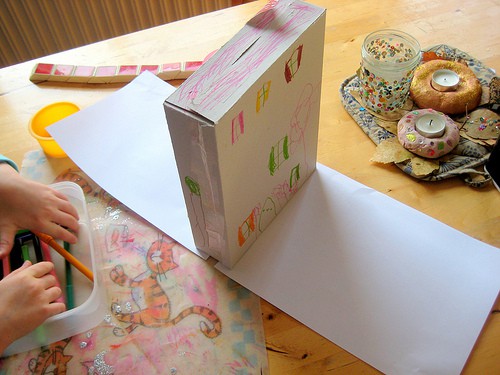 We love art projects that then turn into toys to play with. A
cereal box house
is good size for play, and you can add in a front and back garden.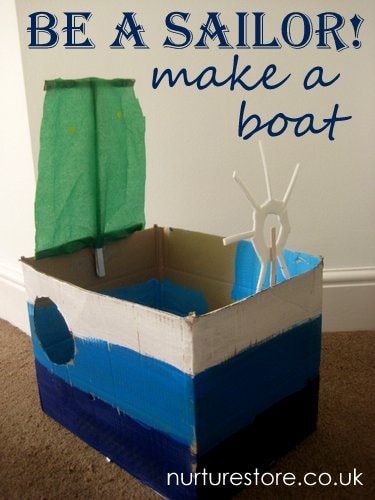 A big box, especially one you can sit in, is great to turn onto something to play inside, like this cardboard box boat.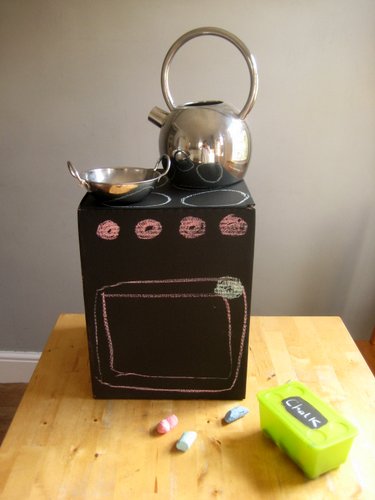 And if you cover a box in chalkboard paint, it can become anything you can draw: like this play oven!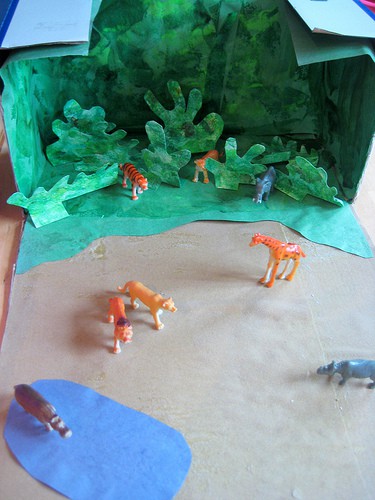 If you open out one side of your box, you instantly have a diorama to decorate and play with – like this cardboard box jungle.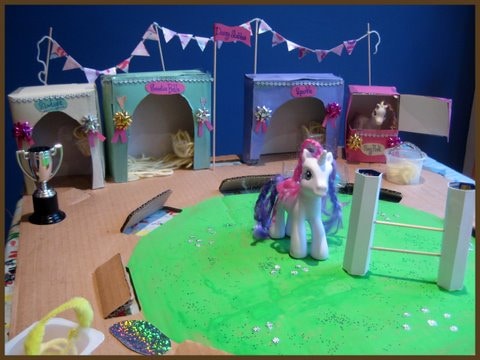 Small boxes are great for adding three-dimensional buildings to imaginary play scenes – like this cardboard box stables.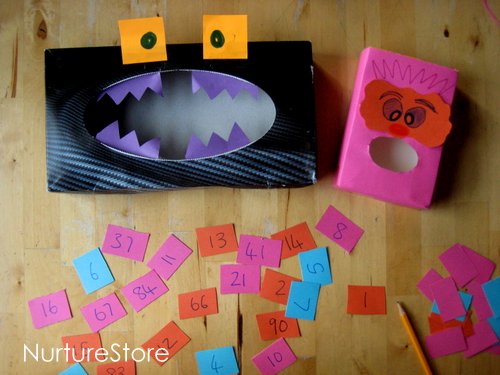 And you can even use them for maths, with this monster math game.