Yesterday we looked at all the cool things we could do with a big roll of paper, and now for Day Seventeen of our Simple Play :: complex learning series the Star of the Day is the cardboard box!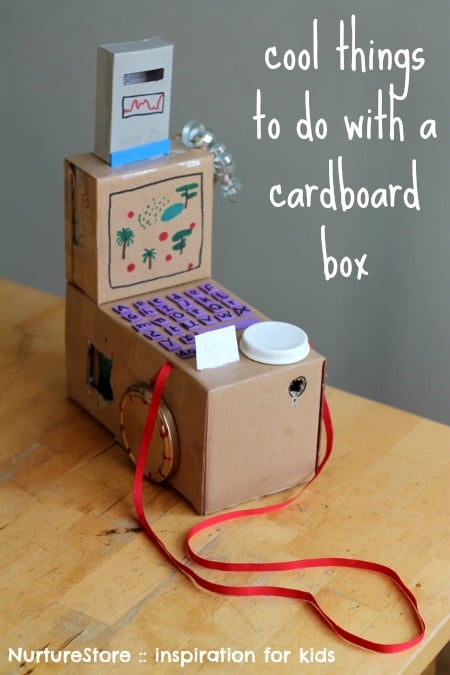 Cool cardboard box crafts for kids
What's even more prized in our house that yesterday's big roll of paper? Cardboard boxes! They're free, they regularly appear in the house from deliveries and donations, and they have endless play possibilities. My girls have been know to run to claim ownership of a cardboard box! Here are some of our favourite cardboard box crafts and play ideas.

Nurture art with the Art Spark resources!
My Art Spark resources will give you everything you need to start a joyful art practice with your children. There are two new ebooks and an online art course for your family or class. Use them and you'll be bursting with enthusiasm and ideas that will help you make art happen. Click here to see more.