Glue is a wonderful sensory material for children to explore, and a springboard into all sorts of art, making and experiments. Take a look at our glue activities, and join in with the play.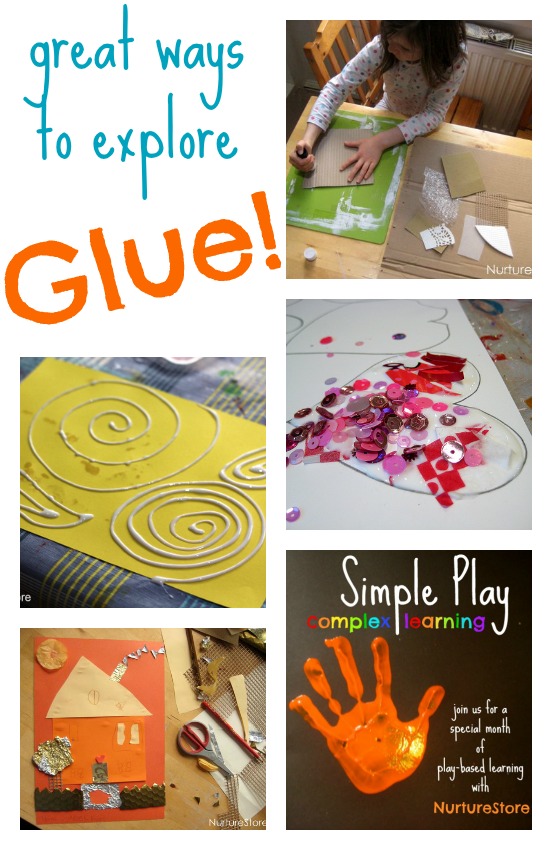 Top 10 things to do with glue
For very young children's first explorations with glue, use a glue stick.
It's easy for them to hold, or you could cover the whole surface of a paper with the glue, giving them the sticky surface they need to create their art.
Offer some scraps of paper, in different colours and textures and see what they come up with.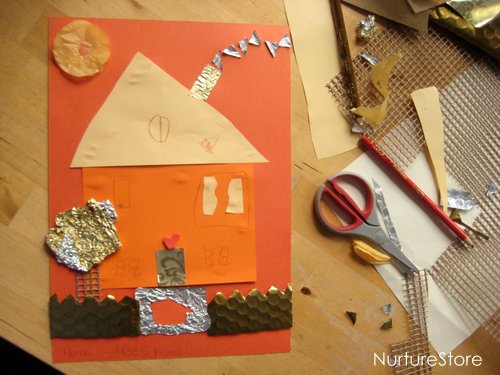 If you're already masters of glue sticks, try some runny glue as a contrast – giving your children a different variation to explore and link to what they already know about glue sticks.
Think more about the process of the art here, rather than having a definite end result in mind.
Let them scoop and pour and spread the glue, with no real focus on how it turns out.
The idea is find out about glue: what it looks like, how it moves, how it feels.
And then when they're a little older the can start to explore how to use a glue gun.
Glue resist art
My girls decided they wanted to try some glue resist art for today's Simple Play fun.
They're painting patterns and swirls using PVA/craft glue, and when they're dry we'll wash over with waterpaint, and see what happens. (I'll add a photo of the end result when we're done).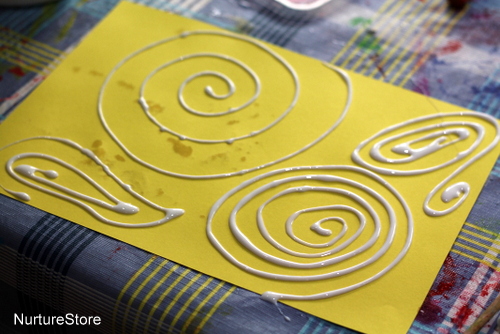 More glue activities to try
For more ideas on how you could explore glue with your child, you might like to…
Make your own rainbow coloured glue.
Try a combination of glue + salt + paint.
Or glue + tin foil + tissue paper.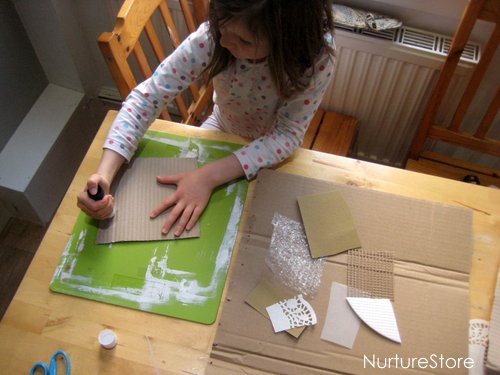 Use glue to
explore shapes
.Turn glue into a
suncatcher
.
Take the Cut :: Stick :: Draw challenge.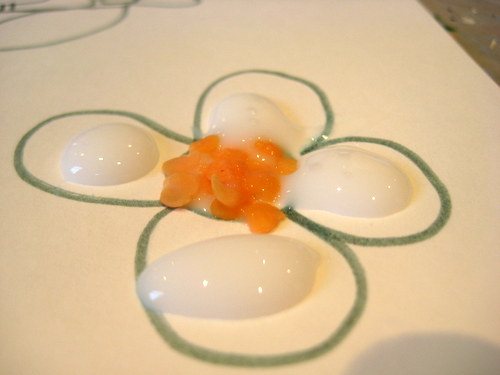 Explore texture with a paper collage or a lentil collage.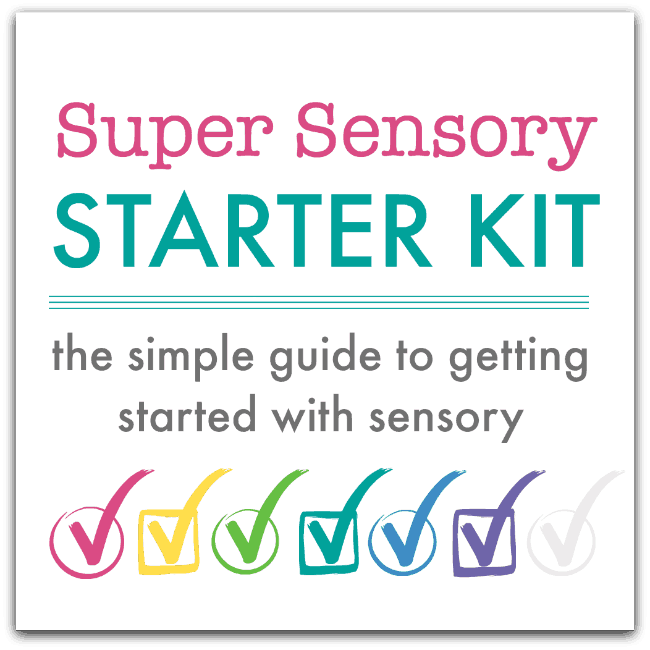 Get my Super Sensory Starter Kit for free
Every child deserves to be have their needs met so they can thrive. That's why I've made you my free Super Sensory Starter Kit.
Do you feel like your child is measured too early against unrealistic standards and you know they need more sensory input, more fun, and more hands-on activities?
Maybe you're a parent who wants to get your child away from a screen and into active play. Or you have a special sensory child who needs their own sensory diet.
Maybe you're a childminder or a nanny who needs to balance activities for a range of ages, with a tiny budget for materials.
Perhaps you're a teacher who truly wants to have a play-based classroom, but you're already stressed by the demands of observations and administration. Or perhaps you're a therapist or specialist who needs ideas that colleagues and parents can use.
My free Super Sensory Starter Kit will give you the tools you need to successfully tune-in to your child and help them be happier, calmer, and more successful at learning and life.
So I can send you the best resources, please tell me which of the following categories best describes you:
---
* By subscribing, you consent to our use of your personal data as per our Privacy Policy, which includes agreeing to receiving interest-based email from us.
---