Welcome to build a den day. If you're following along with our Simple Play :: complex learning series, get ready for some construction!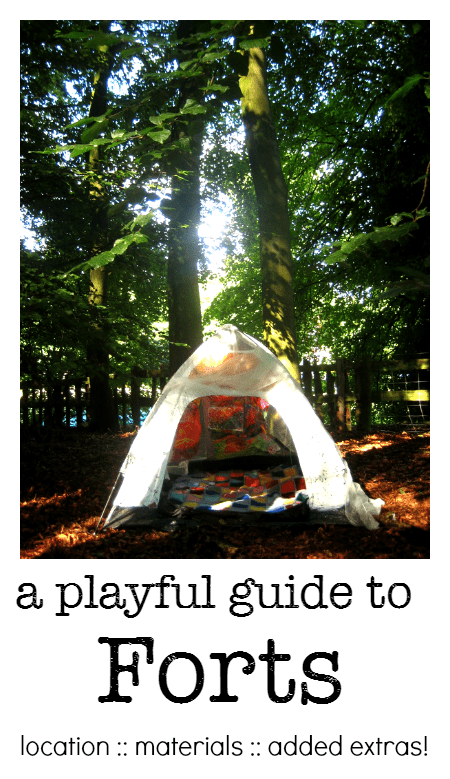 Up! from blocks to rockets
Download your copy of Up! here: 30+ hands-on projects that explore blocks, building, rockets, air planes, parachutes, pulleys and everything Up! Includes 100 printables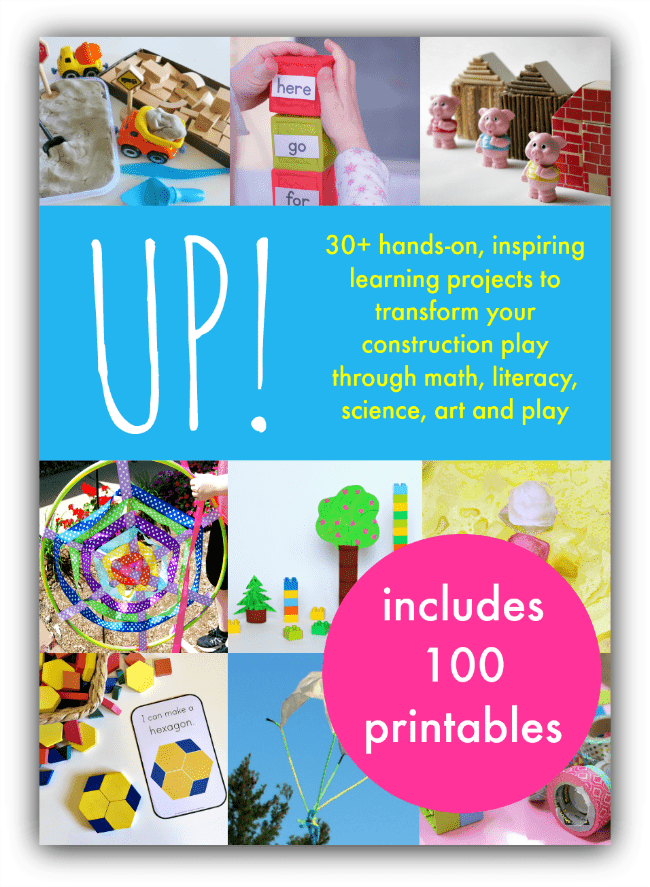 Build a den day

Will you build a den with us today? These little forts and cubbies and hangouts offer children a little kingdom of their own, for cosy games and imaginative play. They're super simple to make, and can give you a whole day of simple play.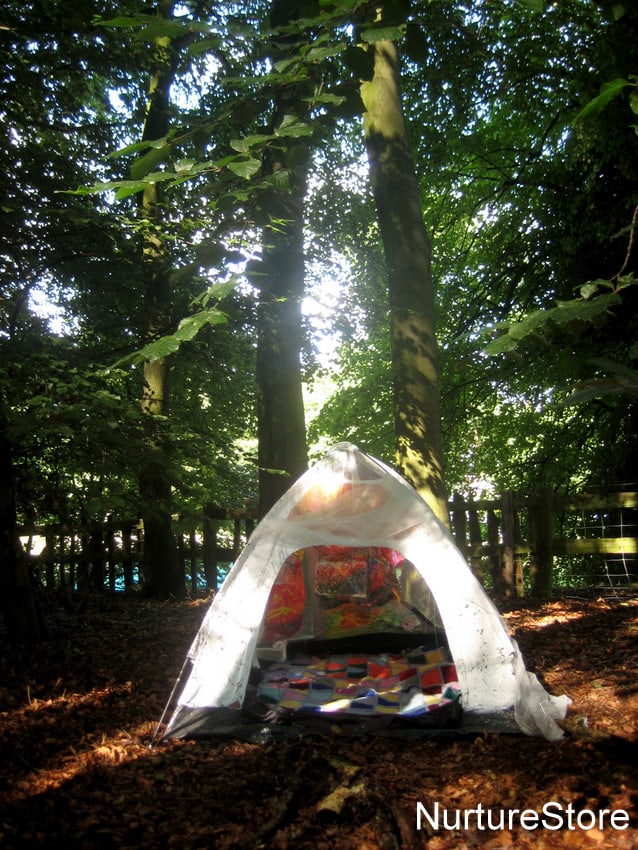 The best places to build a den
You can build a den anywhere: under a table, on a bed, behind the sofa, in a box….
Scout out your home with your child and find a suitable spot. You'll want somewhere where you can set up camp and stay for a while – so either agree to hand over the kitchen table for the day, or find a spot that's a little more out of the way of every day life, that you can dedicate to den building for a while.

The best materials to use for den building
You don't need anything complicated to build a den. The picture above is of the den my girls built at our allotment, made of three garden canes, an old sheet and a few clothes pegs ~ and they played in it all day.
To get the most out of the den building, do provide some great loose parts the children can use for their construction, but stand back and let them lead the way in the actual building. There's as much fun, adventure and learning to be had from the putting together of the structure as there is from playing in it once it's built.
Some great den building materials you could offer include:
a table :: some chairs :: a bed :: a box :: some crates :: planks of wood :: big beanbags and cushions :: a tent :: branches :: a tree!
sheets :: fabric :: cardboard :: towels :: tablecloths :: blankets
clothes pegs :: string :: ribbon :: masking tape

How to add more play to your den
Adding in a few extra props once your den is built can provide great sparks for imagination and more play ~ so encourage the children to bring items from elsewhere in the house and use them in their structure.
Items they might like to use include:
torches :: sleeping bags :: pillows :: teddies
books :: paper :: pencils :: clipboards :: sketchpads
a 'campfire' :: stove :: pots and pans :: teacups and plates :: a picnic
a costume to match whatever character they would like to be