Join us for some active play today, as we head off on a treasure hunt, using these free, adaptable, printables.

Set up a treasure hunt for kids
It's Day Eight of our Stay At Home, Screen-Free Activities programme and we're going on a treasure hunt. To join in, print off a set of the labels, write on some clues, then hide and go seek.
The great thing about this treasure hunt is that you can adapt it to suit your child – or children.
Print off a few sets of labels and make one game just right for your toddler, one that suits your preschooler.
You can encourage reading, writing, maths, team work, and lots of active play.
Customise your treasure hunt
You might like to:
:: simply hide the labels around the house or garden and have your child toddle, walk, run, skip, and hop to find them all.
:: draw a shape on each label and see if you can find something to match around your house.
:: write out some letters that your child will recognise, hand them out one at a time, and see if they can go and hunt out a treasure that starts with that letter.
:: write out the alphabet – one letter on each arrow. Hide all 26, then see if your child can find them all and place them in the right order.
:: write on the numbers one to ten, hide them, and them see if your child can find them all, in order. Or in reverse order.
:: write on the letters of their name and see if they can find them and place them in the right order.
:: make a times table set, so you can practise your maths with some fun, active play
:: make a set with numbers on, and another set with question clues on. Give them one of the question clues (say.. 'what's ten add three') then see if they can go and hunt out the answer label (number 13)
:: write on some simple clues to read and find: 'this thing is yellow and tastes yummy' (banana!), 'this thing helps your keep your teeth clean' (toothpaste!)…. Place the clue for the next thing on each item, so you set up a chain of things to find leading to another clue right around the house
:: older children can use the labels to make up a treasure hunt for each other.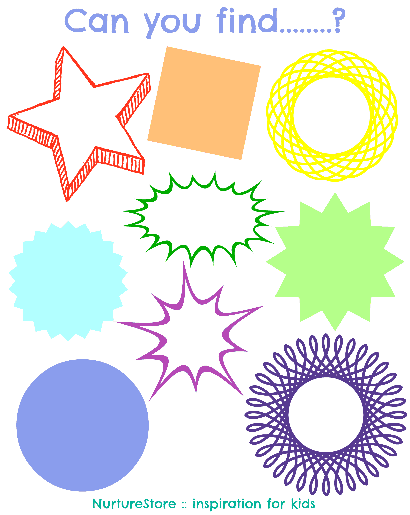 How to print your treasure hunt labels
To make your own set of treasure hunt labels, all you need to do is:
1. Click on the pictures (above and below) to open the printable images.
2. Save the images on your computer. (Right click the image and choose 'Save image as…')
3. Open the saved images on your computer and print it. Print on card rather than paper for stronger labels.
4. Cut out each image and write on a clue or something to hunt for. Punch a hole in each one and use a string or ribbon to fasten them in place.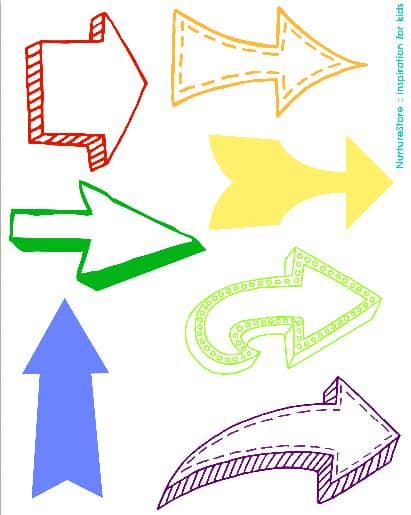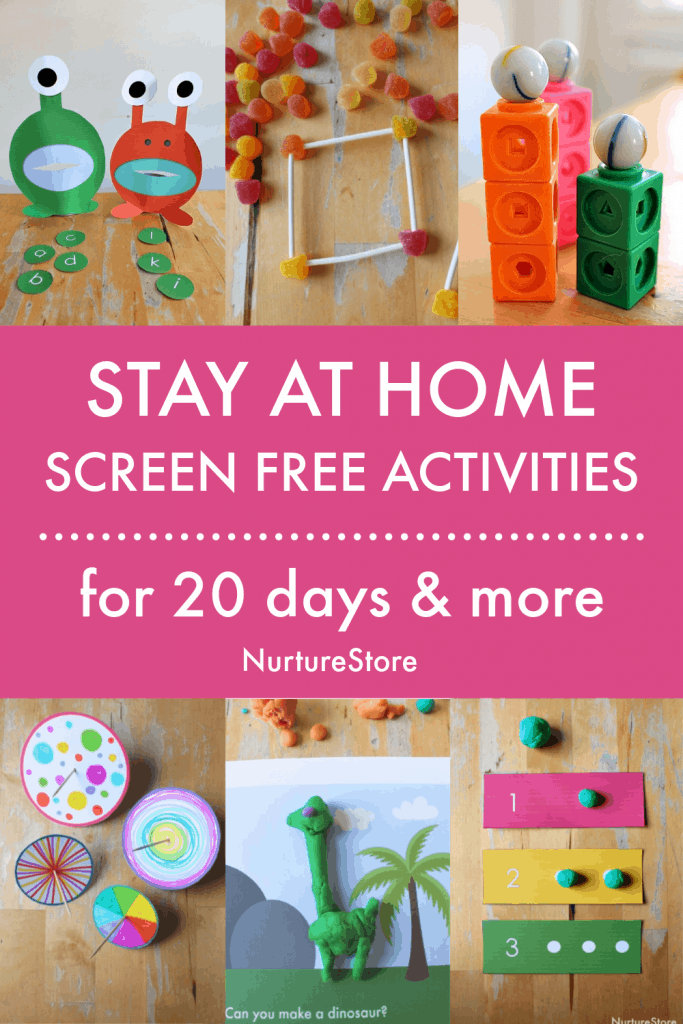 Screen-free activities for children
Keep kids entertained and learning! Follow our 20 day+ of at-home, screen free activities for children here.