Remember to keep it simple!
You don't have to plan the whole month in advance.
You don't need to plan something for every single day.
You don't need to cover every type of play activity, every month of the year.
Focus on your child, and your circumstances.
Make a commitment to play more, follow your child's interests, and take it from there.
Happy playtimes!
Cathy @ NurtureStore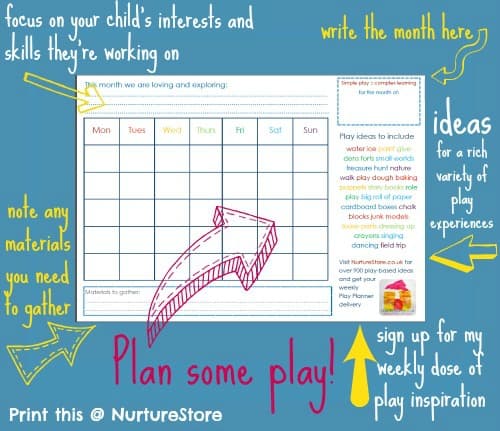 .
How to download the printable
Get ALL my free printables by joining the NurtureStore community and gaining instant access to my free resource library, including this printable.
Pop your email address in the box below, select both options, and you'll get instant access to all my free printables, lesson plans, activity ideas and a whole lot more!
If you only want this one printable you can click here to download it. If you want all the 1000+ free resource ideas and printables – including this one – pop your email address in here.