Pretend play and dressing up are important parts of childhood learning. They encourage children to stretch their imagination, try out important life skills and situations, and really work on developing language. For day fourteen of our Simple Play series, here are some favourite ways to encourage imaginary play.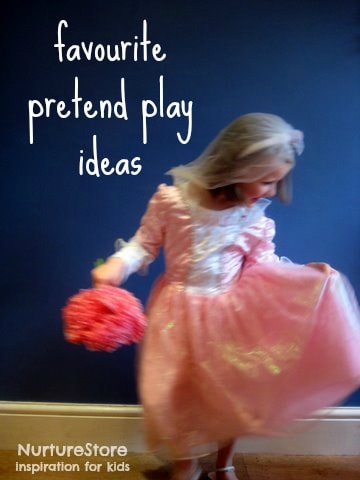 Pretend play and dressing up
In the true spirit of simple play, a few props borrowed from the kitchen can make a wonderful imaginary play cafe.
Pretend play is really beneficial for children, but not all are naturally draw to it. You can encourage some imaginary play by focusing on setting up a play invitation based around what your child is passionate about – like this building site role play.
What about extending your child's imaginary play beyond the everyday? Try these pirate activities for pretend play on the high seas!
I always try to offer the children a way to incorporate reading and writing into their pretend play. Something as simple as making sure there is a clipboard, paper and pens set out in the role play area can be all they need – or you could place writing at the centre of the play, as with this pretend play post office.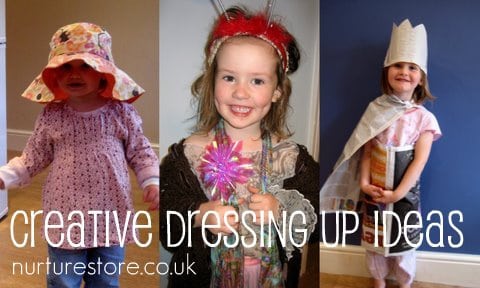 All pretend play is enhanced by donning a costume! Try these dressing up ideas, which can help you create (almost) any costume required, from things you have around the home.
Storybook activities, inspired by your child's current favourite read, can be a great springboard into role play – like this pretend play camping.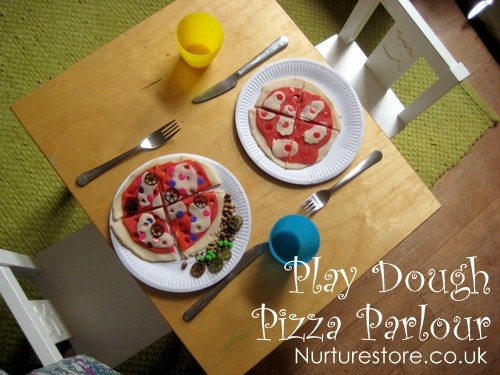 Role play with children can be a really helpful way for them to prepare for new experiences. Get out the teddy bears and let your child be the doctor giving them a check up. Find a doll you can give a haircut to. Or pretend play aspects of starting school, like having lunch at school.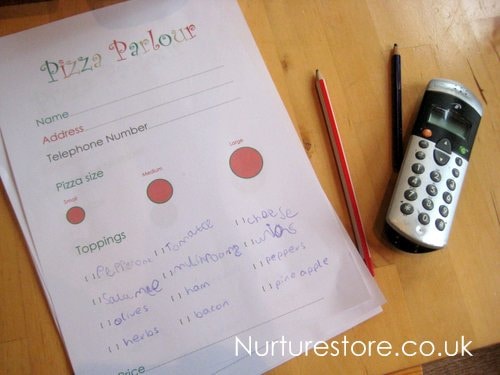 Play dough is one of the best materials for pretend play, as imagination can turn it into all sorts of props for play: try a play dough pizza parlour, or a bakery.
More Simple Play :: complex learning ideas
These pretend play and dressing up ideas are part of the Simple Play :: complex learning series, which goes back to basics and shows how classic play offers a wealth of learning opportunities to children. Click through to see all the ideas and resources.