Here's a brilliant collection of free journal pages you can print and use with your children all year round.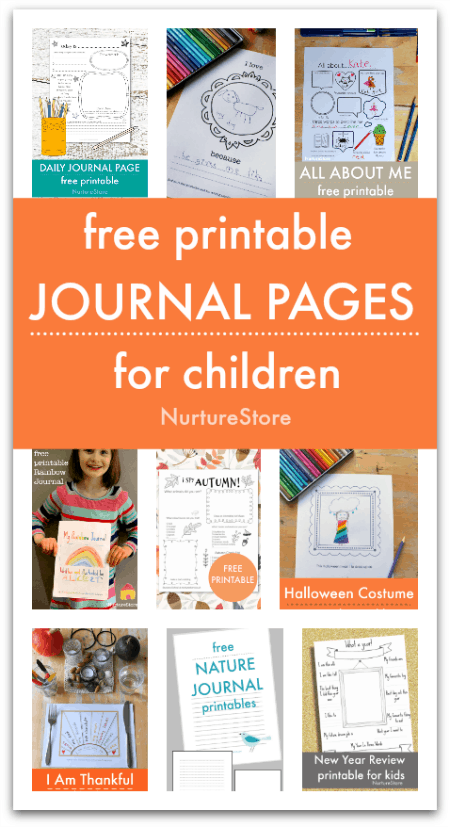 Free printable journal pages for children
All these journal pages are available for free from NurtureStore's Free Printables Library. Please help youself to as many as you like to use with your children.
You can use the link under each photograph to see more details of each printable and find suggestions of how to use them.
Then sign-up at the bottom of this article to access all the printables in the library.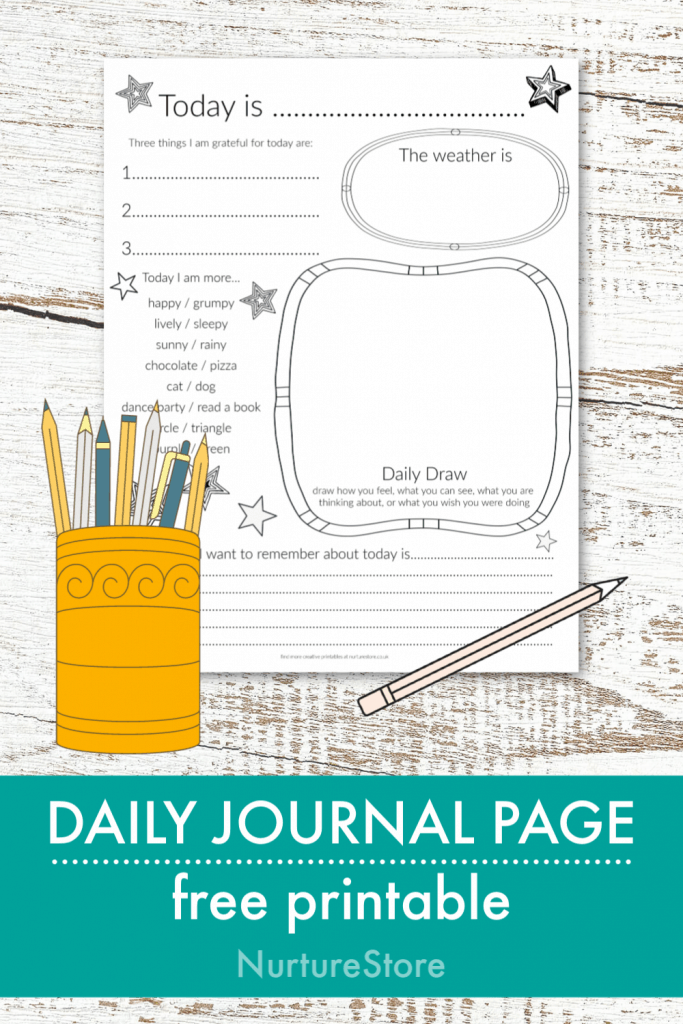 Daily journal page
This is a fun daily journal page children can use for writing each day. See it here.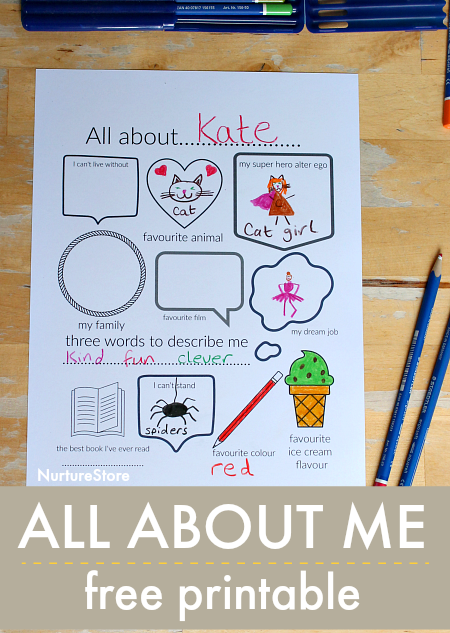 All About Me journal page
Write about yourself with this All ABout Me journal page. See it here.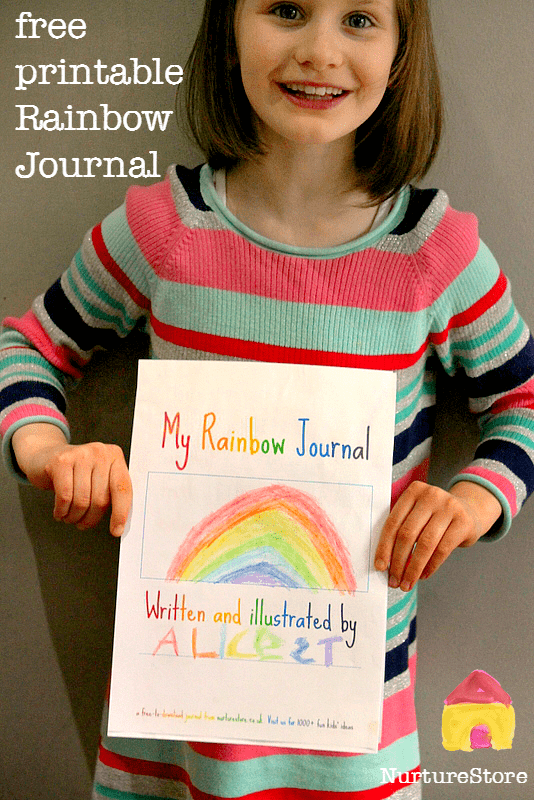 Rainbow Journal book
This is a bright and cheery printable journal book with a variety of activities. See it here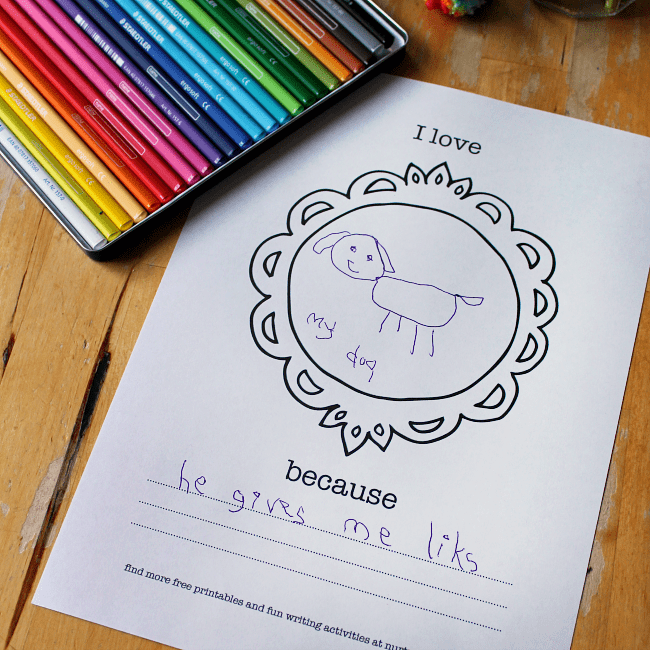 What I Love journal page
Journal what you love! See it here.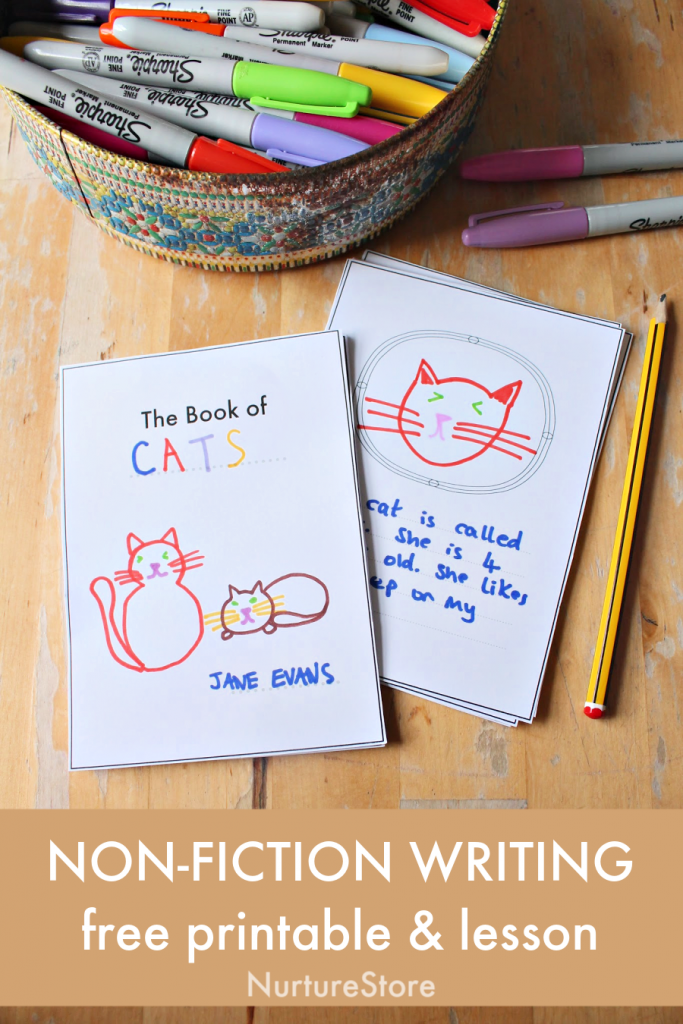 Non-fiction book printable
You can write you own book with this printable. See it here.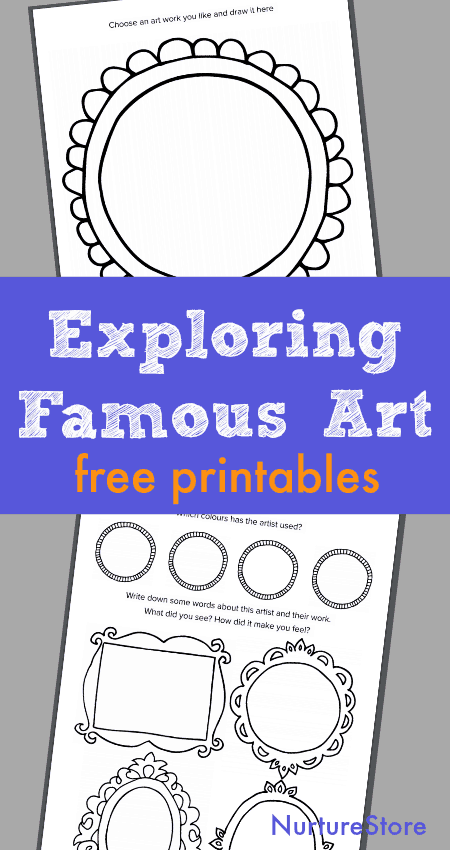 Exploring famous art journal pages
Use these sheets to learn about famous art, in school, homeschool, or when you visit an art gallery with your children. See them here.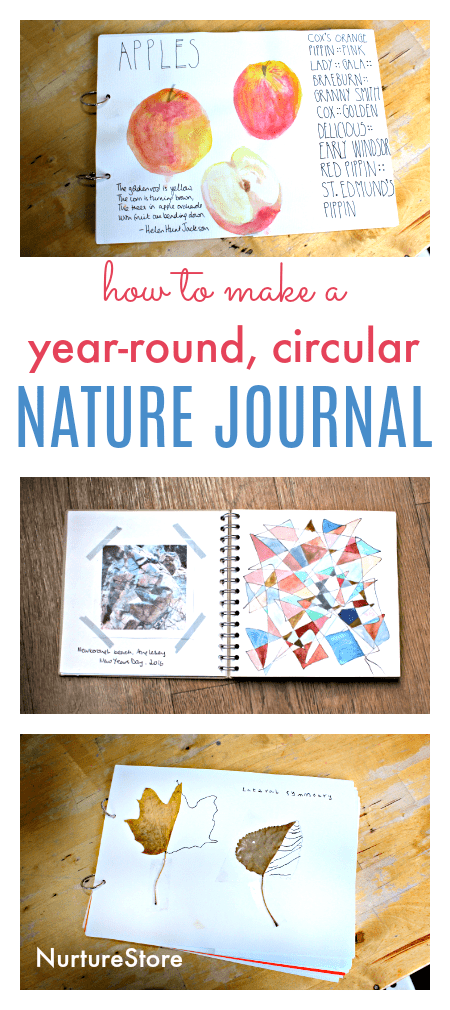 Year-round nature journal
Click here to see how to make a year-round nature journal, and go here for my ultimate guide to nature journalling.

Nature journal pages
These pages have space for writing and drawing. See them here.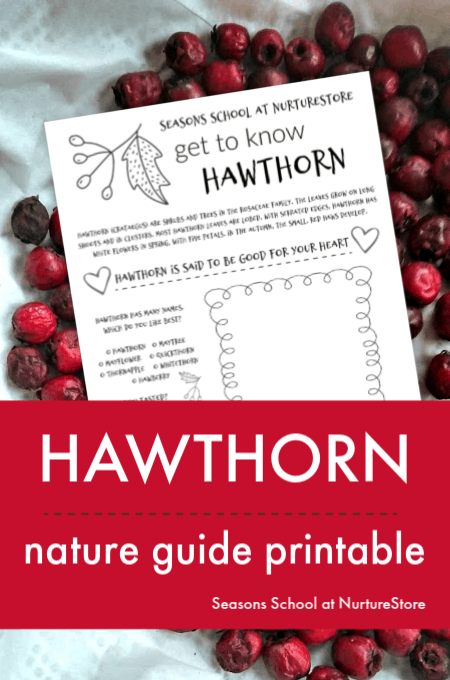 Nature-spotting journal pages
We have a range of nature-spotting journal pages which are great for nature journalling, including Blackberries, Elderberries, Wild Garlic and Hawthorn.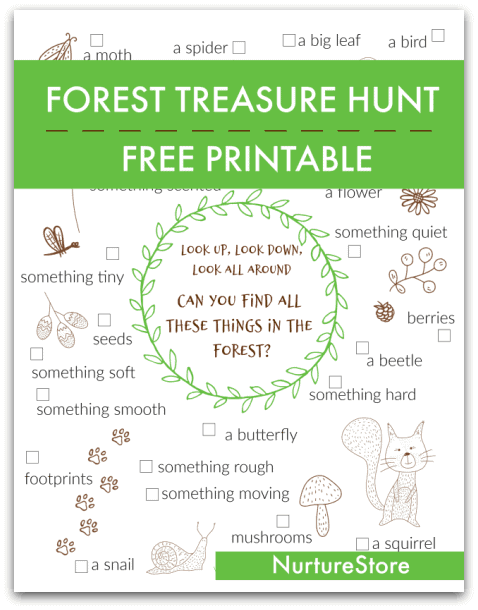 Nature treasure hunt page
Get your children outdoors and in touch with nature with this treasure hunt page. See it here.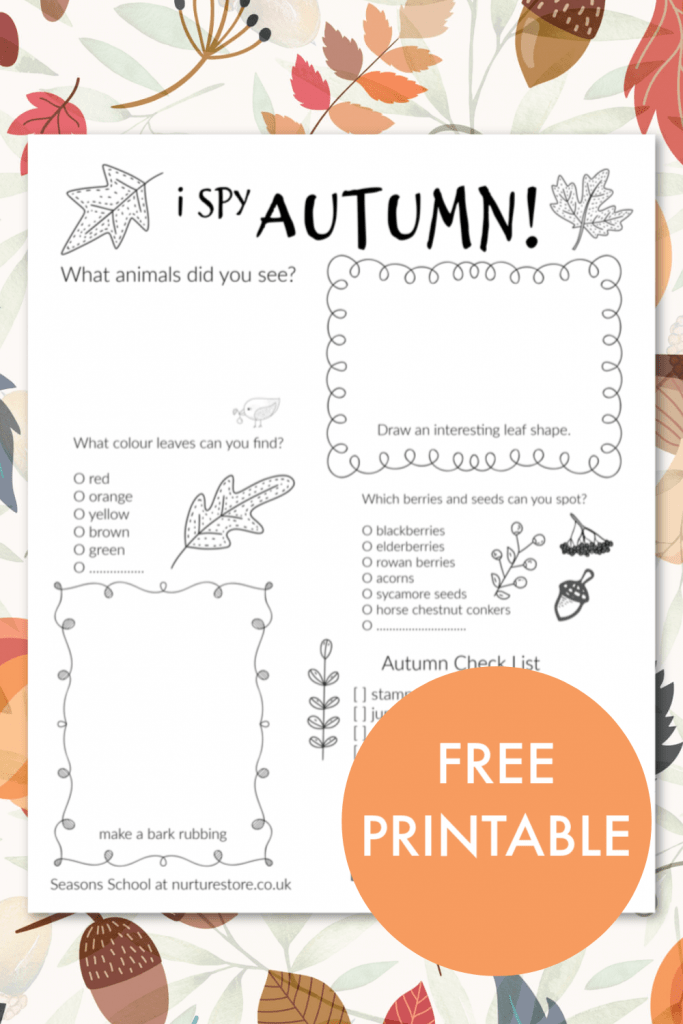 Autumn journal page
Journal all the things about autumn. See it here.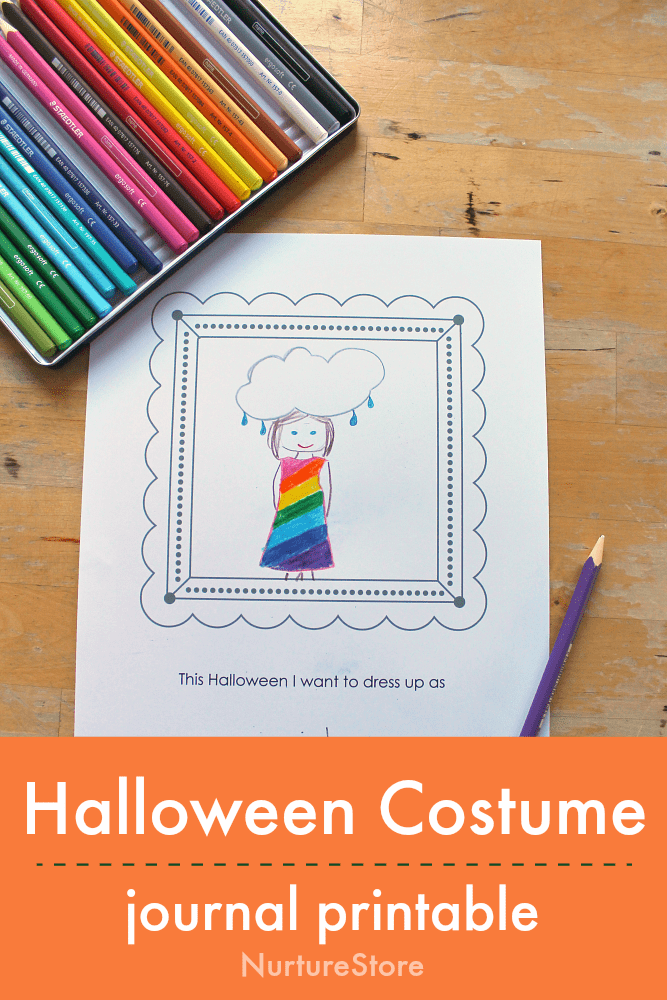 Halloween journal page
Journal your Halloween costume! See it here.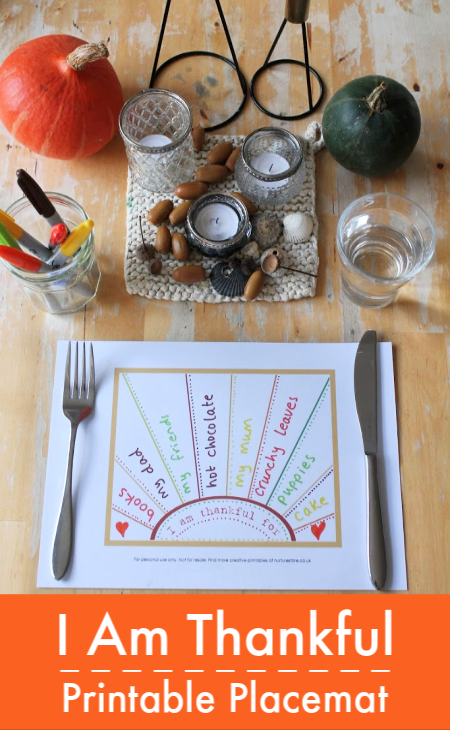 Gratitude page
Count your blessings with this gratitude journal page. See it here.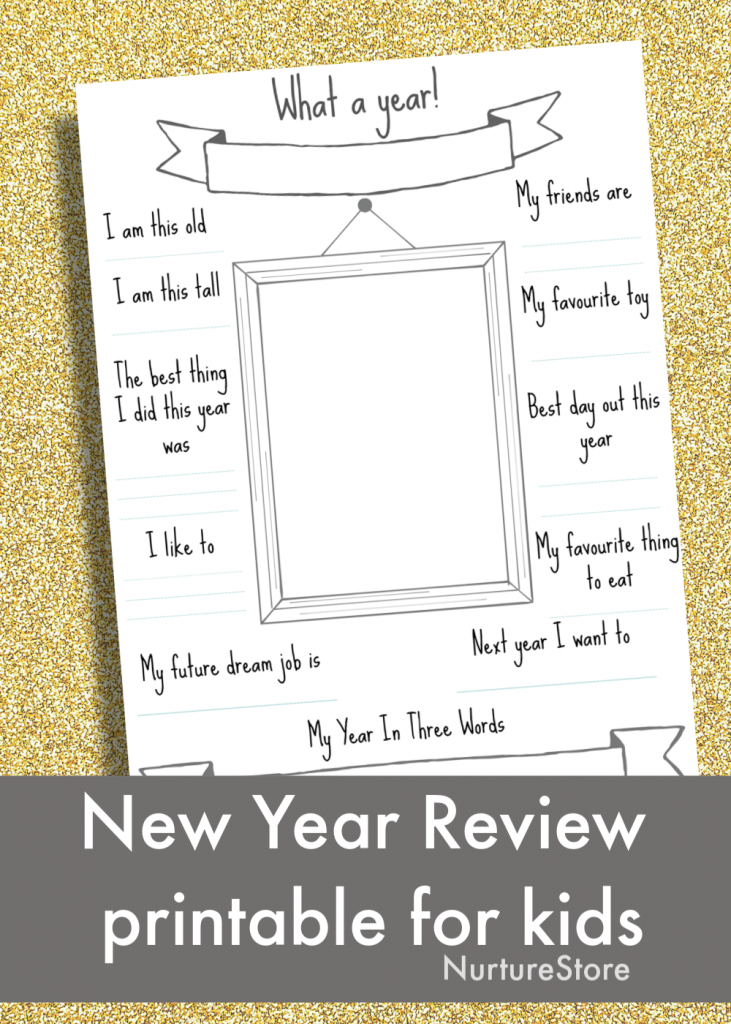 The Year In Review
This is a great page to complete each year as a record of how your children grows. See it here.

How to get our free printables
To download my free printables, you'll need to visit the NurtureStore Printables Library, which is available to all subscribers to my email list, and of course to Play Academy members.
Pop your email address in the form below and you'll get access to all my free printables, lesson plans, activity ideas, weekly newsletter, and a whole lot more!
After subscribing, be sure to check for the confirmation email. After you confirm your email subscription, we'll send you a welcome email which includes instructions for downloading our free printables.
If you're already subscribed to our email newsletter: check your email for the latest edition of the newsletter where you'll find a link to access our free printables library - the link is usually at the bottom of the email.
For help accessing our printables, click here.
---
* By subscribing, you consent to our use of your personal data as per our Privacy Policy, which includes agreeing to receiving interest-based email from us.
---