Use this Halloween writing prompt for kids to dream up the ultimate Halloween costume!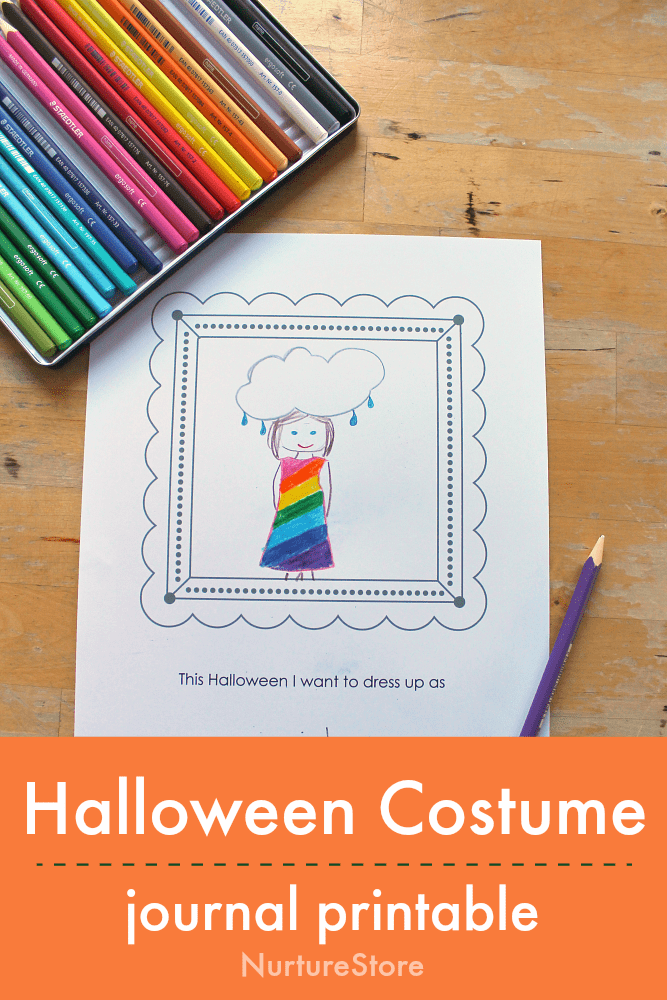 Halloween writing prompt for kids
In this Halloween writing activity children are invited to use their imagination to dream up their perfect Halloween costume.
Print off as many of the journal pages as you need from The Super Fun, Not Scary Halloween Unit, one for each child.
Ak your child what they would like to dress up as for Halloween. Encourage them to let their imagination go wild! What would be their dream Halloween costume?
Then use the printable journal pages to write and draw what they would like their costume to be.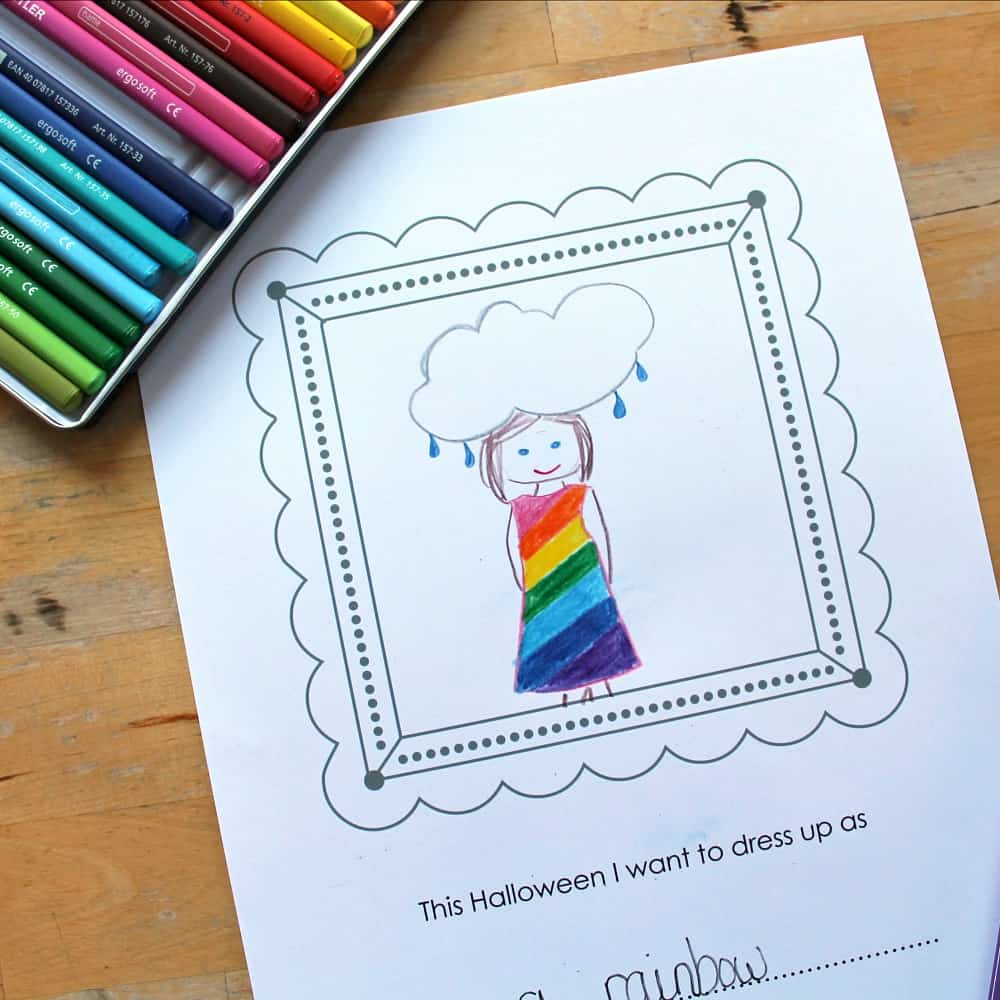 There are two versions of the journal printable:
One, best suited to younger children, gives them one line to write down the name of the costume they would like to wear.
A second version gives older children more space to write extra details. They might describe it in more detail, or list down the materials they would need. They can annotate their drawing to highlight key details.
Children can add the completed page to their journals, or you could stick them all up on the wall to make a Halloween display.