This printable journal page for kids is great as a Valentine's Day writing prompt, and you can use it any day you'd like to do some drawing and writing about who or what you love.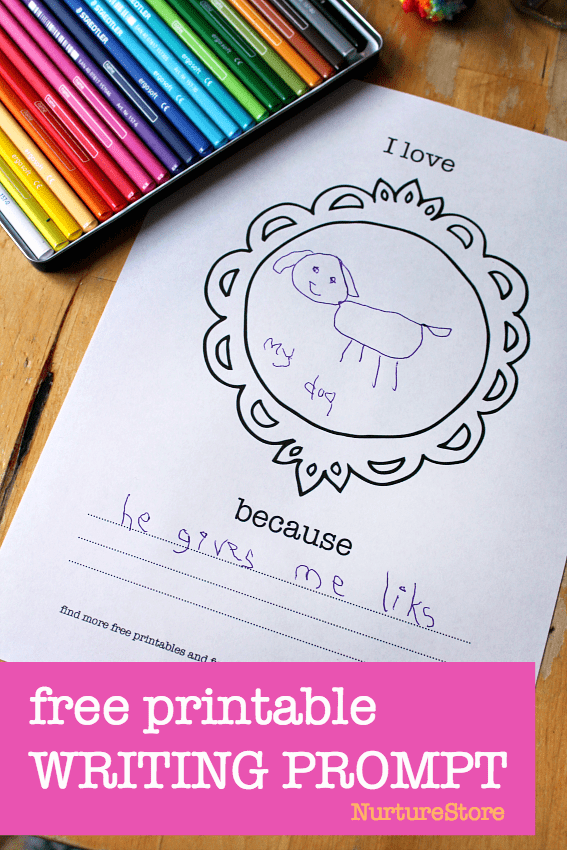 Valentine's Day writing prompt for children – free printable
How to use this writing prompt printable
Print the Valentine prompt and set it out along with pens, pencils and paints.
You can print as many copies as you like, enough for your whole family, class or community group.
Think about the question: who or what do I love? Draw your answer in the fancy picture frame and write about why you love them/it.
You can use more than one sheet, so you can record your love for lots of things!
Spend a little time sharing with your family, class, or friends, with everyone showing who/what you have writing about. You might learn something new about your friends!
Teachers: you might like to do this exercise in class and send home the finished pages to share with your children's families.
It would be lovely to repeat this with a child each year, to see how their writing, drawing, and passions change over time.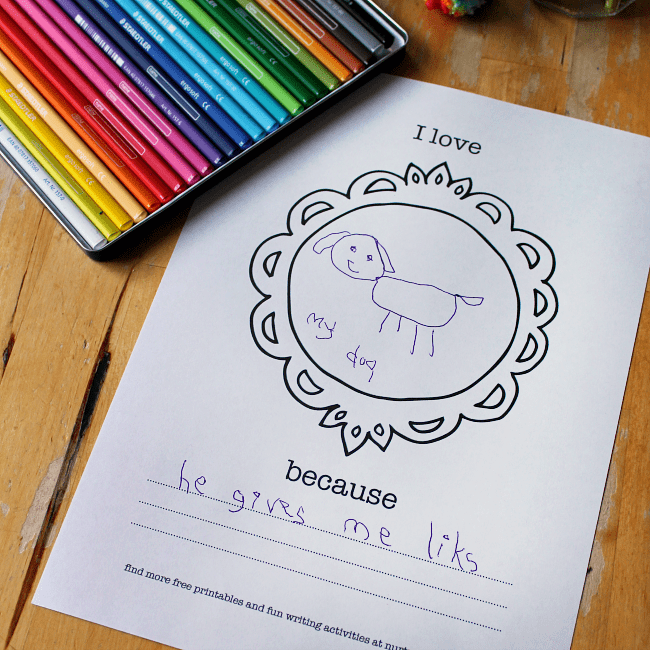 How to download the printable Valentine writing prompt
Pop your email address in the box below
Select both options – Play Planner and Creative Kids Learning Course
You'll get instant access to all my free printables, lesson plans, activity ideas and a whole lot more!
Be sure to check your email for the confirmation email, and you will receive instant access to the whole Creative Kids Learning Library.
If you are already a NurtureStore subscriber: pop your email address in the box below to 'sign in' and you will be re-directed to the Creative Kids Library where you will find all our free printables.
More lovely Valentine's Day activities for your children
Did you see all my other Valentine's Day activities for children? I've got more free printables, art, math, science, literacy and play ideas, all with a Valentine theme. You can find them all here.