A free arts education printable! Use these sheets to learn about famous art, in school, homeschool, or when you visit an art gallery with your children.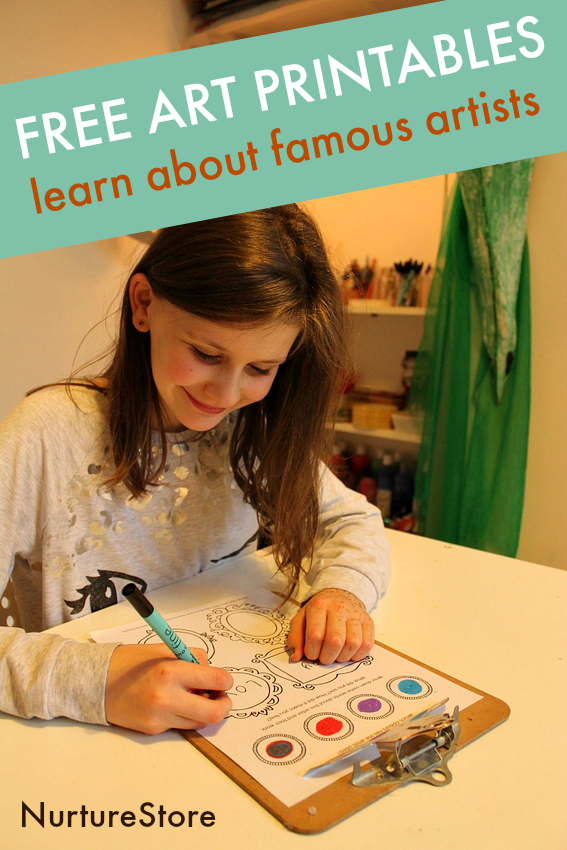 Exploring famous art with children
Arts education is central to a good education. Although it's disappreaing from many schools, learning about, through and with art adds depth, breadth, connection and richness to the curriculum.
People have been creating art for thousands of years and it's central what it means to be human. Learning about famous art gives children an opportunity to learn about culture, religion, science, geography, history, philosophy, critical reasoning, and empathy.
You can use this free printable to explore a famous work of art with your children. We use it in the Family Art Club that I run, when we visit an art gallery, and when we are learning about a new artist.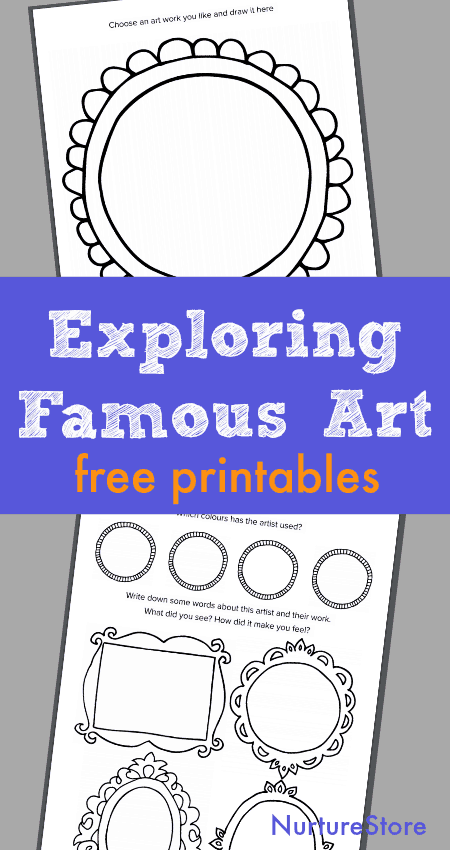 The printable is a bit like a treasure hunt around a work of art. It prompts your child to look, think and respond to what they see, through writing and drawing. Print it and give it a try!
It will guide your children with prompts that include:
:: facts about the artist and their life
:: the colours they use
:: what children can see in the artwork
:: how the art makes them feel
:: what words you might choose to describe the artwork
:: making your own sketch of the artwork
:: thinking of alternative titles you would give the piece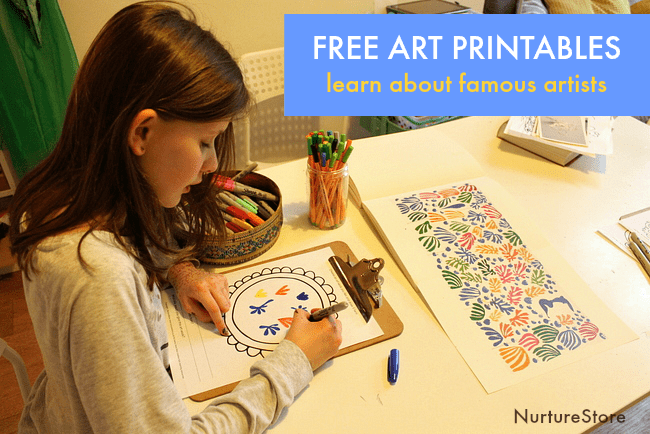 How to download the printable
Get ALL my free printables by joining the NurtureStore community and gaining instant access to my free resource library, including this printable.
Pop your email address in the box below, select both options, and you'll get instant access to all my free printables, lesson plans, activity ideas and a whole lot more!
Be sure to check your email for the confirmation email, and you will receive instant access to the whole Creative Kids Learning Library.
If you are already a NurtureStore subscriber: pop your email address in the box below to 'sign in' and you will be re-directed to the Creative Kids Library where you will find all our free printables.