A free arts education printable! Use these sheets to learn about famous art, in school, homeschool, or when you visit an art gallery with your children.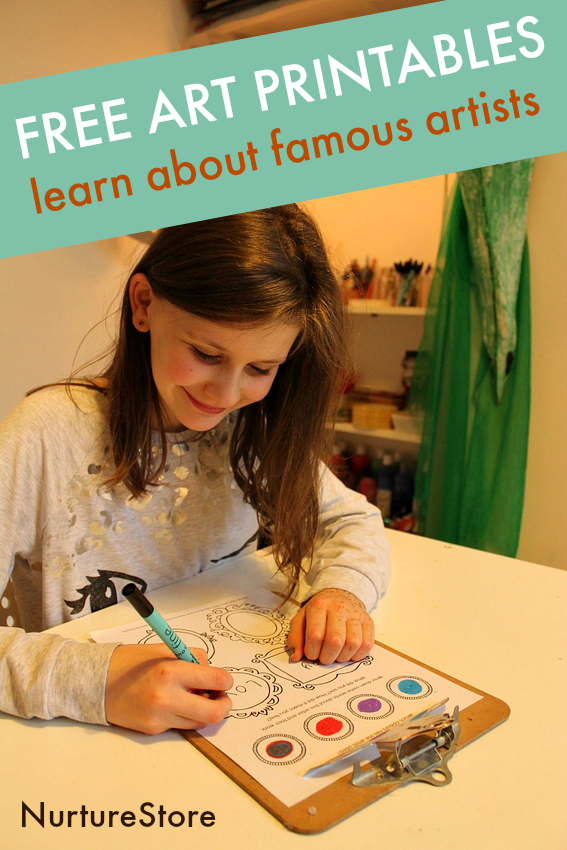 Exploring famous art with children
Arts education is central to a good education. Although it's disappearing from many schools, learning about, through and with art adds depth, breadth, connection and richness to the curriculum.
People have been creating art for thousands of years and it's central what it means to be human. Learning about famous art gives children an opportunity to learn about culture, religion, science, geography, history, philosophy, critical reasoning, and empathy.
You can use this free printable to explore a famous work of art with your children. We use it in the Family Art Club that I run, when we visit an art gallery, and when we are learning about a new artist.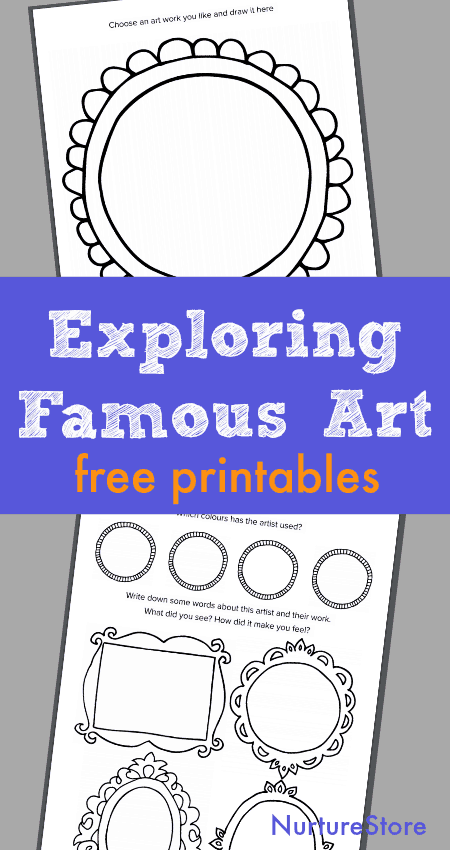 The printable is a bit like a treasure hunt around a work of art. It prompts your child to look, think and respond to what they see, through writing and drawing. Print it and give it a try!
It will guide your children with prompts that include::: facts about the artist and their life:
:: the colours they use
:: what children can see in the artwork
:: how the art makes them feel
:: what words you might choose to describe the artwork
:: thinking of alternative titles you would give the piece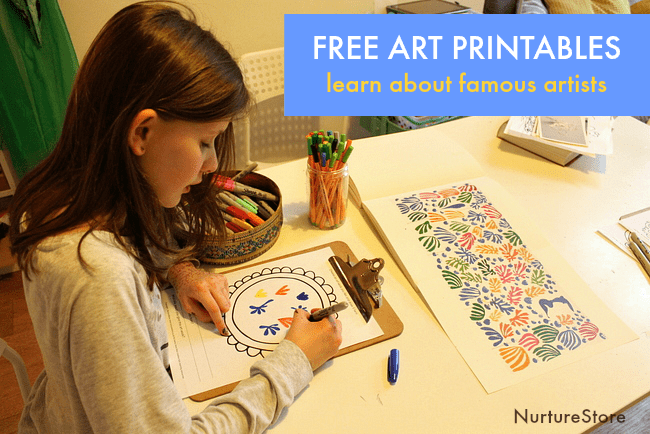 How to get our free printables
Get access to ALL my free printables by subscribing to my email list.
To download my free printables, you'll need to visit the NurtureStore Printables Library, which is available to all subscribers to my email list, and of course to Play Academy members.
Pop your email address in the form below and you'll get access to all my free printables, lesson plans, activity ideas, weekly newsletter, and a whole lot more!
After you confirm your email subscription, we'll send you a welcome email which includes instructions for downloading our free printables.
If you're already subscribed to our email newsletter: check your email for the latest edition of the newsletter where you'll find a link to access our free printables library – the link is usually at the bottom of the email.
For help accessing our printables, click here.