Use this All About Me printable journal page as part of your back-to-school introductions, as an icebreaker activity or as part of an All About Me unit.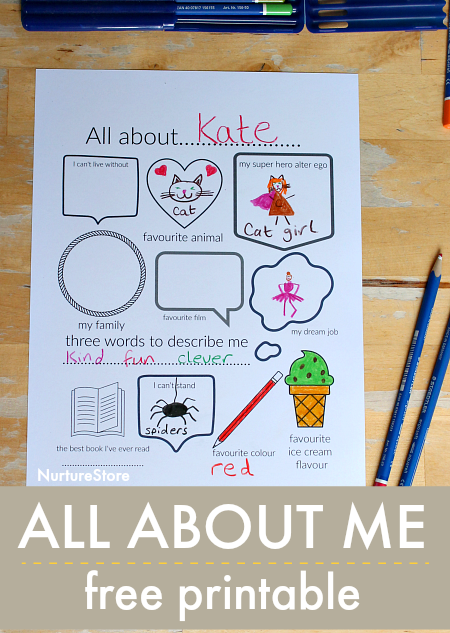 All About Me printable journal page
This All About Me printable is perfect as a getting-to-know you activity.
You can use the printable as a journal page to encourage reading, writing, and drawing.
You can use the printable as posters to make a community display of all the children in your group.
The printable can be used as one of your morning pages, a prompt for talking in circle time, or as an introduction to a lesson on diversity.
As a teacher you could fill in the sheet and send it out ahead of back-to-school time, so your new class already knows a bit about you before the start of term.
And you can ask your children to fill in their copy of the page to bring with them at their Meet The Teacher appointment.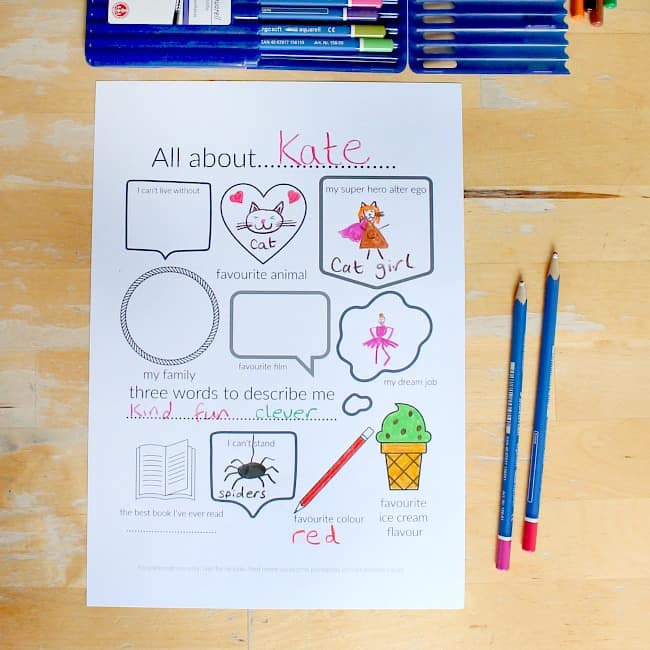 How to use this printable
Print the All About Me journal page (see below) on paper or card.
You can print as many as you need for your children to use in your classroom, a home, or in your community group.
Set the pages out with pens and pencils and invite your children to fill in their sheet with details all about them.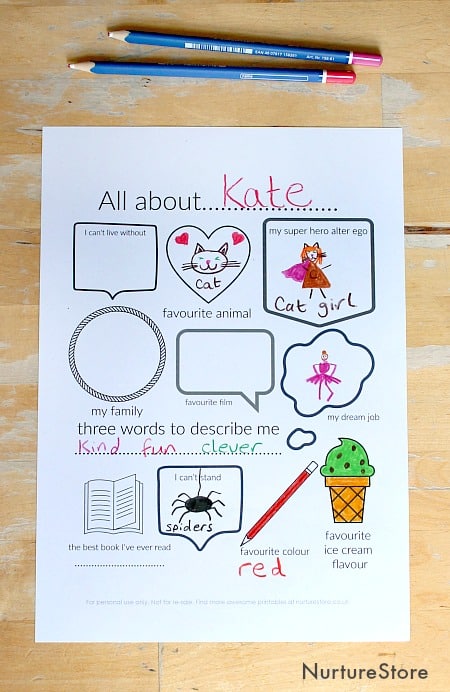 The printable is designed to offer the opportunity to read, write, and draw.
The simple prompts are ones everyone can engage with. There are no right or wrong answers, so answer what is true for you.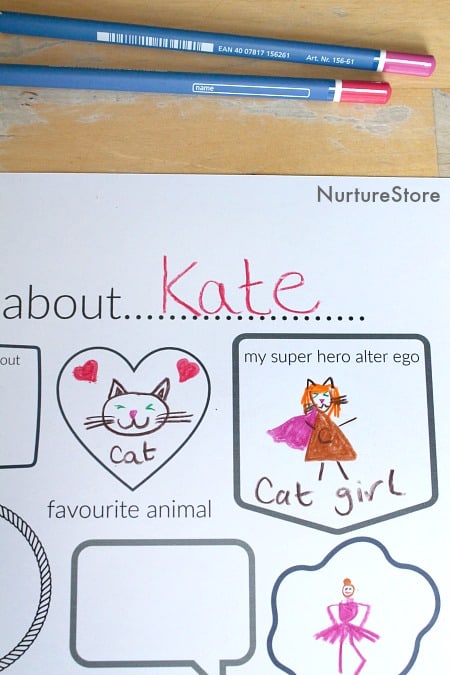 The prompts can be the start of conversations between you and individual children.
You can have everyone complete the sheet and then bring them to small groups or circle times to share their answers.
Perhaps one child will share their answers each day.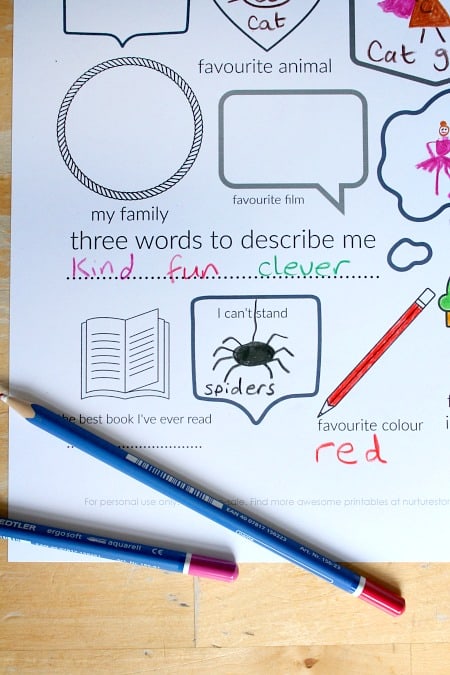 Older children can be tasked with completing the sheet on behalf of a classmate. This helps them develop interview techniques, listening skills, and note-taking. Then they can present their findings to the rest of the class as they introduce their friend.
The All About Me sheets are also great to use at the start of each school year or on New Year's Eve, to build a record of how your child's ideas and interests develop over the years.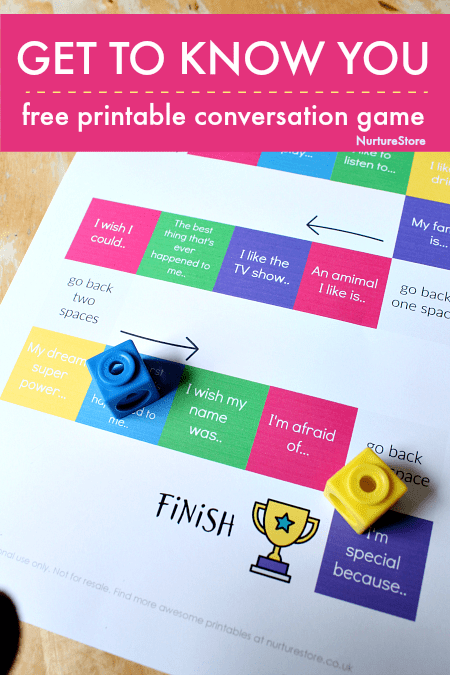 More get-to-know you activities
Planning an All About Me unit or looking for ice breakers for back to school? Try these get-to-know-you activities from the NurtureStore archive:
conversation starters for kids
printable Get To Know You board game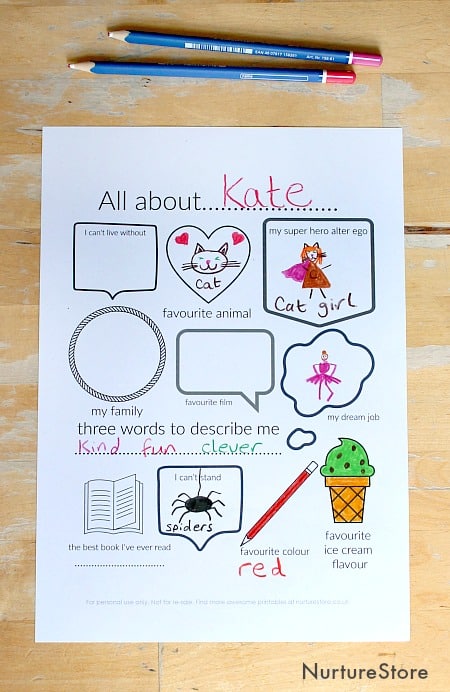 How to get our free printables
To download my free printables, you'll need to visit the NurtureStore Printables Library, which is available to all subscribers to my email list, and of course to Play Academy members.
Pop your email address in the form below and you'll get access to all my free printables, lesson plans, activity ideas, weekly newsletter, and a whole lot more!
After subscribing, be sure to check for the confirmation email. After you confirm your email subscription, we'll send you a welcome email which includes instructions for downloading our free printables.
If you're already subscribed to our email newsletter: check your email for the latest edition of the newsletter where you'll find a link to access our free printables library - the link is usually at the bottom of the email.
For help accessing our printables, click here.
---
By subscribing, you consent to our use of your personal data as per our Privacy Policy, which includes agreeing to receiving interest-based email from us.
---