June in the Garden Classroom means strawberries! Such a treat to pick them straight from the plants and pop them in your mouth! Here are some other important garden activities for June that you can enjoy with your children.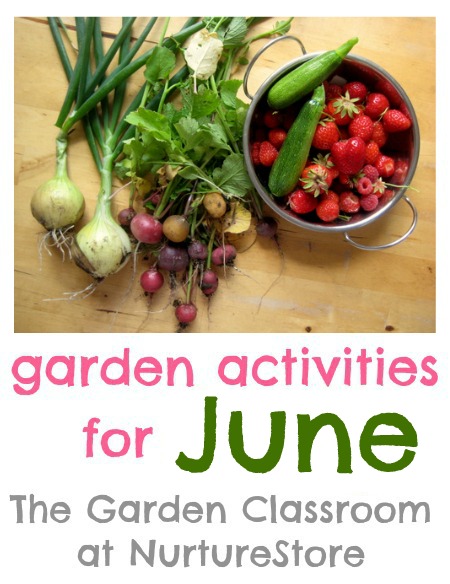 Garden activities for June
#1 What to plant in June
This month you need to think about keeping a steady supply of produce going right through the summer. So rather than having all our harvest ready in one glut, which we will struggle to eat or store, we use June to plant in succession. That means planting several batches of seeds – inclduing salad crops, peas and beans – spacing them a few weeks apart. Then you'll have a good production line of food coming into harvest over a much longer period, giving you home-grown food on the table all summer long.
Now is a good time to plant comfrey. This plant is a garden power house. It attracts bees and butterflies, which are so important for pollination. Comfrey is also loved by slugs, so you can use it as a deterrent or trap. Let those pesky slugs head for your comfrey plant, rather than your veggies, and then go hunting around the comfrey to catch and dispose of the slugs. The comfrey leaves also make a super plant feed.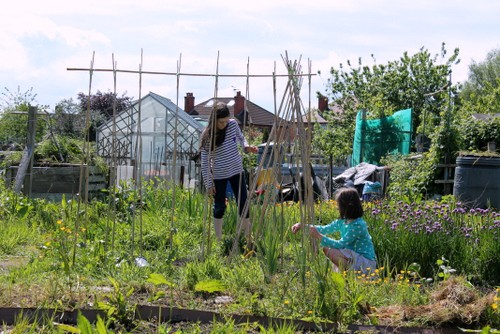 #2 Pinch out tomato side shoots
Tomato plants come in a couple of varieties. If you are grown bush tomatoes, you can leave them to fill out freely. If you have selected a cordon variety however, you need to encourage it to grow tall, up one main stem. This is easy to do. You can support the main stem on a garden cane, and use some string to gently tie the growing stem to this cane, so it is secure and won't flop over as the tomato fruits start to swell and become heavier.
You also need to pinch out any side shoots. The plant will produce a few sets of main side branches, which is where your tomatoes are going to grow. Check the inner corner, where these side shoots meet the main stem. If you see any sneaky extra shoots starting to grow here, pinch or cut them off – encouraging the plant to concentrate on producing good fruits on the main stems, rather than growing too many unnecessary leaves.
#3 What to harvest in June
We're just starting to come into the main production months in June. You can harvest early potatoes, lettuce and salad, radish, beetroot, broad beans, strawberries, runner beans, and peas.
#4 Play and learn outdoors
As summer approaches, we're thinking about spending more and more time outdoors. Pretty much anything you want your children to learn can be accomplished outdoors – with the added benefits of fresh air, extra space and the energising pleasure of being in connection with nature. Use this garden audit to make sure your outdoor space is ready for action.
For some Garden Classroom themed learning this month you might like to try:
Pretend play in a fairy garden
Painting on an easel in the garden using summer scented paint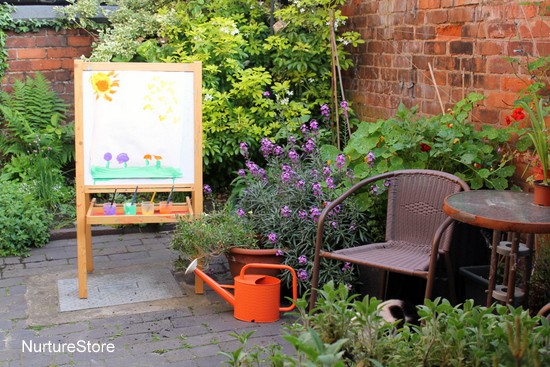 # Bring the outdoors in
For some relaxing sensory play, you can't beat lavender. This homemade lavender play dough recipe is a great way to bring a bit of your Garden Classroom indoors. And these extra lavender sensory play ideas are just the thing for calming kids, particularly at tricky transition times like bedtime.
More creative ways to use nature to inspire learning
Fill your year with hands-on, creative learning inspired by nature. Click through to see our Garden Classroom resource and get your free Garden Journal.