Try these easy homemade finger paint recipes for babies and toddlers and introduce your little ones to the wonderful world of sensory process art.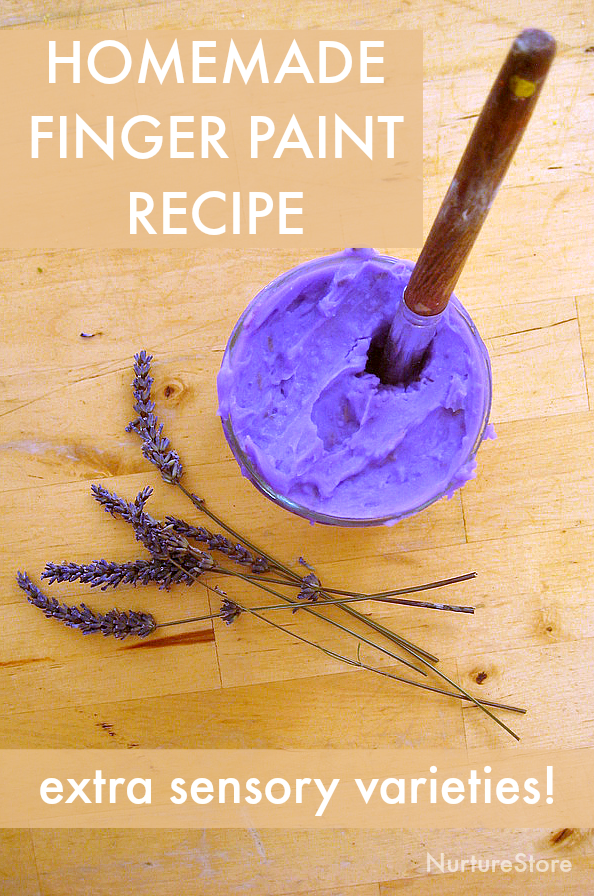 Easy homemade finger paint recipe
Finger paints are often a baby's or a child's first introduction to process art.
You will likely find that older children, especially sensory seekers, enjoy finger painting too.
It's a wonderful, hands-on, sensory and creative process where children can explore using their senses of sight and touch. Depending on the recipe you have chosen, their sense of smell and taste can be explored too.
Select one of the following recipes to suit your child and the materials you want to use.
You can enjoy the art just for the process, or you might like to press a piece of paper onto the top of your children's painting to take a monoprint of their art.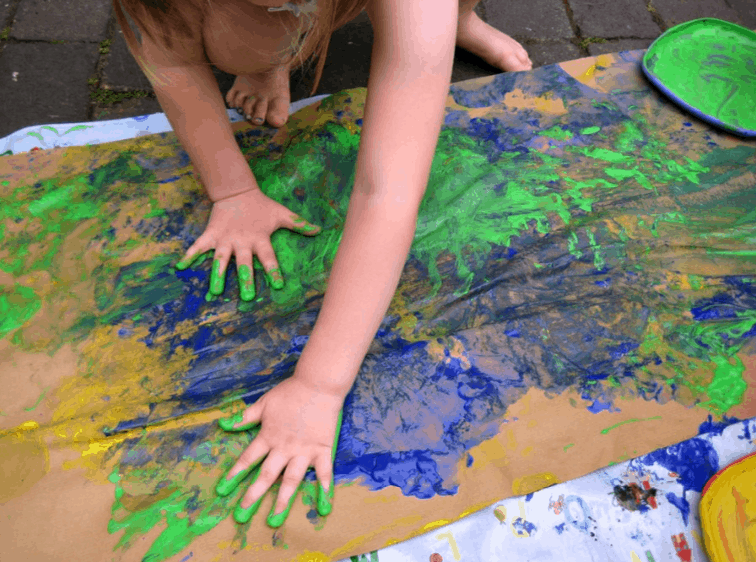 Edible finger paint
For very young children, or any who are likely to try a taste of the finger paints, it's best to use a taste-safe recipe that uses only food items as ingredients.
You can use one or a variety of food purees as a first finger painting material. Try carrot, apple, pea or sweet potato puree. It's quite likely your young artist will have already discovered these are great art materials at dinner time!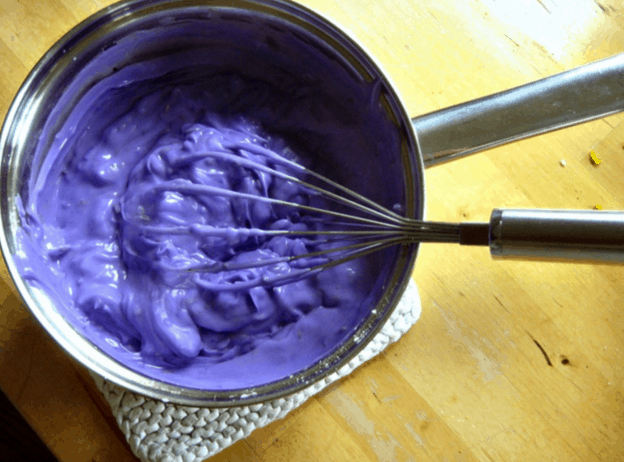 Corn flour finger paint recipe
You will need to use one part cornstarch (US) / corn flour (UK) to two and a half parts water.
Measure out two cups of cornstarch / corn flour – around 250g.
Place the cornstarch / corn flour in a jug and add five cups of cold water. Mix together until all the cornstarch / corn flour has dissolved.
Pour the mixture into a saucepan and heat gently, stirring all the time. After a few minutes the paint will thicken.
Add a few drops of food colouring to your paint and mix well. You can split the paint paint into a few bowls and add different colours to each to create several different colours to paint with. Add a little extra cold water if it's a bit too thick.
Ensure the finger paint has cooled before inviting your child to touch it.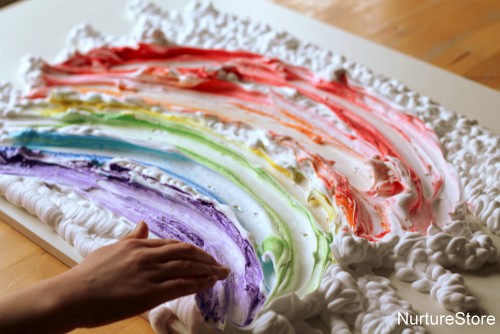 Shaving foam finger paint recipe
Use my easy homemade bath paint recipe to make your own shaving foam finger paint or try my puffy paint recipe. These are of course not suitable for children who are likely to put the paint in their mouth.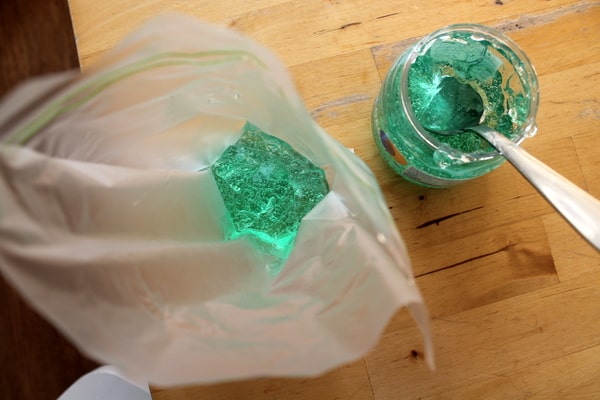 Hair gel finger paint
Mix food colouring or liquid watercolour paint into hair gel to make a thick paint. Again, this one is not suitable for children who are likely to put the paint in their mouth.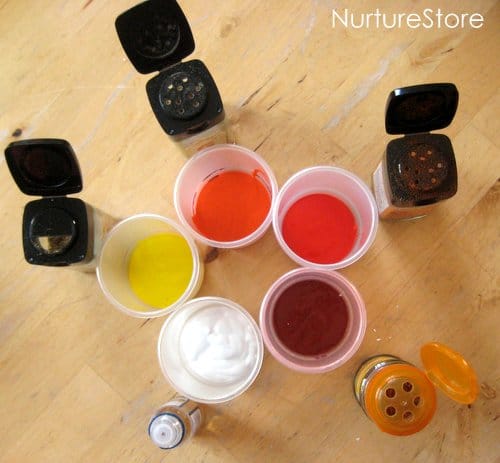 Add extra sensory elements
You can include make scented finger paints by mixing in food essences, essential oils, herbs, and spices.
You can add texture by including grains of uncooked rice, lentils, coconut shavings, oats, poppy seeds or sunflower seeds.
Try my scented paint recipes:
:: pumpkin spice scented paint
:: spice paint