Add a burst of summer sunshine to your sensory play with this idea for how to make scented paint.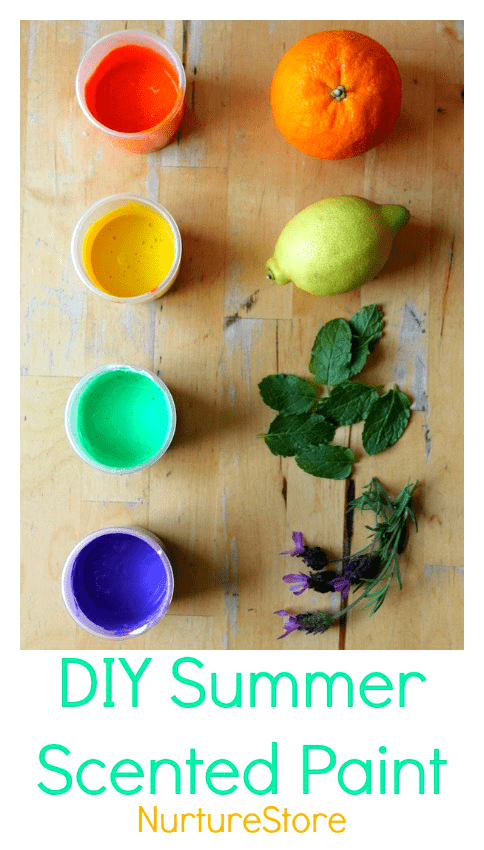 How to make scented paint for summer
This recipe for scented paint feels like a cheat, as it's so easy to make! Our 
homemade spice paint
 is always popular, both with my children and those of you who read along with us, so I thought we'd ring the changes for the coming season and make a summer version.
To make summer scented paint, all you need is your choice of paint and a selection of fragrances to add.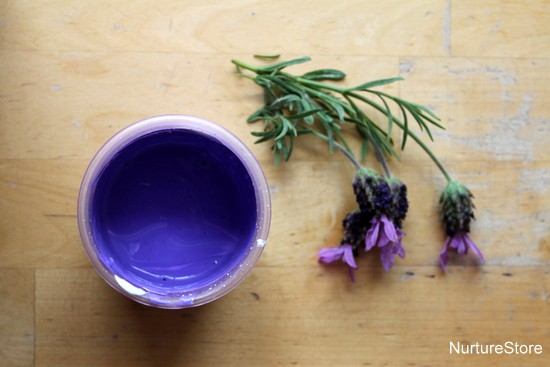 We're using purple water-based paint and adding the flower buds and some chopped leaves from our homegrown lavender.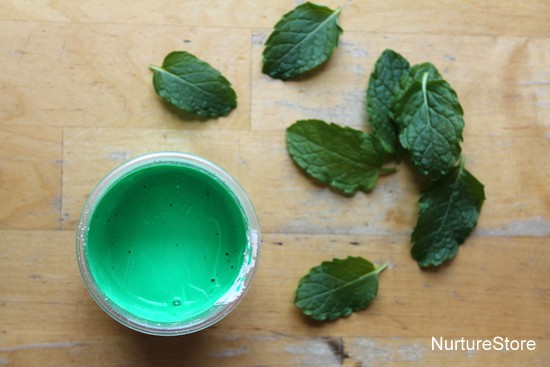 To our green paint, we're adding mint leaves which the children have picked from our Garden Classroom.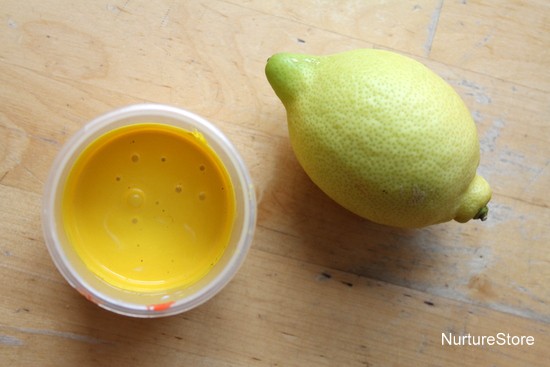 Yellow paint gets the grated rind of a lemon.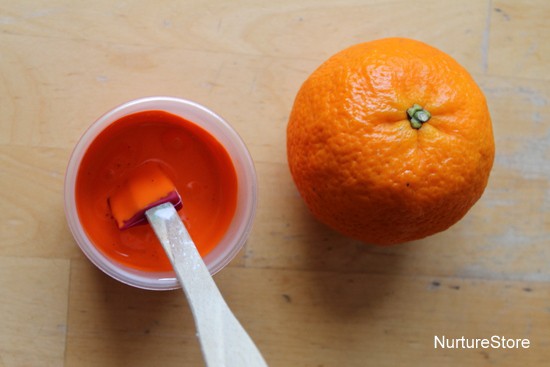 And the grated rind of an orange goes in our pot of orange paint.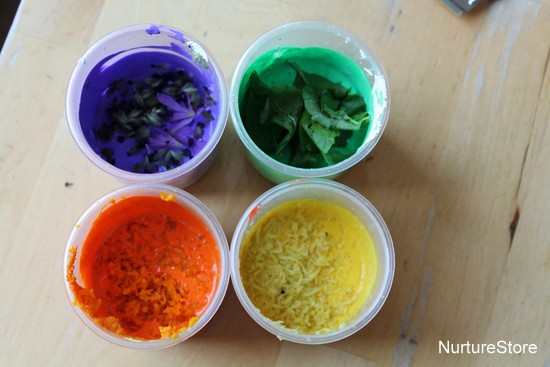 Give each paint pot a little stir, and you're done. You can use the paint straight away and the fragrance will be released with every stroke of the brush. Cover the pots with a lid or some plastic wrap if you want to keep them over night.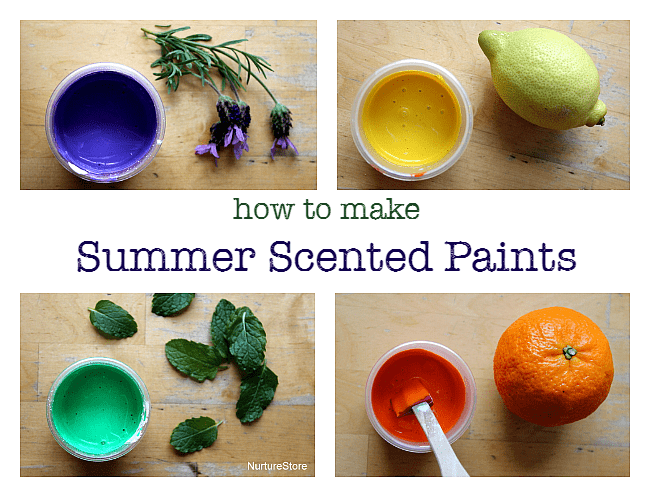 You can fish out the mint leaves if you want to, once the 'flavour' has had the chance to brew a bit, but we used ours just as they are. The scent doesn't remain on the paper very long, so this is an in-the-moment, enjoy-the-process sensory experience.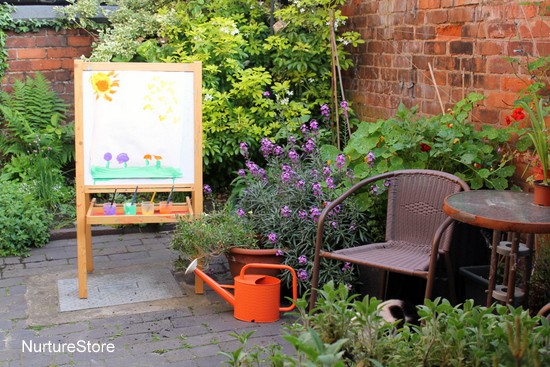 We kept the paint for a day or two to enjoy lots of painting in the garden. And the paint we'd used happened to match the colours in our Garden Classroom perfectly! I love to set an easel in the garden, it's such a quick and practical way to take some art outdoors.