Here's a fun idea to take math outdoors into the garden classroom, using chalk to set up a simple treasure hunt.
Kids gardening activities : chalk treasure hunt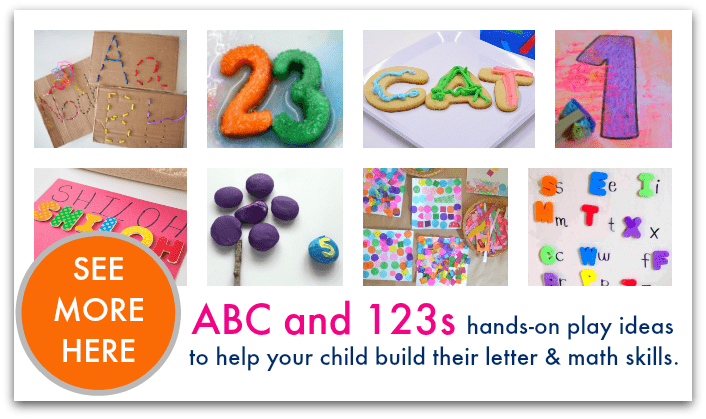 We're having so much fun exploring all the kids gardening activities we can come up with using chalk this week. Taking One Added Ingredient and introducing it to lots of different areas of play gets children thinking and imagining and creating. Using a material they are familiar with ~ in our case chalk ~ but adding it in different ways leads to all sorts of new play possibilities. On Monday I showed you how we'd use chalkboard paint to make some ever changing puppets, in our fairy garden and in a road map right across the patio. Today we're using chalk in a treasure hunt that mixes in lots of language, maths and nature play too.
I'd prepared some treasure hunt prompts ready for when L came out to play, with a few questions of things to hunt for and chalk circles to gather the finds in. L was delighted that she could read the clues herself and set off on her hunt.
We included some colours and number practice ~ recognising the written number and then counting out the corresponding number of objects.
We looked at shapes too…
and added in a contrasting shape so we could compare.
And we ended up with a great visual representation of our completed task.
Leaving the pot of chalks out, with an invitation to L to set me some challenges, meant she got to do some thinking and writing too.
And even though she didn't feel like writing today, drawings worked just as well. This let us keep enjoying the fun of the hunt instead of it becoming a chore of having to write. We still had lots of language play going on and plenty of counting ~ especially when Mummy placed the wrong number of items in a circle and L had to double check.
And we got see what L's favourite things in the garden are right now too.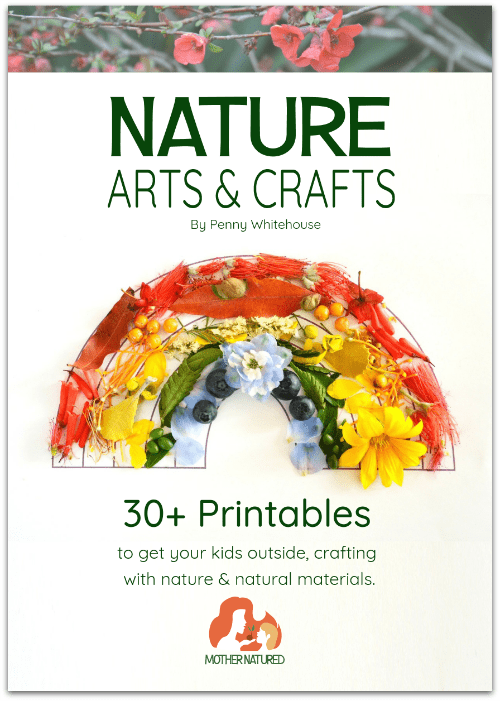 Love nature arts and crafts? Download these printables!
Nature Arts and Crafts brings you over 30 wonderful printables that you can use with your children to make, create, and learn outdoors. It's perfect for nature study, forest school activities and family days outdoors.