Use these creative lesson plans for Black History month and throughout the year to create an inclusive curriculum for your children.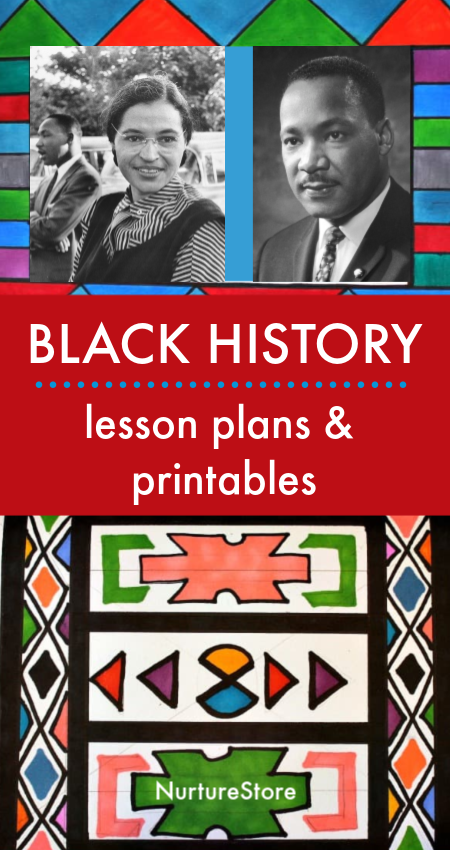 Creative lesson plans for Black History month
In this guide you can learn about Black History Month, how and why it is celebrated around the world, and access our free lesson plans to celebrate diversity and the achievements of people of colour.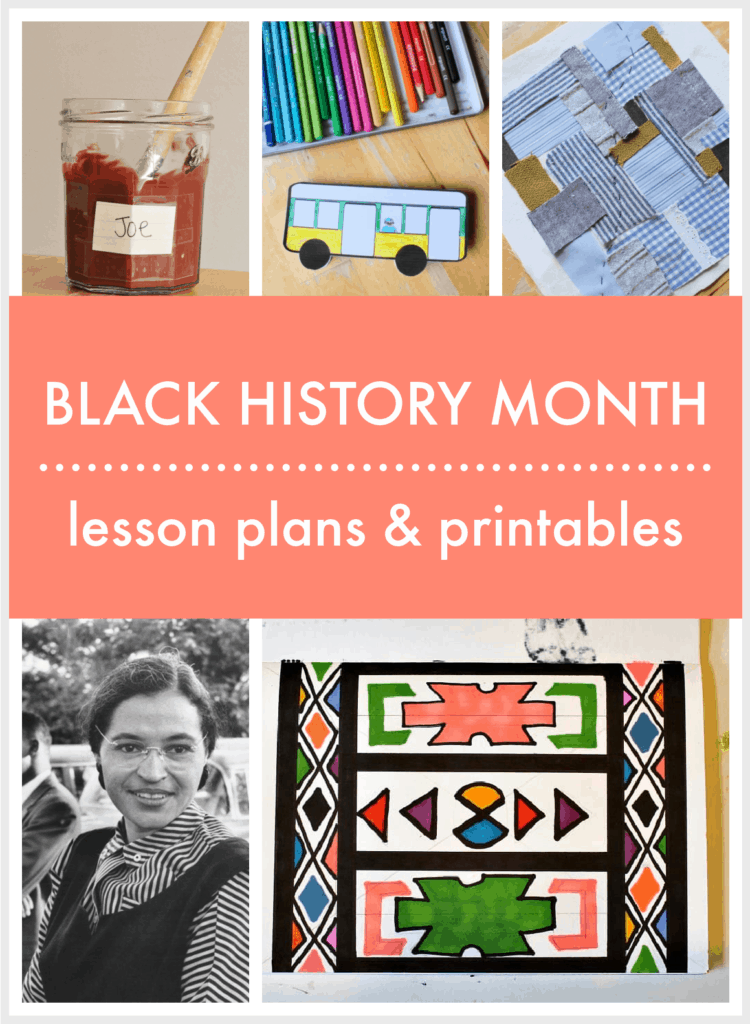 Download your Black History Month teaching kit
Click here to get your Black History Month teaching kit. In this unit you will find five lesson plans, with accompanying printables, so you can teach a range of lessons during Black History Month. Including:
:: Learn about Black History Month
:: Celebrate the beauty of diversity and make multicultural faces
:: Make your own skin paint colour
:: Learn about Rosa Parks and make a bus book – with bonus printable
:: Learn about the Gee's Bend Quilters and make your own quilt art project
:: Learn about artist Esther Malangu and try African-inspired designs
The kit includes all-planned-for-you lessons and bonus printables to make teaching easy. Click here to get your Black History Unit.
---
What is Black History Month?
Black History Month is an annual event, begun in the United Stated of America, to focus on the history and achievements of people of African heritage. It is now also observed in Canada, the United Kingdom, Ireland, and The Netherlands.
Many galleries, museums, and organisations host events for Black History month. A Google search can show you what events are happening in your city and you can go along to support and learn.
When is Black History Month?
Black History Month is celebrated in February in the United States of America (where it is also called African-American History Month) and Canada.
In the UK, Ireland, and the Netherlands, Black History Month is observed in October.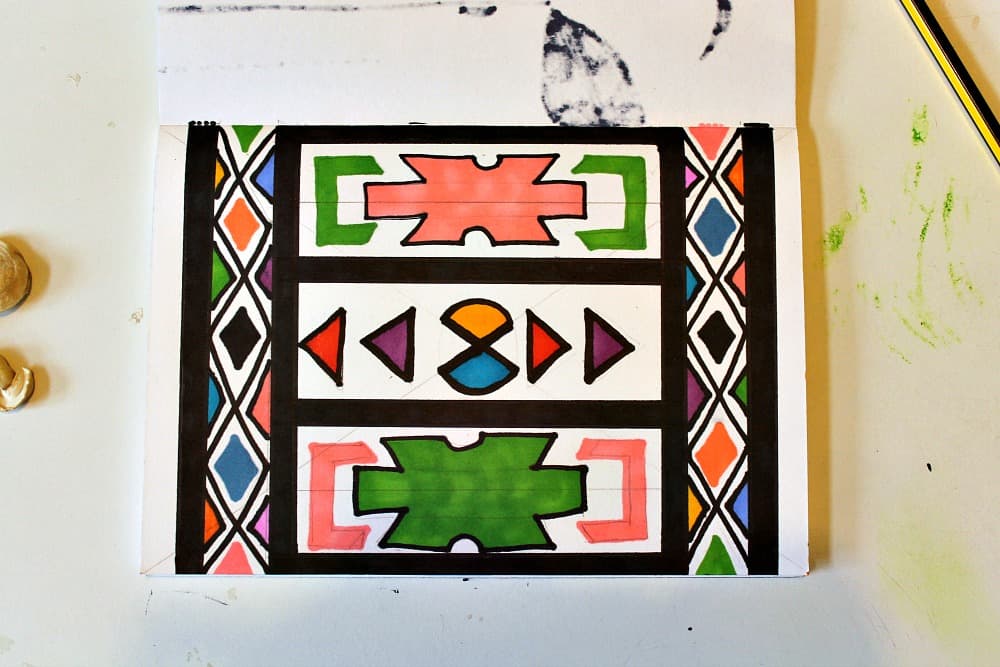 Should we celebrate Black History Month or include representation all year round?
There is a discussion about whether we should focus our celebration of black history in one particular month or work the lessons and celebration into our curriculum throughout the year.
A special month-long focus gives the observance significant national status and facilitates wider, co-ordinated events across schools and civil and cultural organisations.
Alongside this, we should clearly be intentional about making our all lessons and events representative and inclusive, all through the year.
So, let's do both. You can use these lesson plans as part of a significant annual celebration of black history, and as part of a year-long, life-long rich, inclusive educational programme.
How to create an inclusive curriculum
School plays a vital role in setting the tone for society, and intentionally working to create an inclusive learning environment is one of the most significant contributions educators can make.
Creating an inclusive curriculum is all about valuing everyone in your class equally, and celebrating the lives of all people in society. Try these ideas:
:: build links between school and home so your classroom is reflective of your children's home culture and their families are included within your school's culture
:: invite in parents to read stories, especially the books they read or tell to their children at home, and books which reflect their home cultures. If you have parents who speak additional languages, even better: invite them in to read to your whole class in their family language so your children get the rich experience of hearing the voices of the world
:: any time you are sharing role models with your children, make sure they represent the breadth of society. Introduce your children famous scientists, entrepreneurs, historical figures, artists, authors, and sports people that looks like them and look like the whole society
:: make sure you have a diverse book shelf. It's so important to see yourself and your experience reflected in the books you read, and to be introduced to the lives of others outside your experience. For Black History month try these picture books, early readers and chapter book recommendations
:: celebrate world festivals, both to bring your children's home festivals into the classroom and to open them up to the wider world. Invite parents and grandparents in to school to share how they celebrate with your class. You can find NurtureStore's lesson plans and printables to learn about festivals in all these areas: Chinese New Year, Vesak, Easter, Diwali, Hanukkah, Ramadan, Solstice, Day of the Dead, and Christmas
:: make your art lessons diverse, including projects inspired by world cultures and famous artists from around the world. Try this, this, this and this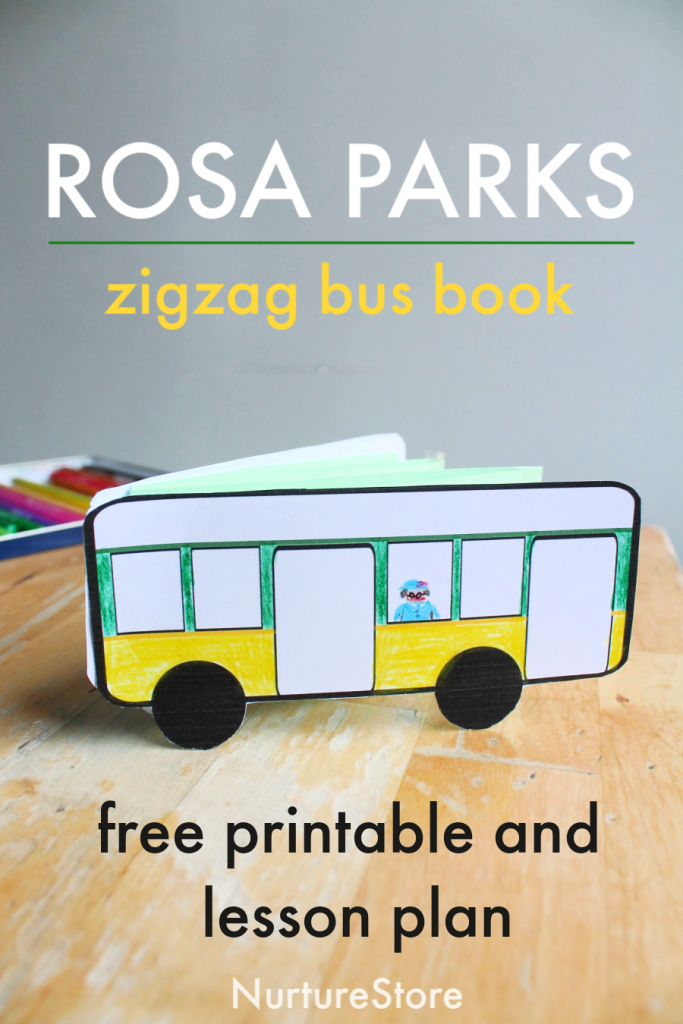 Lesson plans for Black History Month
School events during Black History Month can be included across the curriculum, with lessons on black history including slavery, the Windrush generation, and the civil rights movement; science and math lessons that celebrate noted mathematicians and scientists of colour; literacy lessons that include books and poetry by writers of colour; and art and music lessons that are inspired by Africa and famous and contemporary artists of colour.
You can use these lesson plans for Black History Month and throughout the year. They're all planned and prepped for you and include free printables to make your teaching easier.
Black History Month Teaching Kit: five lesson plans, with bonus printables, so you can teach a range of lessons throughout BlackHistory Month. Get your copy here.
My Ancestor lesson plan: this family tree lesson plan printable will guide you through an exploration of family, culture, and community.
Rosa Parks lesson plan: use this printable to create your own Bus Book all about Rosa Parks
The Quilters of Gee's Bend art project: create your own art inspired by the quilters of Gee's Bend, Alabama.
Esther Mahlangu art lesson: learn about African artist Esther Mahlangu and Ndebele culture, and create your own Esther Mahlangu-inspired art.
For more resources, visit these links:
:: 28 ways to celebrate Black History month
:: the International Slavery Museum
:: a timeline of 400 years since slavery
:: African American history resources for teachers
:: ten black British men who made history
:: ten black British women who made history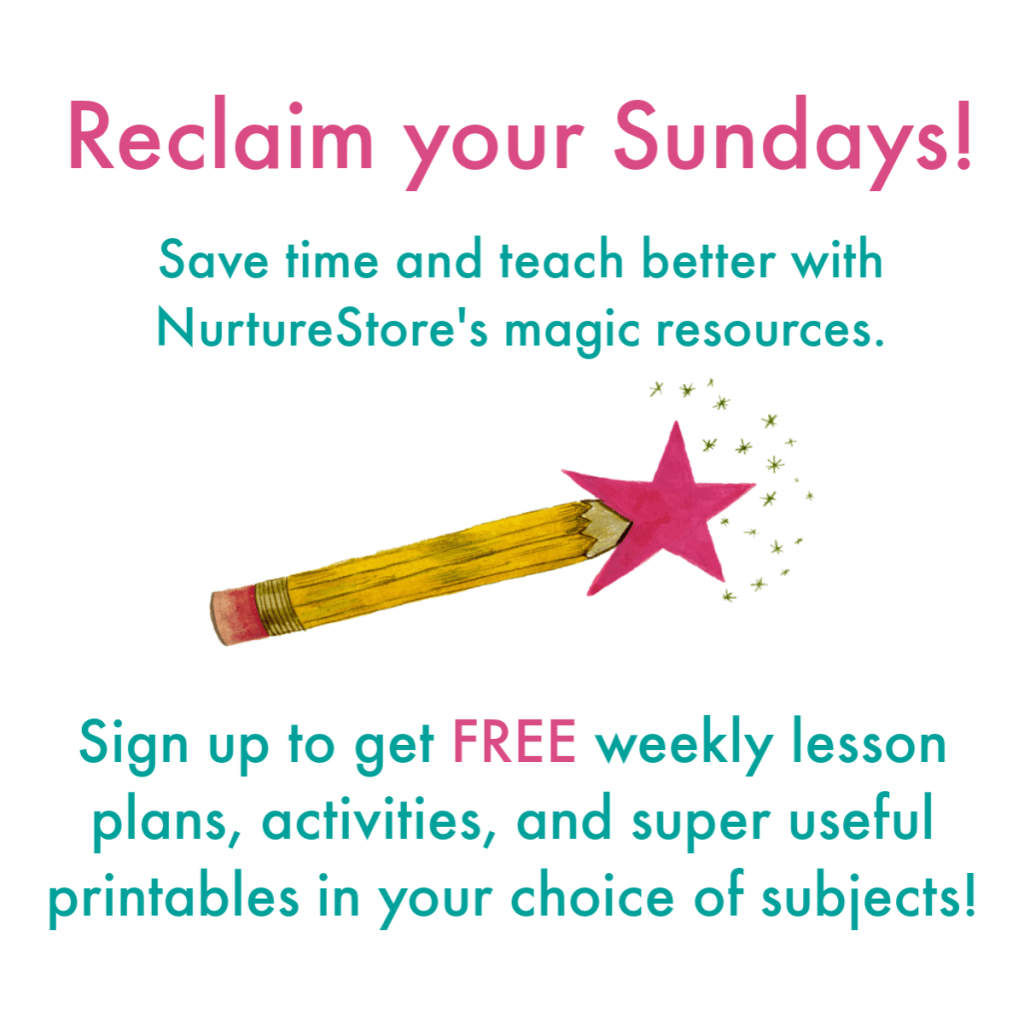 Re-claim your Sundays with free lesson plans!
Get creative lesson plans, all year round: Sign up to get free lesson plans, activities and printables in your choice of subjects.