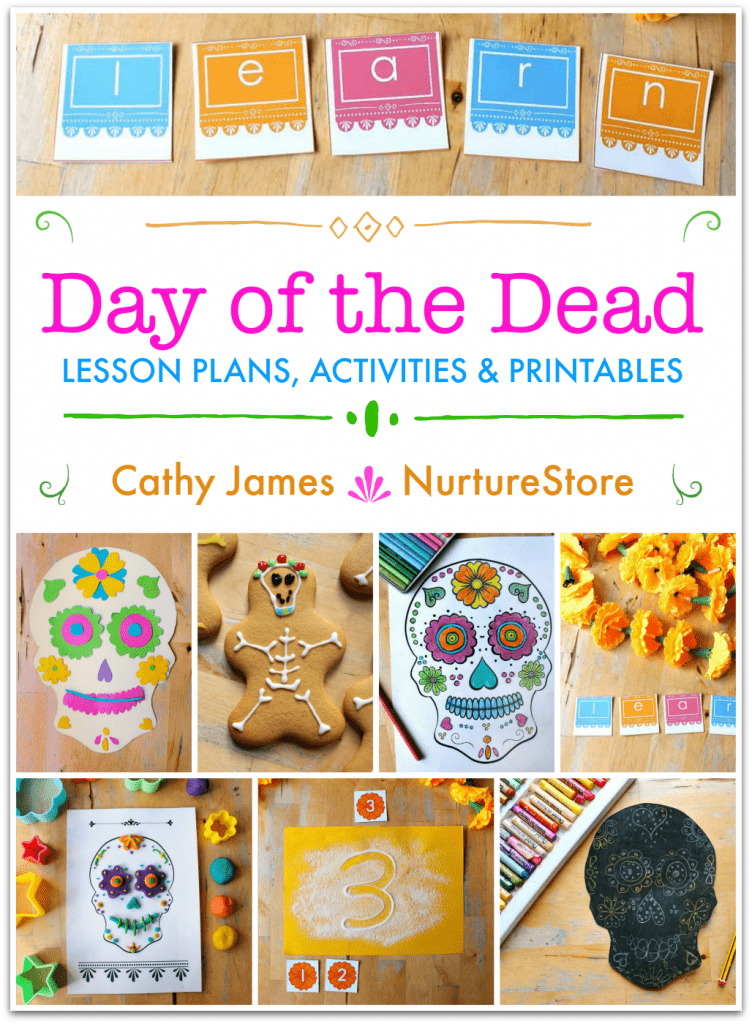 Let's raise our kids as knowledgeable, global citizens with a multi-cultural education.
This kit gives you everything you need to learn about the Day of the Dead.
With fun activities, lesson plans, and super useful printables you will transform your space into a celebration of the festival through math, literacy, art, craft, sensory, food, and film.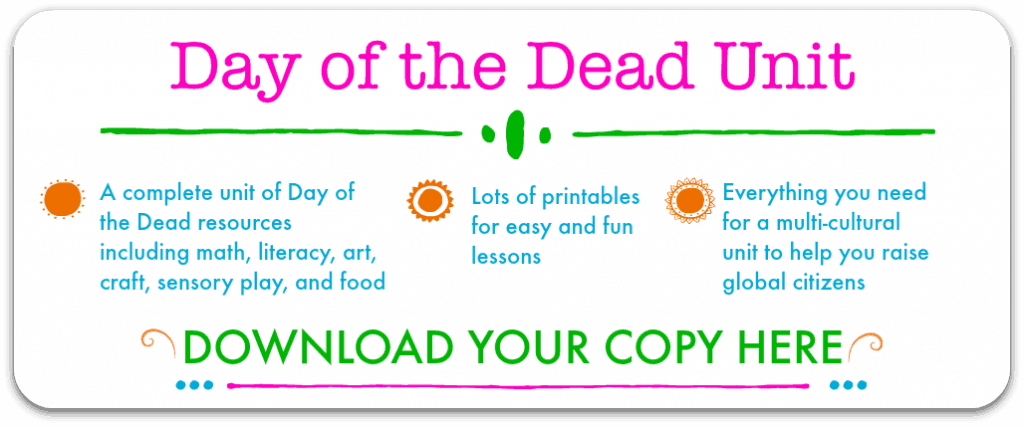 I've created this Day of the Dead Unit to make it easy for you to introduce your children to this special festival.
It's so important to raise our children to understand they are global citizens, in a diverse and vibrant world. Learning about the festivals celebrated around the world is a fun, accessible way for children to appreciate the differences and similarities between cultures.
Everything is organised for you, with (simple) materials lists and supporting printables. It's a no-prep solution that will make the Day of the Dead fun and meaningful, for you and your children.

Everything you need for the Day of the Dead, all in one place.
:: over 35 pages of lessons, activities, and printables
:: a complete unit of Day-of-the Dead themed math, literacy, arts and crafts, sensory, food and film
:: materials lists and bonus printables make it so easy!
:: everything planned for you, so you can enjoy it as much as your children do
:: created with children aged 4 to 8 in mind
The perfect introduction to this special festival!

The Day of the Dead Unit is perfect for you if:
:: You're a teacher who needs a great set of Day-of-the-Dead themed lessons and activities that fit right into your classroom planning. Math, literacy, arts, crafts, food, and film – I've got you covered with lots of printables so it's super easy to give your kids a fun, educational Day-of-the-Dead celebration.
:: You're a parent who wants to raise a global child. Learning about the festivals of the world is the perfect way to open your child's eyes to our wonderful, diverse world.
:: You're hosting a party, at home, in class, or in a community centre. You'll find fun, engaging activities for all your kids: lots of arts and crafts, and printables to make it really easy to give your party a super Day-of-the-Dead theme.
:: You're a home educator, who loves to mix in fun learning through the year. This unit will give you a boost of colour and fun as your children learn about this special festival. We love to combine education with a fiesta!
:: You're a childminder, nanny or educator who loves to give your children the fun of a themed week. You'll love the printables which will bring the colours and symbols of the festival into your play and activities.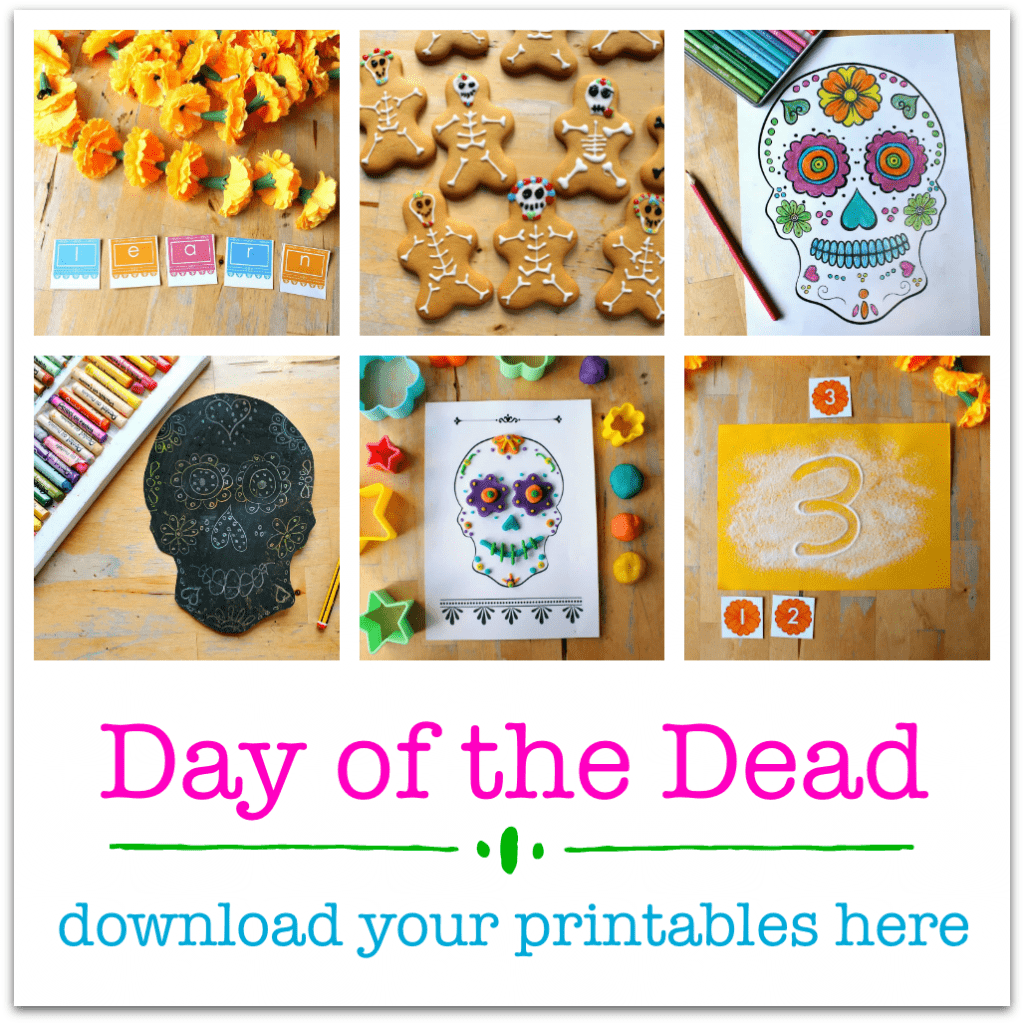 Here's exactly what you'll get in the Day of the Dead Unit:
35+ pages of lessons, activities, and printables
12 individual lessons / activity plans
10 pages of bonus printables
full colour photographs, material lists, and instructions for each activity
Day-of-the-Dead themed lessons and activities include:
Lessons about the meaning, customs, and observance of the festival
Journal and mini book projects
My Ancestor project, relating the festival to your children's own family and experience
Set of papel picardo alphabet cards to print and use for play, reading, and spelling activities
Printable marigold number cards with ideas for math games
Collage sugar skull art project
Scratch art skull designs
Playdough mats to create decorative skulls
Two designs of colouring sheets
Skeleton rock faces craft
Skeleton cookie recipe and food craft
Supporting book and film resources
Bonus printables include:
templates to make your lessons easy and effective
design guide to inspire your children's work
Day-of-the-Dead mini book
My-Ancestor journal page
papel picardo alphabet set
marigold number set
themed play dough mat

About Cathy James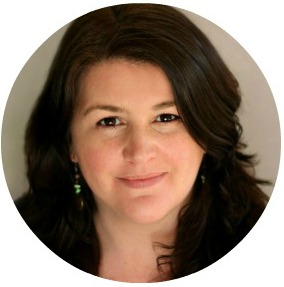 I'm passionate about children having the opportunity to learn through hands-on, creative activities. I want kids to delight in what they're learning and enjoy their childhood.
I'm the author of The Garden Classroom (published by Roost Books), Super Sensory Invitations to Play, and Art Spark. I've also worked in preschool, high school, and as a childminder, where my provision was rated as 'outstanding' by OFSTED.
With over twenty years experience in education I want to share what I've learned with you, so you can feel inspired, confident, and supported to give your children the best start in life. Let's work together to deliver lessons that are engaging, impactful, and fun!

The Day of the Dead Unit
35+ pages of lesson plans, activities and printables
Everything you need for a fun introduction to the Day of the Dead
$9.99
Click here to download your pack now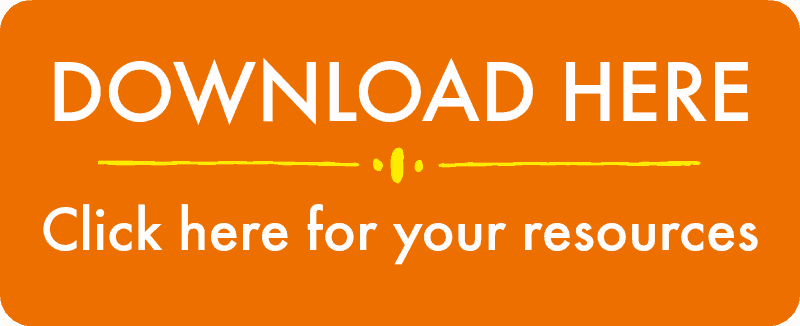 ---
Available for instant download
This product is an ebook (electronic book), which means you will be sent a link by email which allows you to download the ebook and all the resources. You should save it to your computer or iPad and then either read it on screen or print some/all of the pages, as you prefer.
Questions?
If you have any questions, then please refer to our FAQ.
Important Information
By purchasing items from our website you consent to our Privacy Policy.
All ebooks and other digital products listed on this page protected under copyright ©. All rights reserved. They may not be shared or distributed in any way or form.
All products listed on this page are priced in US dollars. If you are outside the USA, the amount appearing on your bank/credit card statement will be in your local currency based on the exchange rate applicable at the time of the payment.